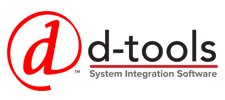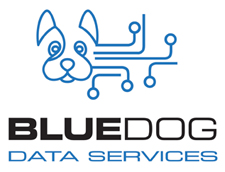 FOR IMMEDIATE RELEASE | DOWNLOAD IMAGES
D-Tools and BlueDog Data Services Partnership Provides SI Users with a Turnkey Solution for Data Management
CONCORD, CA — July 24, 2017 — D-Tools, Inc., the worldwide leader in data-driven system integration software, and BlueDog Data Services, provider of comprehensive data management services, today announced the formation of a strategic partnership. The partnership provides D-Tools users with access to BlueDog's pre-engineered, curated and managed product catalog designed to help fast-track success on the System Integrator (SI) platform.
Building a product catalog can be time-consuming, and often interferes with day-to-day activities. To kick-start this process, D-Tools users can opt to install a BlueDog Data Services sample product catalog that features hundreds of popular manufacturers' products, each containing labor estimates by phase, associated accessories, product images, and more – all geared toward producing quality proposals and drawings in the shortest amount of time.
BlueDog Data Services also provides a turnkey data management solution that helps D-Tools users experience productivity gains by eliminating the need for in-house resources to build, manage, and update their D-Tools product catalog.  For a fixed low monthly fee, BlueDog Data Services will add and accessorize products, update pricing, and ensure their D-Tools product catalog is accurate, consistent, and complete – enabling them to focus on their business and finishing more projects.
The combination of D-Tools' award-winning design and documentation capabilities with BlueDog Data Services' accurate, consistent, and complete data management provides SI users with a scalable and repeatable process to build, perfect, and maintain an end-to-end workflow that dramatically improves efficiency across all areas of their business.
For additional information on the new sample catalog and BlueDog Data Services, visit http://d-tools.com/blue-dog-data-services/
Additional information on the D-Tools SI platform can be obtained by signing up for a personal guided tour by visiting http://d-tools.com/live-demo-webinar/ or for a free 30-day trial, which can be downloaded by visiting http://d-tools.com/30-day-free-trial/.
About BlueDig Data Services
BlueDog Data was formed by several CEDIA/CES professionals with extensive and diverse experience. The diverse backgrounds that make up BlueDog include 27 years in custom electronic control and system design for the luxury residential marketplace, 20 years in the IP device-services now IoT (Internet of Things) marketplace and over 60 years in luxury smart home system design marketplace. For more information please visit www.bluedogdata.com.
About D-Tools, Inc.
D-Tools, Inc., founded in 1998 and based in Concord, California, is a worldwide leader in accessible, highly accurate system design and documentation software platform. The company's flagship product, System Integrator™ (SI), is a robust solution that utilizes Autodesk® AutoCAD and Microsoft® Visio to facilitate comprehensive system design, documentation and project management. D-Tools enables residential and commercial integrators to streamline business processes and increase revenues while reducing the time and cost associated with the installation and integration of low voltage electronic systems. More than 5,500 leading companies in 87 countries currently use the award-winning D-Tools platform to reduce time, costs and to streamline the system integration process. Product updates and related information can be obtained by following D-Tools on Twitter, Facebook, and LinkedIn.
All products, product names, trademarks and registrations mentioned herein are the property of their respective owners, all rights reserved.
Media Contacts
Tim Bigoness, D-Tools, Inc., (925) 270-4102, [email protected]
 Katye (McGregor) Bennett, KMB Communications, Inc., (425) 328-8640, [email protected]
# # #