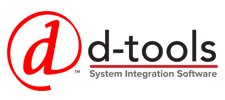 FOR IMMEDIATE RELEASE
ISE Stand #1-N75
 D-Tools Expands EMEA Presence and Customer Support in 2017
CONCORD, CA, USA & AMSTERDAM RAI, NL — February 2, 2017 — D-Tools, Inc., the worldwide leader in data-driven system integration software, announced today that the company has expanded its presence in the EMEA region to better serve its customers and partners overseas. As part of its EMEA expansion, D-Tools has retained Westhill Europe B.V. as it's reseller partner in the Netherlands to assist in the company's international growth.
Konrad van Eck of Westhill Europe B.V. will serve as D-Tools' primary point of contact for the EMEA region. Operating in Amsterdam, van Eck will drive localized sales, support, training, and service throughout the EMEA region, helping dealers in the EMEA region to streamline business processes and enhance operational efficiencies through the D-Tools System Integrator platform and its multiple available third-party software integrations.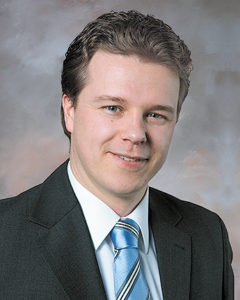 van Eck was previously with Extron Electronics, where he held a number of roles. He most recently served as Project Support Manager, enabling the effective and efficient running of projects within Europe. His extensive expertise in operations and business process workflows helps him to understand the unique needs of D-Tools users, making him uniquely qualified to support integrators with local access to training, support, and service on the SI platform. In his new role at Westhill Europe B.V., he will support integrators in the use of D-Tools' award-winning estimation, system design, and project management solution, enabling more efficient business operations, from the design and bid stages through installation and service.
"We look forward to strengthening our support for customers in the EMEA region through our partnership with Westhill Europe, B.V.," says Randy Stearns, CEO at D-Tools. "Konrad and his team bring deep industry experience and a proven track record for outstanding service and support.  Having a physical presence in Europe for the first time will assist in achieving our goal of helping our customers there gain greater benefit from our solution and will serve to deepen our relationships throughout the region."
D-Tools Showcases System Integrator 2017 at ISE 2017
In addition, D-Tools will preview the upcoming release of its award-winning platform, System Integrator 2017 (SI 2017) in Custom Home Europe stand #1-N75 at ISE 2017, being held at the Amsterdam RAI, February 7–10, 2017. Enhancements to the SI platform include dashboards to visualize and track business operations, the ability to publish proposals and other client documentation to the Web, and a number of other features designed to improve productivity.
Featuring third party integrations that streamline workflow operations, D-Tools delivers a complete end-to-end solution that enables data to flow seamlessly throughout the project lifecycle—from initial client contact through the ongoing service relationship. Complete with a comprehensive library of manufacturer products, D-Tools delivers a powerful yet easy-to-use solution for home technology professionals, commercial audiovisual installers, security professionals, and other systems integrators.
Those interested in learning more about the D-Tools' System Integrator platform and the company's EMEA expansion are encouraged to visit D-Tools at ISE 2017 in Custom Home Europe booth #1-N75.
Additional information can be obtained by signing up for a free demo by visiting http://d-tools.com/live-demo-webinar/ or for a free 30-day trial, which can be downloaded by following this link http://d-tools.com/30-day-free-trial/.
About D-Tools, Inc.
D-Tools, Inc., founded in 1998 and based in Concord, California, is a worldwide leader in accessible, highly accurate system design and documentation software platform. The company's flagship product, System Integrator™ (SI), is a robust solution that utilizes Autodesk® AutoCAD and Microsoft® Visio to facilitate comprehensive system design, documentation and project management. D-Tools enables residential and commercial integrators to streamline business processes and increase revenues while reducing the time and cost associated with the installation and integration of low voltage electronic systems. More than 5,000 leading companies in 87 countries currently use the award-winning D-Tools platform to reduce time, costs and to streamline the system integration process. Product updates and related information can be obtained by following D-Tools on Twitter, Facebook, and LinkedIn.
All products, product names, trademarks and registrations mentioned herein are the property of their respective owners, all rights reserved.
Media Contacts
Tim Bigoness, D-Tools, Inc., (925) 270-4102, [email protected]
Katye (McGregor) Bennett | KMB Communications, Inc.
(425) 328-8640 | [email protected] | www.kmbcomm.com |
KMB Facebook | KMB Google+ | KMB LinkedIn | KMB Twitter
MVP Contact
Josh Carlson, D-Tools, Inc., (925) 270-4105, [email protected]
# # #