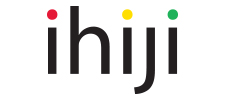 FOR IMMEDIATE RELEASE | IMAGE DOWNLOAD
CEDIA Booth #3329
Ihiji Announces that Onkyo, Integra and Pioneer Have Joined the Ihiji Vendor Insights Program
Dealers who specify Onkyo, Integra and Pioneer audio/video products will benefit from greater insights into device health and performance when combined with Ihiji's products for Remote Systems Management
Austin, TX & San Diego, CA (August 3, 2017) – Ihiji, the leading provider of Remote Systems Management (RSM) solutions for technology integrators since 2009, is pleased to announce that Onkyo and Pioneer Corporation has officially joined the Ihiji Vendor Insights Program (VIP) supporting products under the company's Onkyo, Integra, and Pioneer brands. A leading manufacturer of audio/video receivers, their participation in the Ihiji VIP enables dealers to get rich remote monitoring information from Onkyo, Integra, and Pioneer audio/video devices. In addition, Onkyo, Integra and Pioneer dealers using Ihiji Invision and ProVue will find better visibility into device health as well as easier integrations, robust documentation and knowledgeable support.
"We have been working with Ihiji in adding support for our products over the years, starting with Integra, and are now excited to expand this functionality into our Onkyo and Pioneer products," said Brian Sandifer, Product Manager at Integra. "Providing better visibility into the health and status of our products helps dealer deliver world-class support which creates happier and more loyal consumers."
As an Ihiji VIP, Onkyo, Integra and Pioneer will also get a better understanding of how their devices are performing and being used in the field through Ihiji's data analytics solutions. VIP partners also have access to the only industry remote monitoring standard provided by Ihiji as well as the ability to get deeper insights through the Ihiji Device Visibility Protocol (DVP).
"We are pleased to announce the combined Onkyo, Integra and Pioneer brands as our latest VIP additions," states Evan Marty, Product Manager at Ihiji. "Onkyo & Pioneer Corporation is helping lead its dealers and products into the future with improved data insights, which ultimately provide for a better customer experience ."
Dealers are actively seeking to specify and install products equipped with remote monitoring capabilities. By offering an Ihiji Invision monitored product, VIP partners stay competitive and in high demand. This partnership also provides VIP partners and Ihiji dealers better product support and education in the form of documentation, trainings and sales materials.
Participating manufacturers gain visibility into how products perform and what features are used throughout the product lifetime.  Marketing departments have access to rich insights, support teams receive helpful health and status information, engineers have performance and health details at their fingertips, customers have improved reliability, and dealers can make faster and more informed customer service decisions.
The Ihiji VIP and DVP are designed specifically for original equipment manufacturers who are looking for ways to expand on the intelligence of their products to benefit their organization, dealers, and customers.  Ihiji is excited to provide these valuable insights to these partners.
To learn more about the new partnership or the award-winning Ihiji platform and offering, see Ihiji at CEDIA in booth #3329, visit www.ihiji.com, and follow @ihiji on Twitter and Facebook.
For interviews, editorial appointments, or media tours, please contact Katye (McGregor) Bennett of KMB Communications, Inc. by phoning (425) 328-8640 or emailing [email protected].
About Ihiji
Ihiji (eye-hee-jee) provides cloud-based SaaS solutions that empower systems integrators and technology professionals to cost-effectively deliver remote network management services to their clients. These solutions not only allow for efficient management of the network and devices that make up the Internet of Things (IoT) inside the modern home and office, they also enable resellers to create a recurring revenue stream for their business by reducing or eliminating unnecessary site visits. In fact, resellers utilizing Ihiji SaaS solutions benefit from improved network performance and uptime, along with fewer service and support concerns. An award-winning global SaaS solutions provider, Ihiji is based in Austin, Texas and is privately held. To learn more, visit www.ihiji.com and follow Ihiji on Twitter. If it has an IP… Ihiji.
About Integra
In 1999, addressing the rapid emergence of the custom installation (CI) channel, Integra® stepped forward as a stand-alone brand and exploded onto the scene as the first line-up of audio and video components designed and engineered exclusively for and available only through specialty audio-video integrators. Within three generations Integra established the most comprehensive authorized network of audio-video specialists around the globe and today remains the most sought after brand in the CI channel. Integra is ever-present in the support of and installations performed by the CE industry's top 100 integrators for nearly ten years consecutively.
About Pioneer Home Entertainment U.S.A.
Headquartered in Long Beach, CA, Pioneer Home Entertainment U.S.A. is a leader in home entertainment products under the Pioneer and Elite brands.  With an established reputation for innovation and quality, the company's products are embraced by high-end custom installers and general music lovers alike.  Pioneer & Onkyo U.S.A. Corporation, DBA: Pioneer Home Entertainment U.S.A. is a preeminent manufacturer of high-performance audio and visual equipment for the home.
About Onkyo U.S.A
Since 1946, Onkyo has been passionately committed to developing audio products that deliver uncommon performance, quality, and value. Bundling proprietary technologies and innovations with other sound-enhancing exclusives, Onkyo continues to create award-winning products that are lauded by many industry-leading publications.  The company's philosophy is to deliver products that are superbly designed and built to a consistently outstanding standard of excellence.  The results can be seen in the obvious quality of any Onkyo-manufactured product, even before it is turned on. Visit Onkyo's website at www.onkyousa.com.  Follow Onkyo USA on www.facebook.com/OnkyoUSA.
All products, product names, trademarks and registrations mentioned herein are the property of their respective owners, all rights reserved.
Media Contact
Katye (McGregor) Bennett | KMB Communications, Inc.
(425) 328-8640 | [email protected] | www.kmbcomm.com
# # #