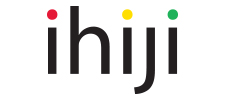 FOR IMMEDIATE RELEASE | IMAGE DOWNLOAD
CEDIA Booth #3329
Ihiji Moves to A Single SKU Remote Systems Management Appliance Which Allows for Monitoring Of Gigabit Internet Speeds
With Internet Speeds regularly pushing 150Mbps, the Ihiji APP-750 avoids limitations of entry-level monitoring appliances with near Gigabit speed testing capabilities
Austin, TX & San Diego, CA (August 3, 2017) – Ihiji, the leading provider of Remote Systems Management (RSM) solutions for technology integrators since 2009, is showcasing the Ihiji APP-750 Remote Systems Management appliance in booth #3329 during CEDIA, being held in San Diego, September 5-9, 2017. The new APP-750 was announced at Integrated Systems Europe 2017 and has since proven to have the resources needed to replace both the APP-500 and APP-2100 Ihiji appliances.
The Ihiji APP-750 features an upgraded chipset for improved performance and a network bus that allows it to more accurately test modern internet speeds which are routinely pushing 150Mbps to nearly 1Gbps. The appliance has protected distribution and is available direct to dealers who are free to set their own retail pricing.
Priced to fit within any budget and engineered to accommodate current technology demands, the APP-750 offers a robust solution in a market that is increasingly demanding high-performance, flexible, Remote Systems Management (RSM) solutions. The APP-750 pairs with either of the Ihiji Invision or new ProVue licensing plans, including the Invision Lite service level, which provides for remote management with no additional per-site monthly fees.
"The APP-750 has proven to have the horsepower necessary to replace both existing Ihiji appliances with a single SKU which removes the confusion associated with choosing the correct appliance based on speed testing or device counts at each customer site. That has simplified sales specification and brings down the average cost of remote monitoring," said Michael Maniscalco, Co-Founder and VP of Product at Ihiji. "With the new APP-750 hardware, our product team focused on performance, build quality, reliability and professional features to complement our powerful cloud-based solution."
To learn more about the APP-750 or the award-winning Ihiji platform and offering, see Ihiji at CEDIA in booth #3329, visit www.ihiji.com, and follow @ihiji on Twitter and Facebook.
For interviews, editorial appointments, or media tours, please contact Katye (McGregor) Bennett of KMB Communications, Inc. by phoning (425) 328-8640 or emailing [email protected].
About Ihiji
Ihiji (eye-hee-jee) provides cloud-based SaaS solutions that empower systems integrators and technology professionals to cost-effectively deliver remote network management services to their clients. These solutions not only allow for efficient management of the network and devices that make up the Internet of Things (IoT) inside the modern home and office, they also enable resellers to create a recurring revenue stream for their business by reducing or eliminating unnecessary site visits. In fact, resellers utilizing Ihiji SaaS solutions benefit from improved network performance and uptime, along with fewer service and support concerns. An award-winning global SaaS solutions provider, Ihiji is based in Austin, Texas and is privately held. To learn more, visit www.ihiji.com and follow Ihiji on Twitter. If it has an IP… Ihiji.
All products, product names, trademarks and registrations mentioned herein are the property of their respective owners, all rights reserved.
Media Contact
Katye (McGregor) Bennett | KMB Communications, Inc.
(425) 328-8640 | [email protected] | www.kmbcomm.com
# # #