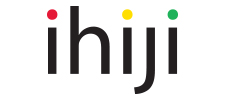 FOR IMMEDIATE RELEASE | Image download
Ihiji Now Supports Savant Pro Host Smart Home Control Products
Six years in the making, Ihiji becomes the first in the industry to integrate with Savant controllers 
AUSTIN, TX – July 5, 2017 – Ihiji, the leading provider of remote technology solutions for integrators since 2009, announces industry-first support for the Savant Pro Host line of smart home control products. Now, the new Ihiji APP-750 Network Appliance and Ihiji Invision software seamlessly integrate with Savant controllers, providing dealers with rich remote monitoring and management capabilities for more efficient service and support, enabling them to deliver better customer experiences.
As a result of the new product integration, dealers gain access to important device information, remote monitoring, and troubleshooting capabilities for Savant products. Savant dealers using Ihiji Invision will not only find better visibility into device health but also strong documentation and support.
Dealers are actively seeking to specify and install products equipped with remote monitoring capabilities. Ihiji provides support for a broad array of industry-leading products from control systems, like Control4, Crestron, and now also, Savant, to power products like SurgeX and SnapAV, as well as audio/video solutions from Sonos and Sony. Through these diverse integrations, Ihiji gives dealers the freedom to choose best-in-class solutions to fit their customer's specific needs, and know that they can provide superior remote service and support through Ihiji Invision remote networking monitoring and management software.
"We are pleased to announce this long-awaited support for Savant products and look forward to adding broader support for the Savant control line in the future," says Michael Maniscalco, VP of Product for Ihiji. "Dealers have been looking for deeper visibility into the Savant system for better monitoring and support for years, and our team has worked diligently to enable this support."
For interviews please contact Katye (McGregor) Bennett of KMB Communications, Inc. by phoning (425) 328-8640 or emailing [email protected].
About Ihiji
Ihiji (eye-hee-jee) provides cloud-based SaaS solutions that empower systems integrators and technology professionals to cost-effectively deliver remote network management services to their clients. These solutions not only allow for efficient management of the network and devices that make up the Internet of Things (IoT) inside the modern home and office, they also enable resellers to create a recurring revenue stream for their business by reducing or eliminating unnecessary site visits. In fact, resellers utilizing Ihiji SaaS solutions benefit from improved network performance and uptime, along with fewer service and support concerns. An award-winning global SaaS solutions provider, Ihiji is based in Austin, Texas and is privately held. To learn more, visit www.ihiji.com and follow Ihiji on Twitter. If it has an IP… Ihiji. 
All products, product names, trademarks and registrations mentioned herein are the property of their respective owners, all rights reserved. 
Media Contact
Katye (McGregor) Bennett | KMB Communications, Inc.
(425) 328-8640 | [email protected] | www.kmbcomm.com