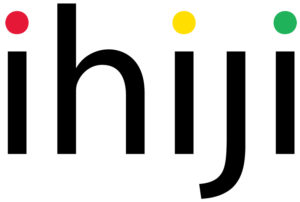 FOR IMMEDIATE RELEASE
CEDIA Booth 5712 
Ihiji Presents Comprehensive Schedule of Learning Labs and Workshops at CEDIA 2016
Home technology professionals can learn how to strengthen their technical networking skills, enhance their business models and generate recurring monthly revenue with remote technology management
AUSTIN, TX & DALLAS, TX – (September 13, 2016) – Ihiji—the leading provider of remote technology management solutions for integrators since 2009—announces that Ihiji co-founder and VP of Product Michael Maniscalco will teach five different learning labs and workshops at CEDA 2016, taking place this September 13 – 17 at the Kay Bailey Hutchinson Convention Center in Dallas, TX. With a new course on each day of the global home technology showcase, Ihiji will cover business and technology topics to help integrators succeed in today's rapidly changing, highly competitive environment.
Five Days, Five Learning Opportunities
Each course can stand alone, enabling integrators to gain valuable knowledge in the areas they feel they can benefit most. With the information gained from each learning lab and workshop, home technology professionals will be poised to pivot their business model to generate recurring monthly revenue through client care programs while reducing truck rolls and provide a higher level of service to their customers.
By attending these workshops and hands-on learning labs, home technology professionals will learn everything they need to know about:
implementing remote monitoring and management solutions
establishing client care plans to manage service contracts and generate recurring monthly revenue
employing best practices to maintain the security of customers' systems
advanced networking and troubleshooting
The courses qualify for CEDIA Continuing Education credits, which count toward an integrator's CEDIA certification.
Register Now to Secure Your Seat
CEDIA attendees are encouraged to register early for these valuable learning opportunities, as space is limited.
The times and dates of the courses are as follows:
Visit Ihiji at CEDIA 2016
In addition to a robust training schedule, the Ihiji team will demo the Ihiji Invision remote technology monitoring and management solution at booth #5712 in the exhibit hall September 15 – 17.
Ihiji Invision has undergone major firmware updates since it was last shown at CEDIA, including more options for managing device alerts, and updated deployment architecture for all appliances. In addition, the latest version of Ihiji Invision is compatible with even more IP devices.
The Ihiji team will also showcase its latest Software-as-a-Service (SaaS) solution, ServiceManager, with a focus on the latest features, including the ability to initiate and track trouble tickets and compatibility with popular accounting programs, including QuickBooks.
Attendees of CEDIA 2016 are invited to see Ihiji Invision and ServiceManager in action at booth #5712 or learn more and become an Ihiji dealer here.
Media tours can be arranged through Katye (McGregor) Bennett of KMB Communications, Inc., by emailing katye@kmbcomm.com, phoning (425) 328-8640 (cell), or by Direct Message to @KatyeMcGregor.
Tweet this: @Ihiji presents 5 information-packed workshops & labs at #CEDIA16. #IoT #InternetofEverything #smarthome
Why This News Matters: CEDIA Training Volunteer of the Year Mike Maniscalco presents five workshops and learning labs in Dallas, covering everything from advanced networking to building recurring monthly revenue.
About Ihiji
Ihjii (eye-hee-jee) provides cloud-based SaaS solutions that empower systems integrators and technology professionals to cost-effectively deliver remote network management services to their clients. These solutions not only allow for efficient management of the network and devices that make up the Internet of Things (IoT) inside the modern home and office, they also enable resellers to create a recurring revenue stream for their business by reducing or eliminating unnecessary site visits. In fact, resellers utilizing Ihiji SaaS solutions benefit from improved network performance and uptime, along with fewer service and support concerns. An award-winning global SaaS solutions provider, Ihiji is based in Austin, Texas and is privately held. To learn more, visit www.ihiji.com and follow Ihiji on Twitter. If it has an IP… Ihiji.
Media contact
Katye (McGregor) Bennett | KMB Communications, Inc.
(425) 328-8640 | katye@kmbcomm.com | www.kmbcomm.com |
KMB Facebook | KMB Google+ | KMB LinkedIn | KMB Twitter
# # #