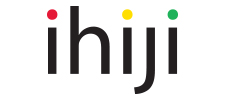 FOR IMMEDIATE RELEASE | IMAGE DOWNLOAD
CEDIA Booth #3329
Ihiji Wraps Up The Race To Revenue, Margaritas, and Retirement with Two Prizes To Mexico and Celebrates with Release of New Recurring Revenue Resources
Ihiji's Race To RMR wraps up its year-long competition. Two dealers are headed to Mexico to celebrate their RMR success, and Ihiji is providing new RMR resources to help others follow in their footsteps
Austin, TX & San Diego, CA (August 3, 2017) – Ihiji, the leading provider of Remote Systems Management (RSM) solutions for technology integrators since 2009, is presenting the grand prize to the winners of the Race to Revenue, Margaritas, and Retirement (Race to RMR) at CEDIA, being held in San Diego, September 5-9, 2017. To celebrate the success of the competition and encourage other dealers to follow suit, Ihiji is also providing new Recurring Monthly Revenue (RMR) resources.
Ihiji is sending two dealers to Mexico for their performance in the Race to RMR, sponsored by Ihiji. The contest was designed to inspire home technology professionals to develop a sustainable, rewarding, service-based business model. The top performing dealers—two dealers who generated the most RMR over the course of the contest— have been awarded an all-expenses paid vacation to Mexico.
During the contest, which ran from CEDIA 2016 to CEDIA 2017, Ihiji provided the necessary tools for dealers to manage customer service contracts and collect recurring revenue. Using Ihiji's ServiceManager, participating dealers were able to manage service plans, invoicing and billing to generate and build their recurring revenue base. Ihiji offered dealers a free subscription to entry-level ServiceManager plans and also sponsored monthly prizes for integrators who participated in the contest.
Dealers who weren't able to participate in the Race to RMR can still take advantage of the Ihiji RMR resources, a free ServiceManager trial, and access case studies to learn where others found success.
Ihiji Provides Even More RMR Resources
Ihiji has a long-time commitment to the industry's success with RMR. As a dealer recently stated, "[Ihiji] wrote the book on RMR." Throughout the year, Ihiji has expanded RMR resources for dealers, including new features, reports, collateral and case studies. Ihiji even developed software solutions to help dealers on the operations side of their service business.
Selling and marketing service plans are only half of the battle; Ihiji's new Remote Systems Management platform, ProVue, was designed to help dealers operationalize and deliver the service, including securely billing end-users on a monthly basis through an improved custom e-commerce site. Furthermore, Ihiji has aligned ProVue pricing with a dealer's RMR success, meaning dealers only pay for monthly service when they are generating RMR from their customers.
As Kevin Hourihan of Cyber Technologies states, "If dealers are still running around back and forth to clients' houses to reboot the network or answering the phone at all hours of the night without getting paid for it—that's not the way to run a business. I can definitely thank Ihiji for taking us to another level."
To learn more about the Ihiji RMR resources or award-winning software solutions, visit Ihiji at CEDIA in booth #3329, www.ihiji.com, and follow @ihiji on Twitter and Facebook.
For interviews, editorial appointments, or media tours, please contact Katye (McGregor) Bennett of KMB Communications, Inc. by phoning (425) 328-8640 or emailing [email protected].
About Ihiji
Ihjii (eye-hee-jee) provides cloud-based SaaS solutions that empower systems integrators and technology professionals to cost-effectively deliver remote network management services to their clients. These solutions not only allow for efficient management of the network and devices that make up the Internet of Things (IoT) inside the modern home and office, they also enable resellers to create a recurring revenue stream for their business by reducing or eliminating unnecessary site visits. In fact, resellers utilizing Ihiji SaaS solutions benefit from improved network performance and uptime, along with fewer service and support concerns. An award-winning global SaaS solutions provider, Ihiji is based in Austin, Texas and is privately held. To learn more, visit www.ihiji.com and follow Ihiji on Twitter. If it has an IP… Ihiji.
All products, product names, trademarks and registrations mentioned herein are the property of their respective owners, all rights reserved.
Media Contact
Katye (McGregor) Bennett | KMB Communications, Inc.
(425) 328-8640 | [email protected] | www.kmbcomm.com
# # #