Updated Atmosphere™ software offers enhanced customization of music delivery, support of bell scheduling, and streamlined post-installation service. 
PHOENIX, AZ – (May 11, 2021) – AtlasIED—a global manufacturer of comprehensive audio solutions for commercial environments, builds off the successful launch of its Atmosphere™ digital audio system with a new 2.0 firmware update, available for free here, The updated version enables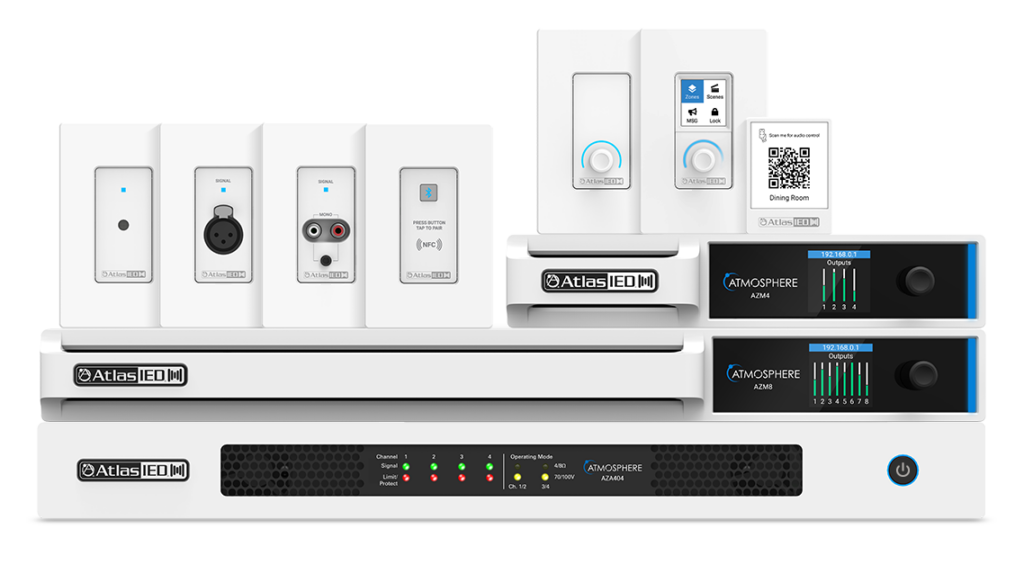 several performance and installation enhancements, including stereo and subwoofer support, self-healing accessories, room combine, and bell scheduling. These and other updates offer integrators even greater opportunities to customize the delivery and control of audio to satisfy the unique requirements of restaurants, bars, hotels, school campuses, houses of worship, retail establishments, and other commercial environments. The new Atmosphere™ software supports the system's original core technologies, such as touchless control and artificial intelligence, and utilizes the same product suite or digital audio processors, amplifiers, and graphical user interfaces.
Bell Scheduler
A top request of AtlasIED dealers, the integration of a bell scheduler evolves Atmosphere™ 2.0 into a turnkey digital audio system for school campuses, industrial environments, and other facilities. Building off the integrated message player of the original Atmosphere™ release, the new bell scheduler enables setup and delivery of multiple bells and ring lists to signify class dismissals, lunch breaks, and other routines. Schedules can be easily modified and bells added and deleted by end-users via the Atmosphere 2.0 software's new Planner configuration tool. 
Room Combine
In large spaces like hotel conference rooms, auditoriums, and banquet halls, it's common to partition the area into several smaller zones for flexibility of use. Atmosphere™ 2.0 can deliver different audio to each individual zone or the same audio to two or more combined zones, as chosen by the end-user, with one primary controller per combined zones. Integrators can configure the zones within the Atmosphere™ software and provide end-users with a customized mobile app and wall-plates for simple, intuitive selection and control of the audio. 
Stereo and Subwoofer Support
To provide a dynamic, multi-dimensional listening experience, Atmosphere™ 2.0 does the job through its newly added stereo and subwoofer processing and playback capability. With the new version, the Atmosphere digital audio processors seamlessly support stereo sources, stereo zones, and zones with subwoofers. Once the stereo and/or subwoofer zones are set up, proper controls are automatically linked and DSP objects are created, giving integrators the flexibility within the Atmosphere™ platform to easily and affordably expand from a mono audio solution to a more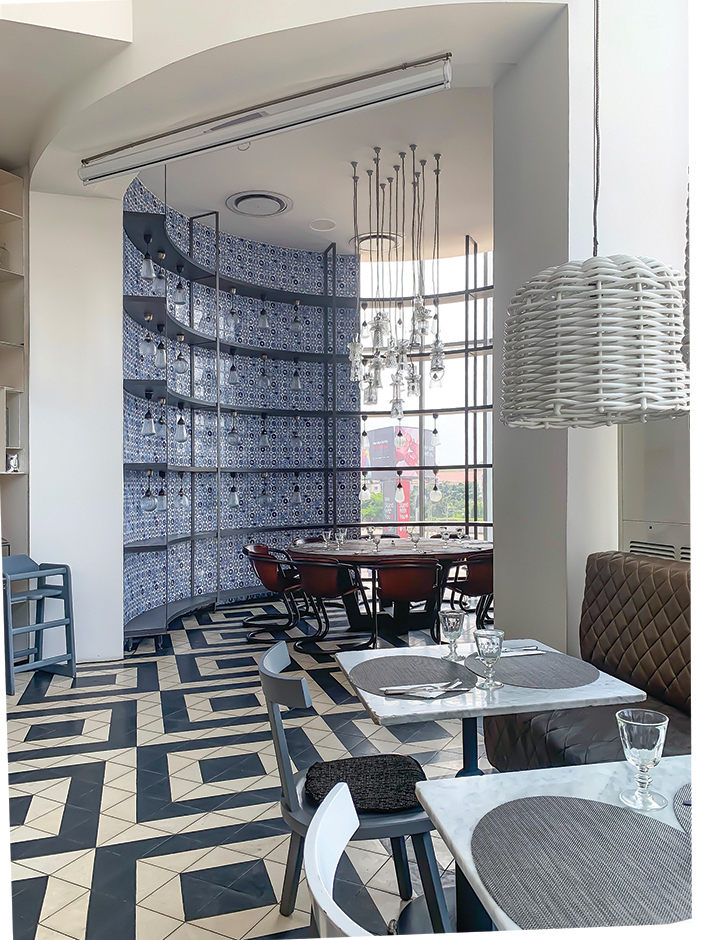 engaging stereo speaker-subwoofer setup. Ideally suited for performance venues, from the smallest cocktail lounge to the largest auditorium, stereo and subwoofer support through Atmosphere™ 2.0 provides an immersive audio experience.
Self-Healing Accessories
Providing integrators and their customers peace of mind and long-term satisfaction, should any wall-plate accessory of an Atmosphere™ 2.0 accidentally break, there's no need to spend time in the field to reprogram the replacement product. Instead, the system "self-heals," instantly recognizing the newly installed wall-plate and loading into it all of the original customized settings automatically. Integrators can have the system back up and running in seconds, dramatically reducing time and resources typically required to service a digital audio system. The benefits to customers are realized through lower maintenance costs. 
Continual Evolution of the Atmosphere™ Platform
"By advancing Atmosphere™ forward with the launch of our new 2.0 version, integrators are afforded even greater flexibility in the design of digital audio systems through the implementation of any or all of the system's new suite of features," says John Ivey, president at AtlasIED. "Since the initial launch of Atmosphere™ in September 2020, we have listened to our dealers, integrating many of their requests into the 2.0 platform. Through our commitment to the continual evolution of the Atmosphere™ ecosystem, the technology avoids obsolescence, providing customers with the most advanced solution for audio processing, control, and delivery, and creating new business opportunities for technology integrators."
AtlasIED Hosts Virtual Q&A for Dealers on May 20
With so many features bundled into Atmosphere™ 2.0, it's natural for integrators and end users to have questions. To provide a solid understanding of the updated system and its unique benefits, AtlasIED will host an interactive Q&A session on May 20 at 2 p.m. ET. Anyone can register for the event at https://bit.ly/3ezMqRk.
Enhancements Combine with Original Features
While Atmosphere™ 2.0 represents an exciting progression of AtlasIED's digital audio platform, all of the innovative features of the original system remain intact. Atmosphere™ 2.0 enables each authorized user to manage the system from his or her own mobile device, lending a cleaner, more hygienic approach to control no matter which operating system is being utilized. Setup is simple: The controls of the Atmosphere™ 2.0 digital audio processor populate automatically when a user's mobile device scans the DSP's QR code. Per parameters programmed initially into the system by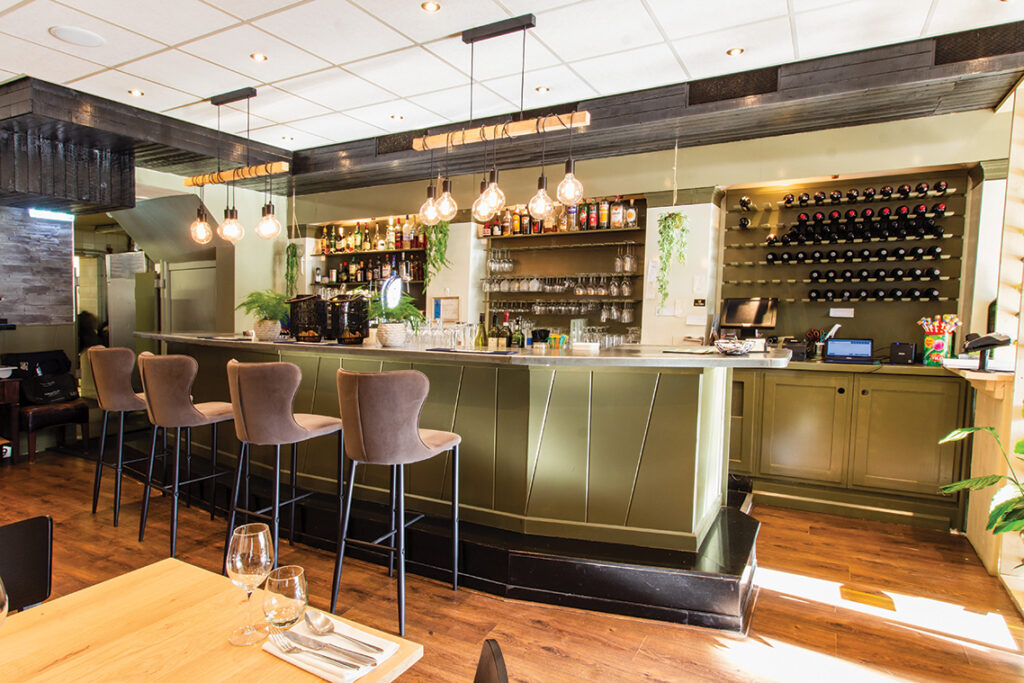 the AV integrator, this QR code grants access to certain features; for example, allowing a manager to modify the schedule of outgoing messages, while staff is permitted to only adjust the volume level. 
Leveraging this hands-off approach to control is a revolutionary ambient noise compensation technology. Built into each Atmosphere™ 2.0 DSP (two models are available) are multi-patented algorithms, which enable it to continually learn and adapt to changes in the environment. Through data collected and transmitted by an Atmosphere™ 2.0 ambient noise sensor, the DSP comes to recognize patterns like the need to raise the volume at a bar during happy hour to compensate for high levels of ambient noise. Unlike systems that rely on external microphones to monitor the environment, Atmosphere™ 2.0 uses artificial intelligence to analyze and respond to the predictable behaviors of its users, such as consistent commands issued from an Atmosphere™ 2.0 volume controller, as well as data sent from an Atmosphere™ 2.0 ambient noise sensor to the DSP. 
The audio level isn't the only setting that Atmosphere™ 2.0 adjusts automatically. Messages uploaded to the DSP as WAV files can be dispatched according to a pre-programmed schedule based on priority or when triggered by an Atmosphere™ 2.0 input device, such as a volume/source/zone selector. This level of automation affords AV integrators a digital audio solution that can be customized for exceptional operational convenience, efficiency, and performance. Adding another layer of customization is a built-in Tilter Filter™, which drastically simplifies tuning the audio for the specific room or zone with an easy-to-use feature that helps balance lows and highs.  
Interoperable Components Boast Attractive Industrial Design
Products currently comprising the Atmosphere™ 2.0 digital audio platform include two varieties of digital signal processors (6-input/4-output AZM4 and 10-input/8-output AZM8; two amplifiers (400-watt AZA404 and 800-watt AZA804); six different plug-and-play accessories, including wall-mounted audio controllers (single- and multi-zone options); and remote audio inputs (RCA, Bluetooth, and XLR sources); and an ambient noise sensor. As many as 16 accessories can be daisy-chained to the AZM4 and AZM8 DSP. Plus, the entire Atmosphere™ 2.0 lineup has been engineered to integrate with AtlasIED loudspeakers; integrators can use the preloaded EQ files in an Atmosphere™ DSP to easily tune the speakers for the specific application and environment. Boasting a clean, modern, industrial design, Atmosphere™ 2.0 complements the aesthetic of most commercial environments. 
About AtlasIED
AtlasIED has been a recognized leader in the pro-audio industry for over 85 years, developing innovative audio solutions for a wide variety of commercial environments. The company's diverse, comprehensive, and ever-evolving solutions cater to the high-quality audio and communication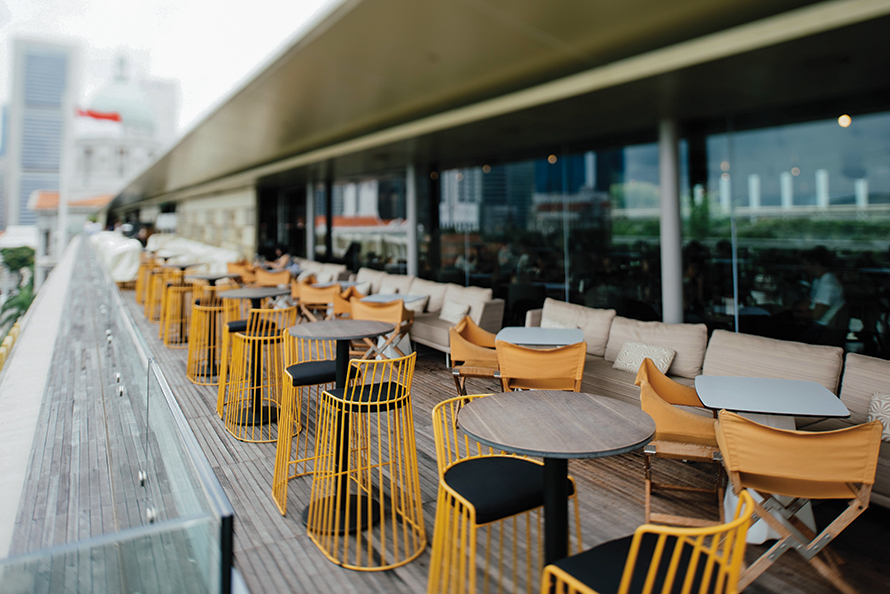 technology needs of markets globally, including transportation, healthcare, corporate, industrial, government, hospitality, education, and house of worship. Technologically advanced, expertly engineered, and highly marketable, AtlasIED's products and systems deliver mass communication, high intelligibility announcements, IP-based visual and audio communications, distributed audio, background music, paging, and sound masking solutions to commercial projects of every size and scope, including those which are mission-critical. Family-owned, the company's nine locations and a well-established network of experienced manufacturer representatives and distributors throughout the world ensure exceptional customer support and service to drive continued growth and advancement of the commercial audio industry. 
For more information please visit www.atlasied.com, and follow the company on Facebook, Twitter, Instagram, and LinkedIn.