Premier manufacturers' representative firm to offer comprehensive audio solutions, product training, and unmatched levels of customer service and support
Phoenix, AZ – (January 7, 2019) – AtlasIED has appointed Minneapolis, MN-based independent manufacturers' rep firm BP Marketing Group to represent AtlasIED's lines of commercial audio solutions in the Midwest region. A global electronics manufacturer providing comprehensive audio solutions for commercial business environments, AtlasIED will work closely with BP Marketing to provide dealers with the service, support, and product choices today's commercial integrators need to stay competitive.
Since 2002, BP Marketing Group has been helping connect manufacturers, dealers, designers, and end-users in a variety of verticals. BP provides state-of-the-art AV and IT systems to the corporate, government, education, healthcare, house of worship, retail, hospitality, and large venue markets. BP's territories include Illinois, Indiana, Iowa, Kansas, Kentucky, Michigan, Minnesota, Missouri, Nebraska, North Dakota, Ohio, South Dakota and Wisconsin.
BP Marketing strives to help its customers maximize their business potential, offering solutions built upon 100 years of combined experience in the Pro AV and IT industries. With an emphasis on building partnerships, BP marketing cultivates relationships through the supply chain to the benefit of manufacturers, dealers, and end-users, alike.
AtlasIED delivers a powerful combination of product breadth and depth that is unique to the industry. While the AtlasIED product line serves numerous market and verticals, it also provides solutions that are specialized and specific to the given application

As part of this new alliance, AtlasIED will be included in BP Marketing sponsors the Technology Showcase Tour (TST), a fleet of state-of-the-art technology vehicles that bring the latest products and solutions to the AV and IT communities. Along with other training initiatives and marketing efforts, the TST will give Midwestern U.S.-based dealers an opportunity to experience AtlasIED's ever-expanding product lines firsthand.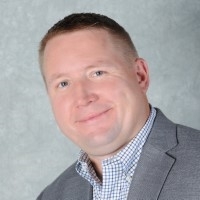 "BP Marketing has long recognized AtlasIED as an industry leader in the commercial AV & IT markets. The company's strong leadership, experienced Sales & Technical teams and a commitment to innovation are proven, making them [AtlasIED] an ideal partner, "says Steve Garber, Principal of BP Marketing. "BP Marketing and AtlasIED share a common goal of providing exceptional levels of service & support to our territory channels, delivering quality products to the market, and also the much-needed resources to help design solutions while continuing to support and educate the dealer channel.
"Our comprehensive line of audio products is the perfect complement to BP Marketing's premier commercial lineup, helping integrators deliver complete technology solutions in nearly any environment," says AtlasIED Vice President of Sales Michael Peveler. "We're excited to partner with the BP team for the Midwest region and pleased to provide dealers there the opportunity to see and experience the AtlasIED lineup firsthand during the Technology Showcase Tour. This is just one of many strategic moves we're making. AtlasIED is a brand you'll be hearing a lot more about as 2019 gets further underway — be ready!"
Those interested in learning more about AtlasIED should contact Michael Peveler, Vice President of Sales, AtlasIED by Emailing Michael.peveler@atlasied.com. To learn more about BP Marketing, visit www.bpmarketinggroup.com.
About AtlasIED
A global electronics manufacturer providing comprehensive audio solutions for commercial, corporate, educational, healthcare, retail, transportation, and government environments, AtlasIED brings together the legacy, engineering skills, and legendary service of Atlas Sound and Innovative Electronics Design. Offering industry-leading mass notification, life safety, VoIP, background music, paging, and sound-masking systems, AtlasIED delivers product lines that span wide and deep, with more than 2,000 innovative audio solutions for businesses of every size. Combined, Atlas Sound and IED products have been installed in more than one million businesses over the past 80+ years.
With nine locations and a network of manufacturer representatives and distributors around the world to provide superior support to dealers and customers, AtlasIED's customer service is an industry benchmark that competitors strive to match. AtlasIED is family-owned, with manufacturing operations in the United States that hold an ISO9001:2008 Quality Standards Certification to ensure consistently high-quality products, service, and support.
Learn more at www.atlasied.com. Follow AtlasIED on Facebook, Twitter, and LinkedIn.