A global electronics manufacturer providing comprehensive audio solutions for commercial, corporate, educational, healthcare, retail, transportation, and government environments, AtlasIED brings together the legacy, engineering skills, and legendary service of Atlas Sound and Innovative Electronics Design. Offering industry-leading mass notification, life safety, VoIP, background music, paging, and sound-masking systems, AtlasIED delivers product lines that span wide and deep, with more than 2,000 innovative audio solutions for businesses of every size. Combined, Atlas Sound and IED products have been installed in more than one million businesses over the past 80+ years.
With nine locations and a network of manufacturer representatives and distributors around the world to provide superior support to dealers and customers, AtlasIED's customer service is an industry benchmark that competitors strive to match. AtlasIED is family-owned, with manufacturing operations in the United States that hold an ISO9001:2008 Quality Standards Certification to ensure consistently high-quality products, service, and support.
Learn more at www.atlasied.com. Follow AtlasIED on Facebook, Twitter, and LinkedIn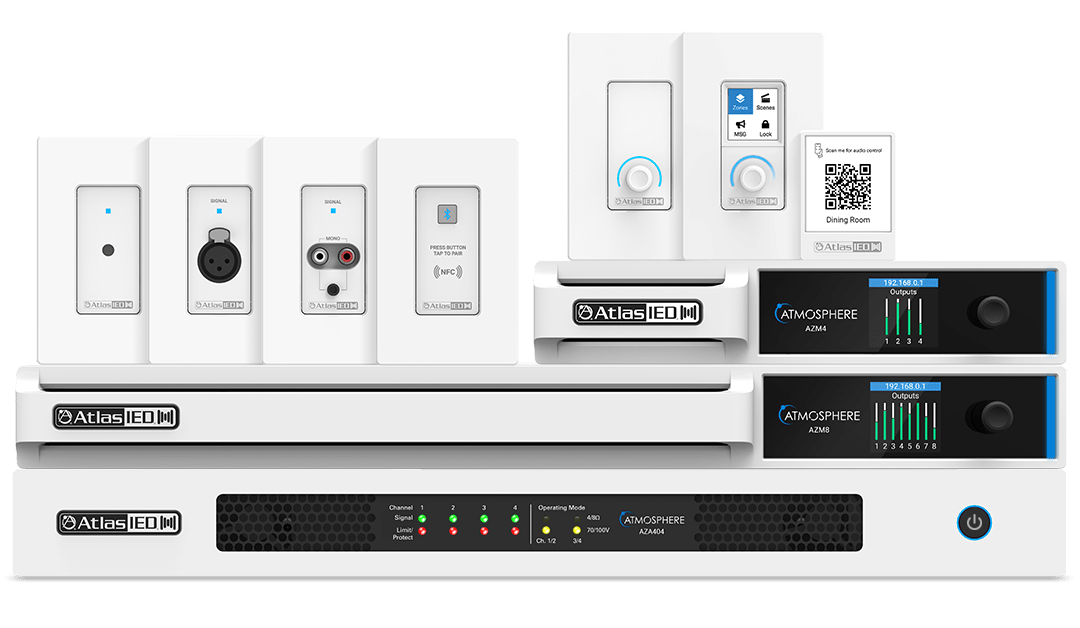 Under development for two years, AtlasIED's new Atmosphere™ platform sets a new standard for digital audio systems through touch-less controls, artificial intelligence, and automation, plus quick and easy setup and mastery by both AV integrators and end-users. 
read more
Ready to create content that wins?
Let's start the process with a quick no-pressure conversation.