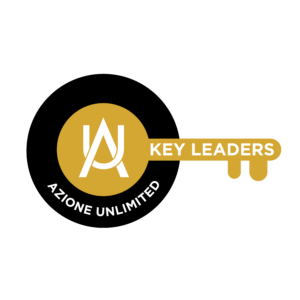 Chester Springs, PA – (May 30, 2018) – Operations managers, COOs, and other high-level managers will gather to learn new strategies, connect with top vendor members, and share success secrets in Chicago, June 4 – 5, at the second annual Azione Key Leaders Meeting.
Aligning with the 2018 theme "Perfect Partners," the Azione Key Leaders meeting acknowledges the multiple facets of running a residential AV and smart home technology integration firm and the importance of the folks on the ground to the organization's overall success. The Key Leaders meeting provides stakeholders—people other than company owners and CEOs—the chance to experience the many benefits of Azione membership, including the camaraderie characteristic of the group's Spring and Fall conferences.
Attendees Learn from the Best During Roundtable Discussions and Presentations
Attendees will start Day 1 with a roundtable discussion by dealers, for dealers, discussing today's biggest challenges and brainstorming ideas to meet those challenges head-on in a world where both technology and the economy are constantly changing. A second roundtable will have dealers candidly exploring their greatest successes of the year so that others may learn and embrace new ideas.
Later in the day, Brad Whitehead will kick off his first of two presentations, "Implement EOS to Get the Most from Your Business." Whitehead is the principal of VX Strategy, a management consulting firm specializing in organizational development, strategic planning, and tactical execution. The Entrepreneurial Operating System is a methodology for managing a business by focusing on its key components, maintaining alignment and cultural health, and simplifying daily operations through standard language, process, and communication rhythm.
Meeting Encourages Integrators to Embrace New Ideas
On Day 2, Whitehead will build upon the theme of embracing new ways of thinking and business strategies with the presentation: "Embracing and Thriving on New Ideas – An Operational Imperative." During this session, conference participants will learn how to be the agent of change in their organization, and glean ideas, actions, revenue opportunities, management tools and more.  
Both days will include presentations from the event's sponsors, Azione vendor members: Samsung, AudioControl, Access Networks, Savant, Integra, and SurgeX. These vendors will take the spotlight for 45 minutes each, showcasing their latest products and discussing sales strategies.
Building on Last Year's Success
"The response at last year's meeting was phenomenal, with dealers and vendors sharing tips and tactics candidly, with the best interests of the custom integration industry front-of-mind. We have an intense schedule this year, packed with high quality educational content, thought-provoking roundtable topics, and networking opportunities that we are sure will excite and inspire attendees," concludes Glikes.
About Azione Unlimited
Azione Unlimited, the education and buying group for integrators, is a consortium of like-minded custom installers, home technology professionals, and vendors. The organization helps its members achieve greater levels of prosperity, technical acumen, and sophistication in running their businesses and serving customers. Founded by industry veteran Richard Glikes and headquartered in Chester Springs, PA, the organization is celebrating its sixth year. In addition to two high-energy, information-packed conferences per year, Azione provides its members with a host of benefits, from product discounts to educational middle management meetings, and marketing tools. Learn more at AzioneUnlimited.com. Follow on social media: Twitter @AzioneUnlimited or Facebook.com/AzioneUnlimited.