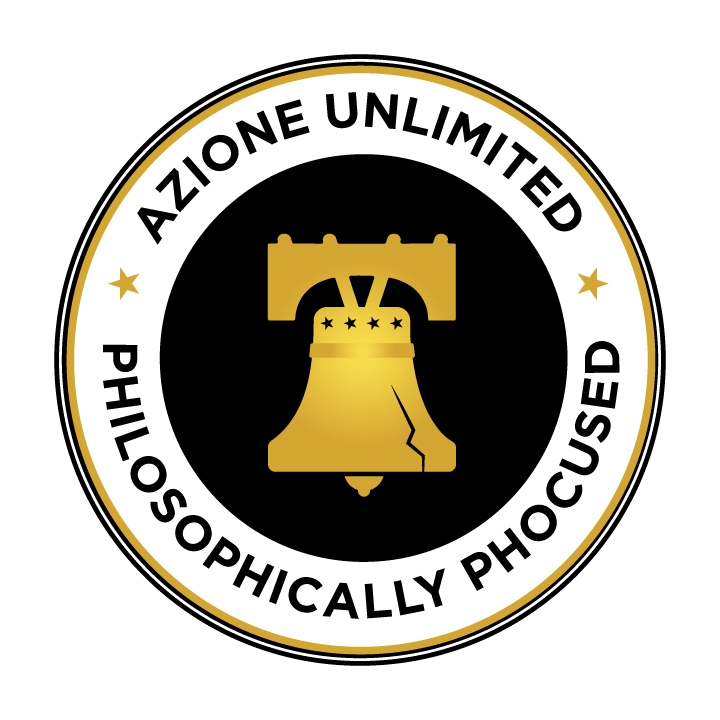 Buying group members express excitement for experience rooms, panel discussions, and after-hours networking events
Azione Unlimited
 gears up for its 'Philosophically Phocused in Philadelphia' Spring Conference announcing a leading roster of panelists, including Google Home, Sonos, and Josh.ai; engaging Experience Rooms; and extensive networking opportunities between the organization's "Perfect Partners."
Azione welcomes members to the Sheraton Society Hill in historic Philadelphia from April 23rd – 25th.  With an in-depth focus on business philosophies and new technologies such as voice control and artificial intelligence, over 250 attendees will have numerous opportunities to collect insights, share ideas and make connections to help increase profitability and achieve even greater success in 2018 and beyond.
Exploring Emerging Technologies in 'Experience Rooms'
The Spring Conference introduces Experience Rooms, interactive spaces providing immense opportunities to connect with Azione vendors and try out products, seeing and hearing features, performance, as well as technologies. Vendor members are working together to present 12 unique Experience Rooms, designed to educate and inspire, including representatives from new Azione partners Atlona, AudioQuest, James Loudspeaker, SmartCare, Lyngdorf Audio, Sonos and Google Home. Dealers will rotate to every room in groups of 12, providing deeper engagement and more meaningful supplier relationships.​
"The industry is shifting to an 'experience-first' philosophy, leveraging new and emerging technologies to showcase how today's products change the way we work, play, and live. Azione Experience Rooms reflect this philosophy, putting our vendors' products directly in the hands of those who integrate them, giving dealers actionable takeaways about specific brands and their offerings, along with the chance to connect with the manufacturers in a relevant setting," says Richard Glikes, President of Azione Unlimited, the audio-video industry's only education and buying group whose equal membership is comprised of custom installers, home technology professionals, and manufacturers.
Learning Opportunities on the Industry's Hottest Topics'
Jeremy Glowacki, NewBay Media Content Director and Residential Systems Editor, and Jason Knott, Senior Editor for Security Sales & Integration and CE Pro magazines, will moderate educational panel discussions, including: 
How Will Voice Recognition and Artificial Intelligence Change the Custom Install Business?
This panel brings together new vendor members Google Home and Sonos, along with Josh.ai for a discussion led by Knott. Daniel Clarkson, Business Development for Google Assistant, Andrew Vloyanetes, VP of sales for Sonos, and Alex Capecelatro, Josh.ai co-founder and CEO, will discuss what smart home integrators should know about the latest advancements that change the way we interact with technology—and how technology interacts with us.
How Architects, Interior Designers, and Lighting Designers Interface with the
​ Audio Video Integrator and Each Other​
Moderated by Glowacki and featuring Tim Lucci of Peter Zimmerman Architects; Rafael Novoa of Rafael Novoa Interior Design and Jennette Kollman lead lighting designer for Wolfers, this panel will focus on how these three key trades—architecture, interior design, and lighting design—interface with audio-video integrators and each other. 
Presentations and Workshops Explore Critical Business & Technology Topics
Dealer presentations and workshops, as well as small group meetings, provide Azione members a unique opportunity to learn from their peers to better understand, resolve, or prevent the more pressing challenges faced in the field today.  
Dealer presentations will tackle topics including:
·    Digital cinema and content for the high-end residential application
·    Showroom experience with your co-operative vendor base
·    Buying your real estate
Dealer workshops presented by industry experts will discuss:
·    Measuring and analyzing key performance indicators
·    Making the most of your marketing budget
·    Generating recurring monthly revenue
·    Successfully entering the lighting market
Vendors and dealers will meet over a variety of small group meeting discussions, such as:
·    How to sell performance
·    What's new in commercial and how to get involved
·    Creating the right vendor mix/matrix
·    How to grow from $1.5 to $4M
Discovering Philadelphia's History, Culture & Fun
Azione evening events are always designed with fun, relaxation, and connection in mind. On Monday, attendees will enjoy cocktails and dinner at The Olde Bar, Iron Chef Jose Garces' restaurant housed in Philadelphia's landmark Old Original Bookbinder's setting. Tuesday brings dinner and music at Philly's renowned World Café Live. AfroBear, a local soul-ternative rock band opens the evening; followed by main act Hack Monet, a band led by Dealer Member Luke Germain. A post-dinner Azione Jam Session is planned, in appreciation of our industry's many talented musicians
Taking place right in the heart of Philadelphia's Old Historic District, the conference is situated right in our nation's' most historic square mile, home to The Liberty Bell, Independence Hall, the new Museum of the American Revolution, the National Constitution Center and many more sites. Members will have free time to take a walking tour together or explore these iconic sites on their own.
"Philadelphia is city brimming with fascinating history and a vibrant culture," says Glikes. "We can't wait to welcome our members to an energized spring meeting full of education, networking, philosophical discussions, and activities, altogether offering much opportunity to instill deeper camaraderie."
About Azione Unlimited
Azione Unlimited, the education and buying group for integrators, is a consortium of like-minded custom installers, home technology professionals, and vendors. The organization helps its members achieve greater levels of prosperity, technical acumen, and sophistication in running their businesses and serving customers. Founded by industry veteran Richard Glikes and headquartered in Chester Springs, PA, the organization is celebrating its sixth year. In addition to two high-energy, information-packed conferences per year, Azione provides its members with a host of benefits, from product discounts to educational middle management meetings, and marketing tools. Learn more at AzioneUnlimited.com. Follow on social media: Twitter @AzioneUnlimited or Facebook.com/AzioneUnlimited.