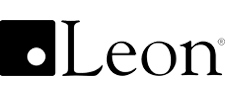 FOR IMMEDIATE RELEASE | Image Download
 Leon Demonstrates Unrivaled Creativity, New Ultra-Thin Speakers and Award-Winning Audiovisual Solutions at Integrated Systems Europe
Leon unveils high-performance, bespoke AV solutions for international residential and commercial markets at ISE 2017
Ann Arbor, MI and Amsterdam RAI, NL– February 1, 2017–Leon Speakers—leader in bespoke, high-performance audio and audiovisual solutions—will premiere several new products for international residential and commercial applications during Integrated Systems Europe 2017, February 7-10, in the Home Cinema Europe stand 1-P58. In addition to new products, Leon will also demonstrate several flagship models, each of which was developed to deliver high-performance sound coupled with varying degrees of customization to complement the décor and elevate the entertainment experience in any living space or venue.
"For Leon, ISE is not just a venue to showcase our products, it's an opportunity for our team to connect with commercial and residential integrators all over the world to demonstrate the sound, look, and feel that's possible. Our 2017 lineup has been completely re-engineered with new components and an ultra-thin design – it looks and sounds better than ever before," says Noah Kaplan, founder and president of Leon. "We're incredibly proud of what we've accomplished."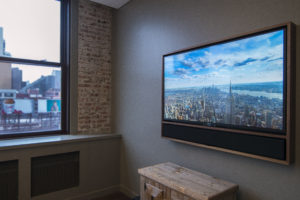 High-Performance Residential Solutions
Nowhere is the marriage of ultra-thin and high-performance more pronounced than in Leon's new UX Series, which makes its debut at ISE 2017. Presented at ISE as a complete system, this is Leon's thinnest, most powerful Living Space Theater solution to date. The ISE demo will feature a beautiful, custom-crafted Edge Media Frame in Zebrawood encasing a Sony TV, complete with a Leon Horizon Hz44UX soundbar. The system also showcases a custom in-wall option for Profile Sidemount Speakers, which are typically custom-built to exactly match the height and finish of any TV. Rounding out the system and filling out the bottom end is Leon's Aaros A10-UT Ultra-Thin Subwoofer in matching Zebrawood. Whether watching movies with breathtaking, cinema-like sound, or casually listening to music, the new UX series provides balanced sound throughout the home—in Leon's thinnest cabinet ever.
In addition to the UX Series premiere, Leon will demonstrate sound for outdoor areas with its Boundary Series Outdoor Speakers. The Boundary Outdoor series is handcrafted from solid aluminum and finished with a robust coating to deliver high-performance sound while withstanding the elements. These speakers will also be shown with a custom finish that creates the appearance of wood grains or solid rock.
ISE attendees can also see other residential Leon products at the stand, which combine to provide a wide range of installation choices—whether the application calls for on-wall, in-ceiling, or in-wall speakers and subwoofers. These products include the Horizon HzULTIMA Soundbar, the Axis AxV60 In-Ceiling Speaker, the Detail Ds44UX On-Wall Surround Speaker, the Vault vULTIMA In-Wall speaker, and the Aaros A3-IW In-Wall Subwoofer.
High-Performance Custom Commercial Solutions
Leon reinforces its commitment to the commercial market with the ISE introduction of its all-new Interactive FIT™ (patent pending), a groundbreaking audio and technology integration solution designed to store and conceal videoconferencing components within the housing of the soundbar. Configurable for any application, the Interactive FIT mounts directly to a display and acts as both an audio source and a compact storage space for devices such as small-form-factor videoconferencing cameras, webcams, mini PCs, small amplifiers, and baluns. Outfitted with a custom grill handcrafted to match the width of the display, Leon's new Interactive FIT provides seamless technology integration, while eliminating clutter from commercial AV systems.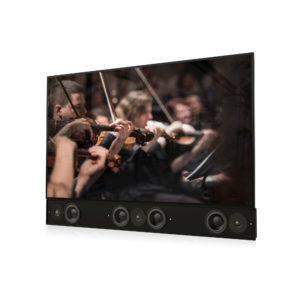 Leon will also show its award-winning Horizon™ Interactive HI500 soundbar, which is designed to house any PTZ camera and is custom-built to match the exact width of any display for higher impact systems. This top-performing, vocally optimized soundbar combines high-fidelity sound and high-definition video in one cabinet with custom-sized housings for camera hardware—a combo that allows the audio experience to be in perfect proximity to the video source to create an immersive videoconferencing system.
Please contact Katye (McGregor) Bennett, KMB Communications, 425.328.8640, [email protected], to schedule a Leon appointment or simply stop by the stand to see and hear Leon products in person.
About Leon Speakers
Leon Speakers is an American manufacturer of custom audio and audiovisual solutions that combine art with audio, design, and technology. Established in 1997, Leon's team of artists, designers, engineers, and craftsmen meticulously handcraft a full palette of custom speakers and media treatments that deliver Picture Perfect Sound® to any environment. Leon products are available exclusively through a global network of high-end audio/video dealers. Visit www.leonspeakers.com or call (888) 213-5015 to learn more.
Company Contacts:
Carolyn Ceccoli, Marketing Director
(734) 926-4092 | [email protected]
Danne Dzenawagis, Marketing & Communications Specialist
(734) 926-4088 | [email protected]
Press Contact:
Katye (McGregor) Bennett, KMB Communications
(425) 328-8640 | [email protected]