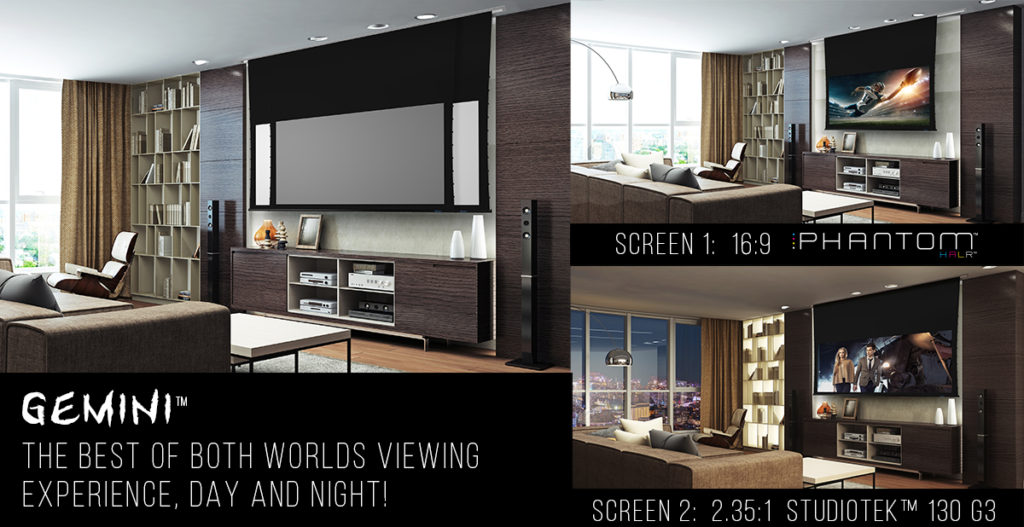 FOR IMMEDIATE RELEASE | DOWNLOAD IMAGES HERE
ISE 2018 Stand #1-F50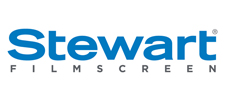 Stewart Filmscreen's New Lineup Offers Greater Versatility, Innovation, and Opportunity
Stewart's projection screen solutions deliver exceptional image integrity, high ambient light-rejection, and now also, impressive versatility through dual-roller options all taking center stage during ISE 2018
TORRANCE, CA (January 25, 2018) Stewart Filmscreen®—the only two-time Academy Award®-winning manufacturer of professional projection screens and projection screen materials for the audiovisual industry, will debut and demonstrate their newest innovations during ISE 2018. The Stewart team, along with their international partners, will be showcasing what's possible with large-format and right-sized projection screen solutions in stand #1-F50 at the RAI Amsterdam.
During ISE 2018, the company will showcase innovative solutions that demonstrate Stewart's unyielding commitment to meeting the ever-increasing demands of the burgeoning AV marketplace by featuring a contemporary, yet comprehensive approach to screen design. New products such as the dual-roller Gemini™ ElectriScreen, the newly enhanced Balόn™ Borderless, and the highly demanded Cascade™ models will make their international debut, while Phantom HALR returns to show attendees what's possible with two-piece projection in commercial and residential environments.
Gemini Dual-Roller ElectriScreen Offers the Best Image in Any Environment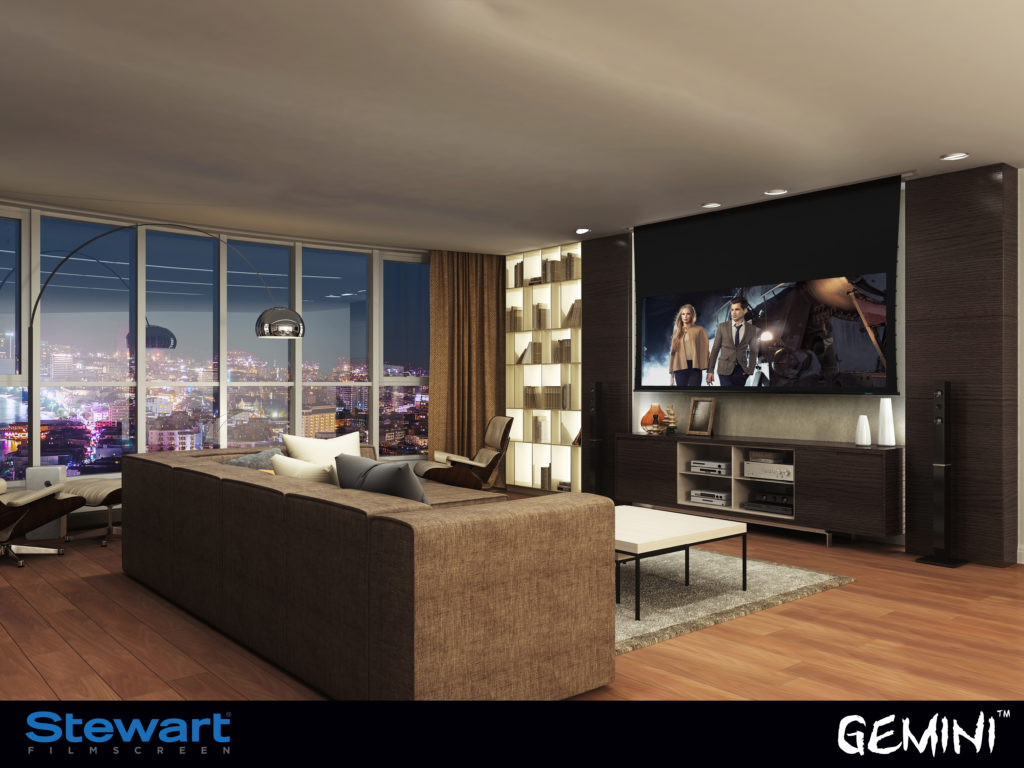 Gemini™ is a dual roller system, allowing viewers to choose the best screen material for their unique application, bringing professional quality imagery to any environment. Customers enjoy the best of both worlds: they can call every shot on game day with images so bright they'll feel like they're at the stadium, or appreciate incredible depth of detail, nestled in the dark during family movie night. Day or night, from sports to movies, Gemini provides an exceptional viewing experience. Outfitted with Stewart Filmscreen's best in class screen materials including Phantom HALR and StudioTek, and paired with a Barco Loki CinemaScope projector, stop by stand #1-F50 to witness this amazing, new screen for yourself.
"Go Where You Wanna Go," With Stewart's New Balόn Borderless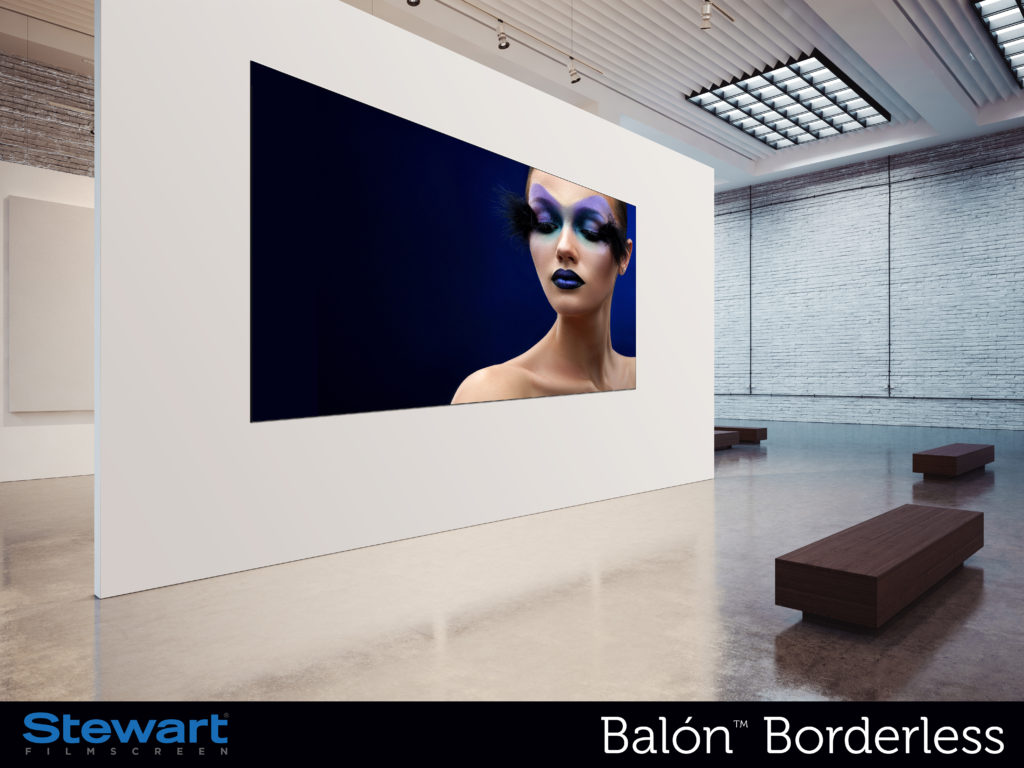 ISE 2018 marks the international debut of Stewart's sophisticated Balόn™ Borderless, a new fixed-frame projection screen system that provides a contemporary "floating image" appearance. Balón Borderless now also includes a LED Light Kit that provides integrators the option of attaching LED lights to the metal extrusion for backlighting and enhanced room ambiance. A unique beveled frame structure allows the screen material to seamlessly wrap around the frame and snap smoothly into place. Balόn Borderless utilizes Stewart Filmscreen's EZ-Mount Bracket System to streamline installation and ensure a consistently level image. Flexible mounting options include both, EZ Mount and Telescoping Wall Mounts, adding to Balón's unique versatility. At only 0.97-inch (25 mm) thick, or 1.10 inches (28 mm) thick -if back bracing is required – and with a completely smooth side profile (no puckering or scalloping) the borderless design focuses the audience's attention on the high fidelity image presented on the screen's surface for a more immersive entertainment experience. Available with most of Stewart Filmscreen's application driven materials, including proprietary acoustically transparent options, Balόn Borderless helps integrators and consultants tailor their customer's projection screen experience to best suit the needs of the user, application, and environment.
"Stewart Filmscreen has led the projection screen category for more than 70 years, largely due to the fact that we can offer commercial and residential solutions that provide significantly better results by uniquely matching the screen to the projector and the intended environment," says Shannon Townley, President and CEO of Stewart Filmscreen. "For example, Gemini gives viewers a truly cinematic viewing experience using light-rejecting Phantom HALR material for use when the lights are on, and a reference-quality StudioTek option when the room is darkened. We've delivered a flexible, functional, and superior solution to meet the practical needs of our customers. Meanwhile, our newly enhanced Balόn Borderless screen produces a contemporary floating image effect, offering both high performance and high style projection in any environment."
Cascade ElectriScreen Combines Elegance and Image Fidelity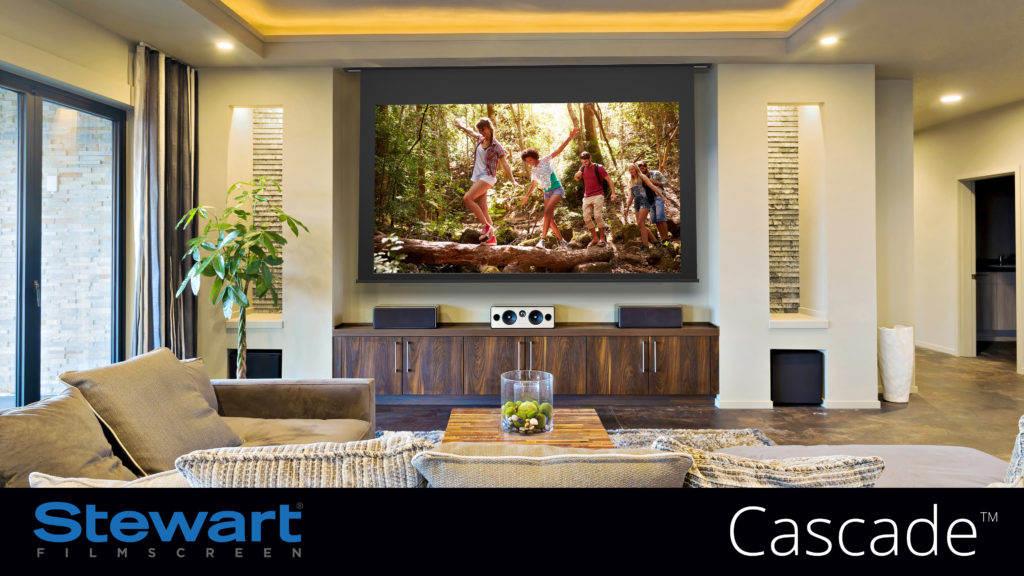 Illustrative of Stewart Filmscreen's contemporary new case styling and other product line improvements, the new Cascade™ large ElectriScreen system is elegantly engineered to fit in tight spaces and areas where access or ceiling height is a challenge. Installers will enjoy Cascade's ease of installation, while customers will love the clean, contemporary look.
Phantom HALR Crushes Multi-Directional Ambient Light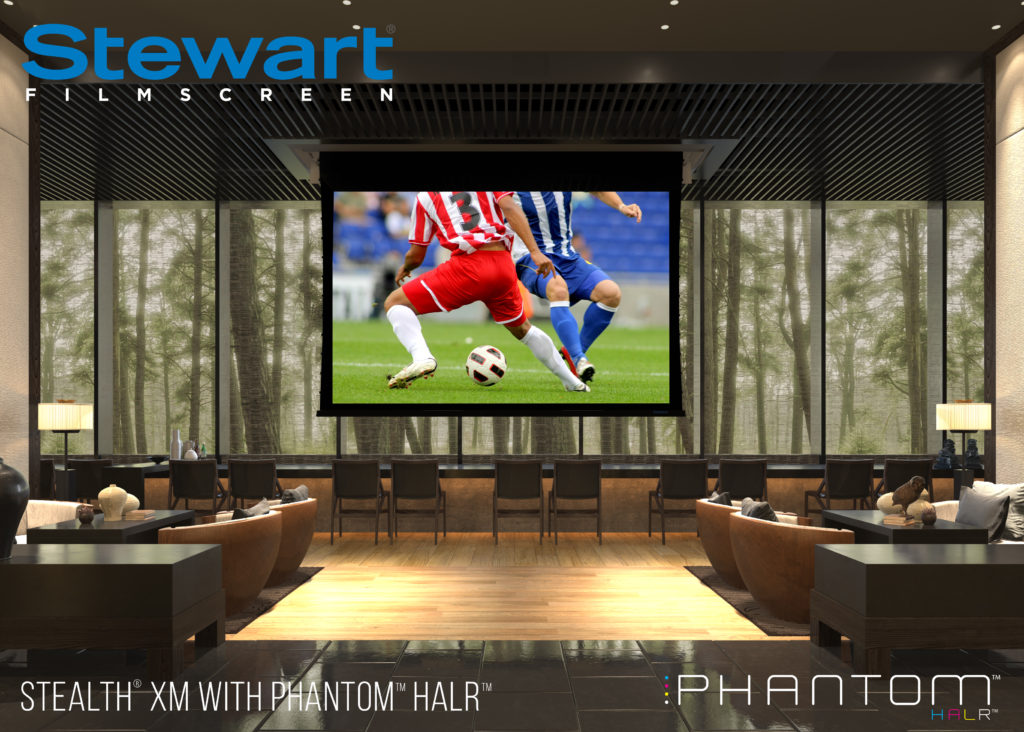 Phantom™ HALR™ is a high ambient light rejection screen material, which represents the culmination of decades of engineering expertise and a precise delivery of what the marketplace now demands. This highly differentiated 1.0 gain flexible front projection screen material leads the category in both feature and benefits. Phantom HALR can be rolled for motorized ElectriScreen configurations, and can also be perforated for acoustic transparency applications using Stewart Filmscreen's exclusive Cinemaperf or Microperf X2 THX Ultra options. Phantom HALR is also available in sizes up to 12 by 27.4 meters, delivering the highest resolution possible, thanks to Stewart's proprietary chemical composition and vertical integration methodologies. Proven to outperform in real world applications where light comes at the screen from all angles, Phantom HALR combats multi-directional light with a scientifically proven approach that ensures the audience gets the best image uniformity and integrity in the brightest of environments. Phantom HALR also features the widest viewing cone and best off-axis viewing of any screen in the category.
About Stewart Filmscreen®
Stewart Filmscreen Corporation is the premier manufacturer of professional projection screens since 1947. Headquartered in Torrance, California, with additional manufacturing facilities in Ohio and Singapore, Stewart Filmscreen is the preferred choice for major movie studios, discerning integrators and consultants, architects, and audio video enthusiasts, alike. With unparalleled ISO 9001:2015 manufacturing capabilities and unrivaled image fidelity, two-time Academy Award®-winning Stewart Filmscreen produces the most optically immaculate projection screens for the most demanding customers in the world. Utilizing proprietary material science, innovative manufacturing methods, along with a solutions-driven design team, Stewart can custom engineer a projection screen solution to meet nearly every need.
Simply put, if a screen can be imagined, Stewart Filmscreen can deliver it. Imagine it. Done.
Stewart Filmscreen Media Contact
For interviews, reviews, or media tours, please contact Katye (McGregor) Bennett of KMB Communications, Inc. by phoning (425) 328-8640 or emailing [email protected]
All products, product names, trademarks and registrations mentioned are the property of their respective owners, all rights reserved.