Donation of 2011 BMW 335i provides college prep students at East Valley Institute of Technology with hands-on training as future mechanics.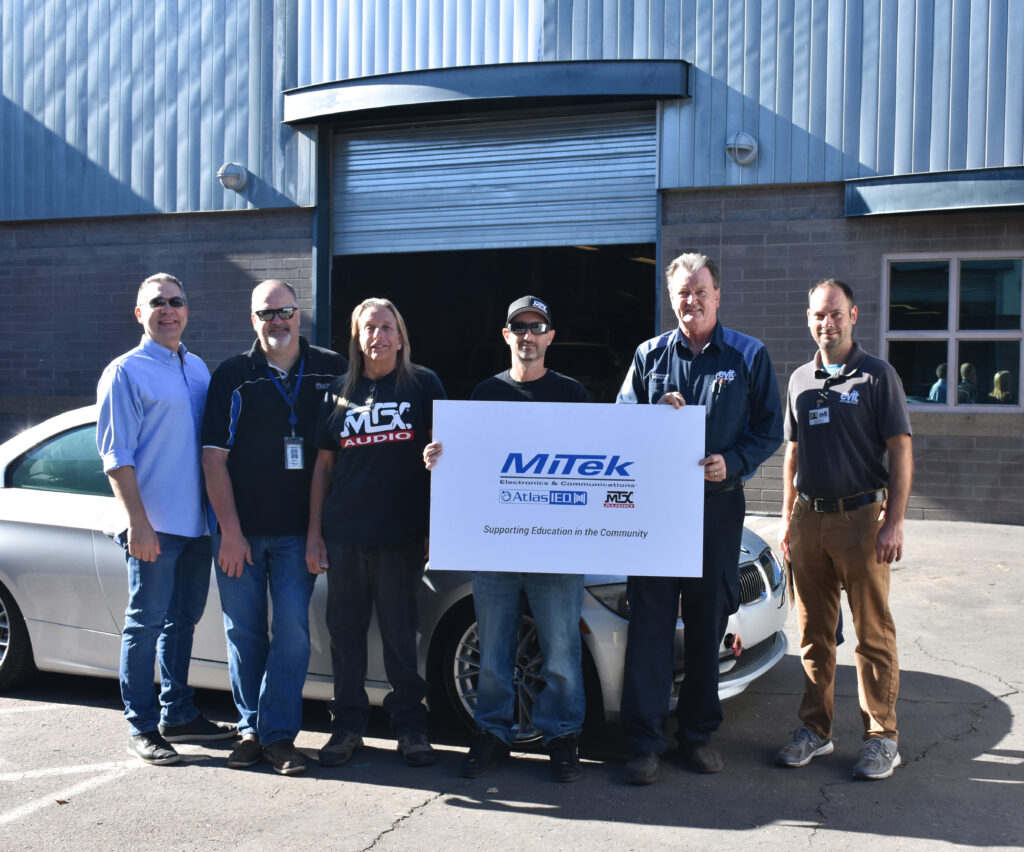 PHOENIX, AZ – (November 30, 2021) – AtlasIED supports educational facilities with its advanced mass communications, voice lift, and life safety technologies. As a leading manufacturer of a broad range of commercial audio products and systems engineered and designed to reduce loss of life during tragic events, facilitate efficient communications, and leverage on- and off-premise learning, AtlasIED is committed to creating safer, more productive educational environments. The global manufacturer demonstrates this mission not only through technology but its philanthropic efforts. Recently, AtlasIED along with sister company MTX Audio donated a 2011 BMW® 335i to the automotive mechanic class at Phoenix-based East Valley Institute of Technology. The vehicle will be used for hands-on instruction in engine and turbocharger service, maintenance, and repair.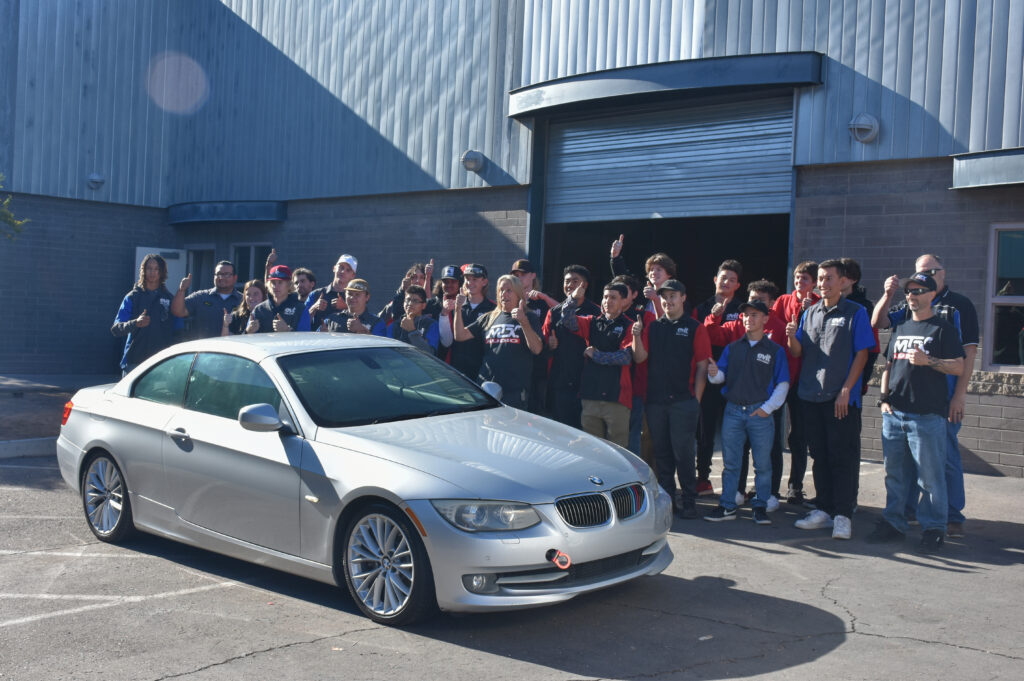 "AtlasIED recognizes that while technology is a critical component to effective, safe learning environments, there are other ways to help students thrive and prosper. Our recent donation of a BMW automobile to the East Valley Institute of Technology reflects this belief, and we couldn't be happier to help facilitate valuable hands-on education for future automotive mechanics," says AtlasIED president, John Ivey. "Creating meaningful educational opportunities for students is just another way AtlasIED strives to give back to its community."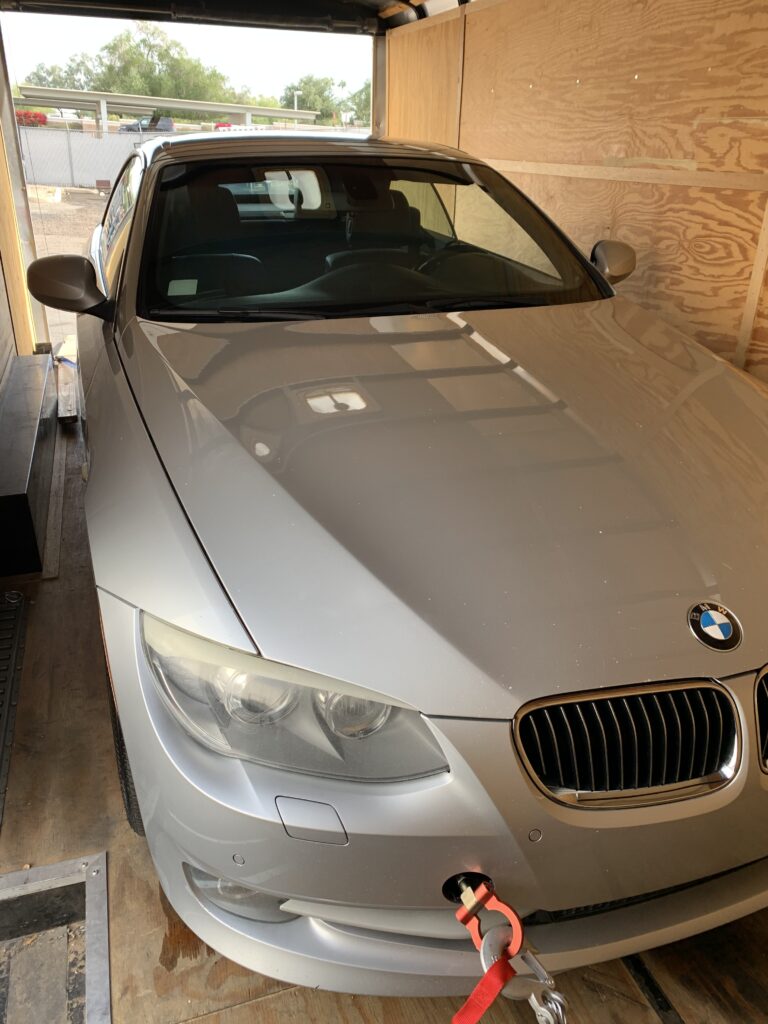 For more information about AtlasIED please visit www.atlasied.com, and follow the company on Facebook, Twitter, Instagram, and LinkedIn. 
About AtlasIED
AtlasIED has been a recognized leader in the pro-audio industry for over 85 years, developing innovative audio solutions for a wide variety of commercial environments. The company's diverse, comprehensive, and ever-evolving solutions cater to the high-quality audio and communication technology needs of markets globally, including transportation, healthcare, corporate, industrial, government, hospitality, education, and house of worship. Technologically advanced, expertly engineered, and highly marketable, AtlasIED's products and systems deliver mass communication, high intelligibility announcements, IP-based visual and audio communications, distributed audio, background music, paging, and sound masking solutions to commercial projects of every size and scope, including those which are mission-critical. Family-owned, the company's nine locations and a well-established network of experienced manufacturer representatives and distributors throughout the world ensure exceptional customer support and service to drive continued growth and advancement of the commercial audio industry. 
For more information, please visit www.atlasied.com or contact us at [email protected].
BMW is not partnered with the entity donating the used vehicle. All products, product names, trademarks, and registrations mentioned are the property of their respective owners, all rights reserved.
AtlasIED Media Contacts
Gina M. Sansivero, AtlasIED, (516) 901-8542, [email protected]
Katye (McGregor) Bennett, KMB Communications, (425) 328-8640, [email protected]