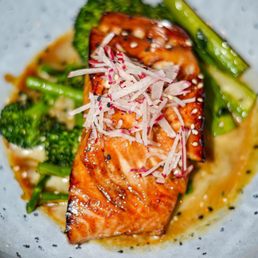 Where to go for great food in Downtown Denver, CO
By Katye McGregor Bennett, KMB Communications
At KMB Communications, we not only strive to serve our clients platters full of published stories, articles, quotable commentary, and other delectable media-related opportunities, but we also endeavor to identify the best spots to eat, drink, and enjoy time with peers during tradeshows. Why? Because, in our mind, what happens at the show is as important as what happens afterward at dinner, over drinks, during breakfast meetings, or chance encounters. That's when conversations unfold, business is built, and friendships are often made. Over the years we've been honored to be at the table, to share the stories of our industry, and bring some levity to things while we're at it. 
Our Tradeshow Foodie Blogs are here for you, sourced from your peers, and should provide some great options. But we're always looking for more, so please share your faves and send pics, too. CEDIA Expo will be in Denver for a long time, and we'll all need new spots to try!
Here are this year's hotspots to try while in Denver, CO for CEDIA Expo.
Barrie McCorkle, Director of Supplier Programs, D-Tools Inc.
If you know Barrie, you know he's one of our industry's most relied-upon providers of food recommendations and reviews. Here's his rundown on Denver hotspots.
Dennis Erskine, The Erskine Group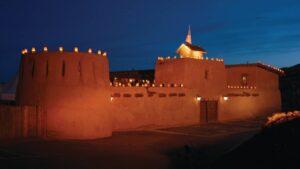 "Taking the naïve to the Fort is excellent. Order the Rocky Mountain Oysters but don't tell your guests what it really is.
It's a bit disappointing they don't seem to have Rattlesnake strips in Cocktail Sauce but offers a great atmosphere. Don't leave without more than one desert (now you know why I love this guy!).
If you want to do the Buckhorn, good idea to make those reservations ASAP. The Buckhorn has the rattlesnake appetizer to join in with the Alligator and RMO. The Hot Dutch Apple pie A la mode with cinnamon rum sauce … don't tell anyone about it or they'll run out. Followed by Sorbet."   
Vijita U.G., Director of Customer Experience, NuTech Group, and founder of #AVFoodies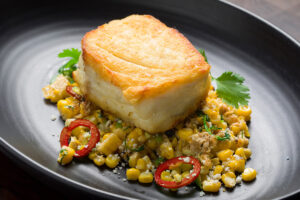 Vijita visited Water Grill on Monday here's her *very recent* foodie review!
"Water Grill is originally from Los Angeles and has a Denver location off Market and 17th Street. It is a fantastic dining experience for any seafood lover of crab, fish, clams, oysters, shrimp, and more. The staff is friendly and attentive with a great knowledge of the menu. Also, a bonus is how easy it is to make a reservation with Open Table. 
My starter was a sourdough bread with flaky sea salt butter. I can't say no to a well-buttered roll and I paired two appetizers to create a main course and finished with a dessert. 
New England Clam chowder with applewood smoked bacon – A Signature dish that everyone should try once. 

Wild Spanish octopus | charcoal grilled with fingerling potatoes, niçoise olives, roasted tomatoes, lemon and olive oil – Perfect dish for summer flavors. 

Peanut butter and salted caramel ice cream made in house – A sweet treat to finish off the night. 
Overall, it was worth it to fully indulge in the seafood offerings and treat myself to a quiet evening before the start of CEDIA. 
Runner-up: Breakfast at Syrup Downtown off Curtis and 18th. The army of people waiting to be seated let you know that this was a great spot featuring dishes like The Kitchen Sink, Crack Bacon, and Beignets. The only con is no reservations, it is first come, first serve. 
I went with a basic "Eggs Your Way" with two eggs any style, choice of meat, choice of bread, and smashed tater tots. The smashed tater tots stood out as unique since it is usually hash browns served for breakfast. Enjoy a cup of coffee or upgrade to a vanilla latte if you prefer something more out of your caffeinated beverage. If you fancy a breakfast spot off the beaten path, then this is your place."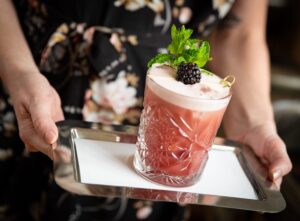 Karen Mitchell, writer, Residential Systems magazine, and Denver local
"For drinks and small plates, and dinner, go to the Cooper Lounge on the upper floor at Union Station. You absolutely need reservations. Very fun. Highly recommend the negronis and shrimp cocktails!"
Alex Capecelatro, founder, Josh.ai
Jana Donohoe, Interior Designer, Jana Donohoe Designs — Who will be attending CEDIA Expo on Thursday along with the Day of Discovery event taking place that day, made possible by our friends at Technology Designer magazine.
David Hiltner, Director Red Lodge Clay Center, self-proclaimed Foodie and dear friend of Katye's.
"Bekon…that is all you will need to know." 
Sadly, I tried to get a reservation, but they were booked very far out. Good to know for next year!
So, there you go, friends. While not a complete list by any means, this will get you pointed in the right direction. Share your finds and we'll feature them next time!
Cheers to a great show!
A published version of this article can be found here: https://lavnch.com/lavnchcode/denver-dining-hotspots-for-commercial-integrator-expo-attendees/