How content marketing can help elevate and amplify a company's message
KMB Communications is proud to announce that we are now the public relations and strategic communications firm of choice for Chappaqua, NY-based custom integrator, Multimedia Resource Group.
While we have typically focused our sights on manufacturer partnerships, based on KMB Communications' expertise and industry connections in the custom integration trades it makes sense to expand our efforts to serve integrators in a B-to-C (or B-to-B for commercial integrators) capacity, assisting with trade and mainstream publicity, content marketing, and other strategic communications efforts.
The Story of … A Story
Our relationship with Multimedia Resource Group is a pretty cool story that emphasizes the power of relationships, cross-promotion, and creative collaboration between manufacturers and their dealers.
It started when David Kepke of M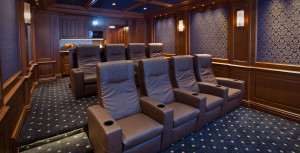 ultimedia Resource Group mentioned a recent installation his team had completed utilizing a Torus Power product to Kevin Main during CEDIA. Kevin mentioned the installation to our chief strategist, Katye (McGregor) Bennett, and within 60 days KMB was able to get the story published in Electronic House magazine. The eye-catching project won a Home Builders International (HOBI) award and utilized a Torus Power RM-20 isolation transformer as a source of clean power for the Atmos 3D Surround Sound system and other key audio video, lighting and control products.
The integrator, noticing KMB's social media promotion of his project and the award, approached us to help him elevate and amplify his outreach efforts – which had become more than just a source of "bragging rights" for the integrator, and were driving traffic to his website and generating leads.
Since then, the Greenwich home theater project has been the source of blog posts, social media collateral, additional industry contest entries and more…
Shh… here's the secret marketing strategists don't want you to know…
There's always another angle to any story.
Every audio visual installation project is made up of many stories waiting to be revealed. You've heard the phrase "two sides to every story." Spoiler alert: There are way more than just two sides!
50 Writers, 50 Stories
If you give 50 different AV journalists, podcasters or publicists the same hypothetical photos, scope of work, and equipment list, you will get 50 different stories. Each will focus on different aspects, different unique selling propositions, even different equipment. Every person sees a different "wow factor," and each project has multiple focal points depending on the writer's background, interests, and knowledge.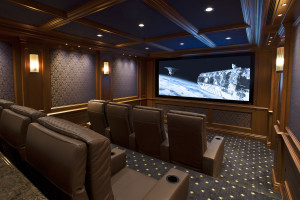 And then (here's where it gets really cool) the reader brings their own background, interests, and knowledge to the story to create their own perceptions. They might tweet out this hypothetical story focusing on an aspect the writer or integrator brushed over. It's a different story to every reader. (We say hypothetical because clearly, while the Multimedia Resource Group project got a lot of publicity… it wasn't quite 50 stories!)
Consistent Messaging
As publicists here at KMB Communications, it's our job to write any piece in such a way that whatever the reader takes away from the story is in line with our clients' messaging – that they are reading the story you – our client — want them to see. It's our job to minimize that discrepancy between the readers' perceptions and the actual words and photos on the page.
That's just one reason content marketing shouldn't be left to just anyone. Content marketing – that is, using written, photographic or video content to elevate and amplify your brand's story – should be one part of a comprehensive marketing strategy that builds visibility for your brand with consistent messaging.
Journalism and Content Marketing
Content marketing won't replace traditional journalism because it is the journalist's unique perspective that adds a different flavor to the piece, amplifies the story's visibility and gives it even greater legitimacy. It's one thing for the integrator or their PR firm to say a story is cool. It's another when an individual journalist validates that by devoting bandwidth – real and figurative — to the project.
However, as much as a PR firm will do its best to ensure consistent messaging we, nor are clients, are in complete control over trade publications and websites.
Content marketing, o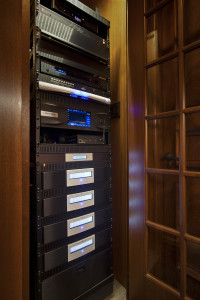 n the other hand, puts the client and the strategist in complete control. That's the attraction. Control your story and deliver your message with pinpoint accuracy… over and over again.
Happy Together
A good strategic communications plan should include a blend of traditional PR outreach, content marketing, and social media – all based on a long-term plan that includes Key Performance Indicators (KPIs) and ways to measure success.
For integrators and other end-user-facing clients KPI's are relatively easy – are prospects asking for bids? On the manufacturing side, because so many variables are at play, it's more difficult to measure success. KMB Communications has developed the right processes to measure and report success to clients on either side of that fence.
Are you ready to take your strategic communications to the next level? We bet there are at least 50 ways we can help.