Our crowd-sourced guide to the best eats in Sin City for InfoComm 2022 and beyond.
I don't know about you, but InfoComm 2022 will be the first time we've been in Las Vegas since the pandemic hit over two years ago. Since then, lots has changed—and some things never do—on the Vegas food scene! We recommend you make your reservations and check that your favorite places are still open! 
Here is a good place to start. We polled #AVfoodies—including AV and some of our design industry peeps—for their fave spots in the city for eats, treats, meets, and greets, and here's what you all had to say.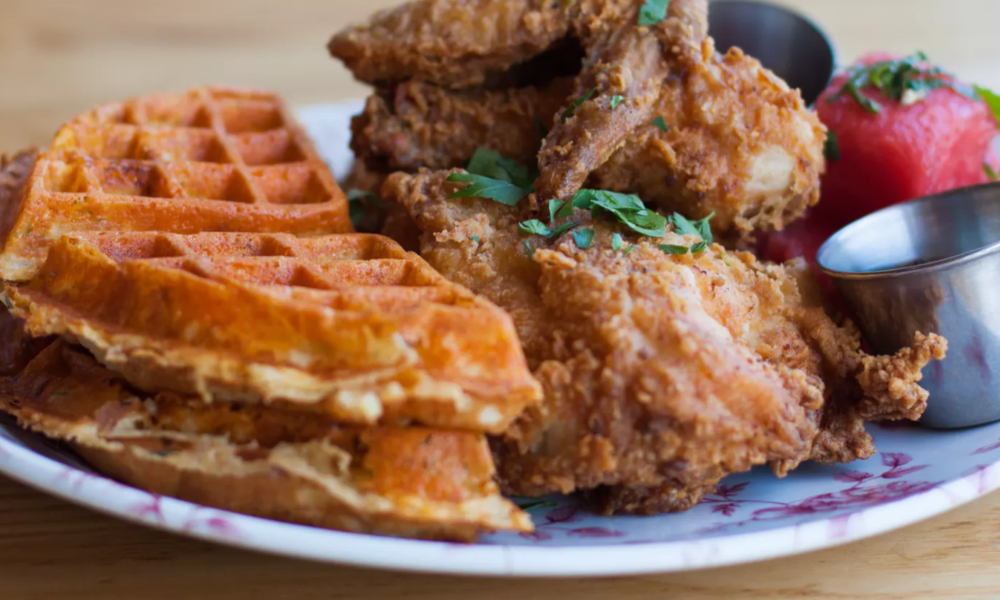 Yard Bird—Justin Watts, Apple
Justin recommends going to Yard Bird for the Old Fashioned, Deviled Eggs, Chicken and Waffles with Watermelon, and their amazing Bourbon selection!
Bouchon and Sushi Samba—Royal Spragg, Hewlett Packard
"Sushi Samba is always fun. And Bouchon is one of the best meals I've had." Royal recommends the Roasted Chicken and Salmon Rillette at Bouchon.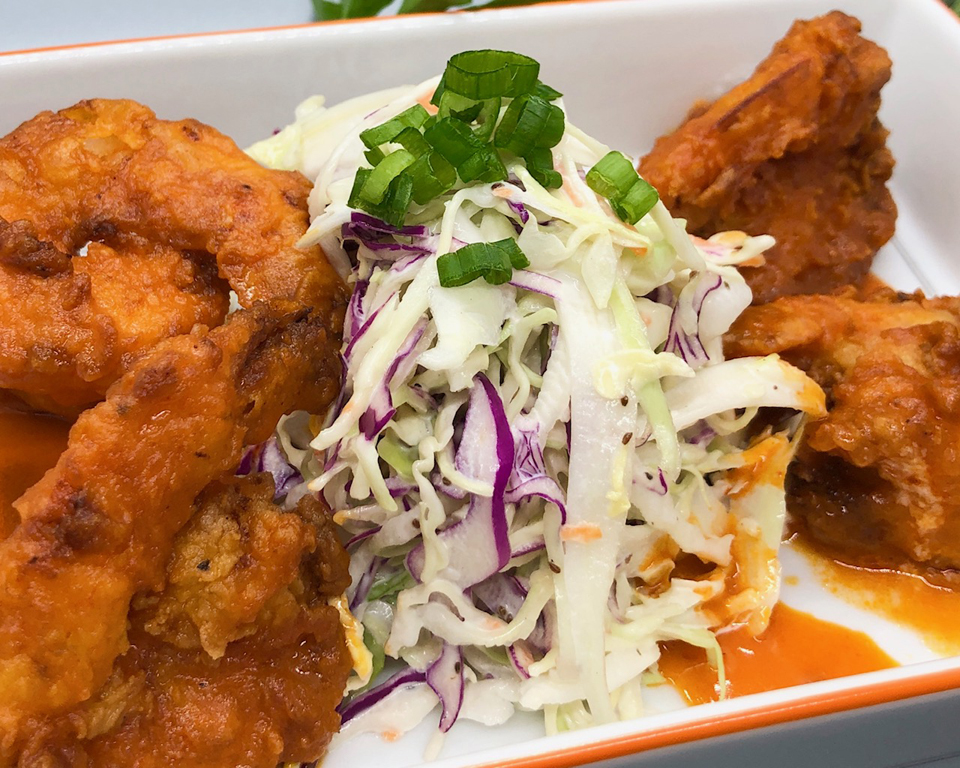 Table 34 (Off the Strip)—Micah Sheveloff, WIRC Media
Micah recommends the duck and says the "owner is super nice!"
Tacos El Gordo—Anna Gibson, AKG Design Studio
"Yes lines. Yes worth it!"
Lupo in Mandalay Bay—Maryellen Oswald, Studio Décor 
"They have the best Limoncello Mules—the best drink of the summer and the food is good too."
Lotus of Siam—Rick Komendera, SurgeX
"I rarely make a trip to Vegas without hitting up Lotus of Siam. Some of the best Thai food around."
Note: The Sahara location is temporarily closed but the Flamingo location is open, according to the website. 
THE Steak House at Circus Circus—Peter Radsliff, Speck
"Best steak is in the worst casino."
"I was in Las Vegas two weeks ago for the first time since 2018. I had an omakase dinner at Zuma (Japanese/sushi) and it was spectacular."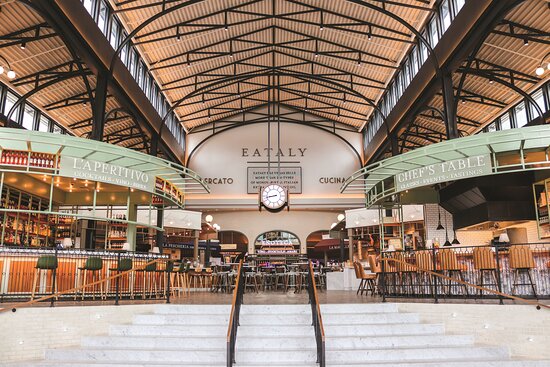 Eataly—Tristan Gary, Tristan Gary Designs
Tristan loves this upscale Italian food hall "because it's great food, options for everyone to choose from and sometimes they have wine tastings!! And no joke….the security guard is very close to completing his sommelier, so if a gentleman in his mid-late 60s gives you a recommendation, get it!" 
Edge Steakhouse at the Westgate—Marisa DiSano, Delta Realty Group
"Amazing service and ambiance. I got the seafood tower, carpaccio, and the lobster and filet, and their bread was so good! One of the best meals I have ever had!"
Rich Ventura, Sony Electronics Professional Solutions Americas
"Always Herbs and Rye for steak. Firefly for Tapas. MR CHOW for Chinese. And you can't ever go wrong with Piero's for Italian. The osso buco is insanely good."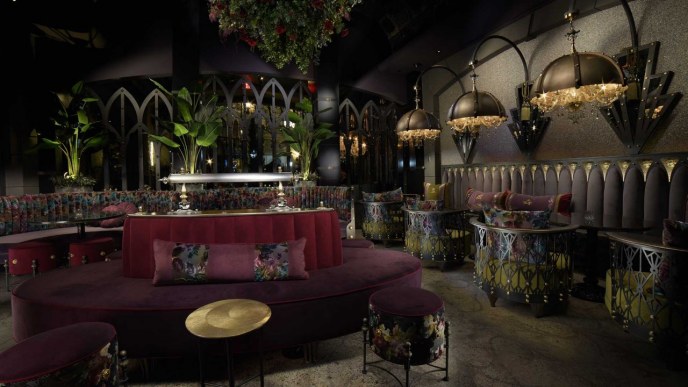 Krissy Rushing, Krushing Content
"Tacos Y Tacos is way off the strip in Hendersonville, and is nothing fancy, but the best tacos al pastor I've ever had in my life! I'm also dying to experience the goth-vibe at Vanderpump à Paris, which is supposed to be like a rainy day in the city. Some of the food even comes to the table, weirdly, in a bird cage!" 
Jack-in-the-Box, David Silkin, Digital Sales Group Metro
"Jack-in-the-box just south of Mandalay Bay. Two tacos for a buck and a half. Open 24/7 and you don't have to tip the maître d' to get a good table." 
Jayson Savage, Sony Electronics
"I like the downtown spots: Le Thai and Carson Kitchen (pictured). Le Thai has a short rib fried rice that is pretty tough to beat. C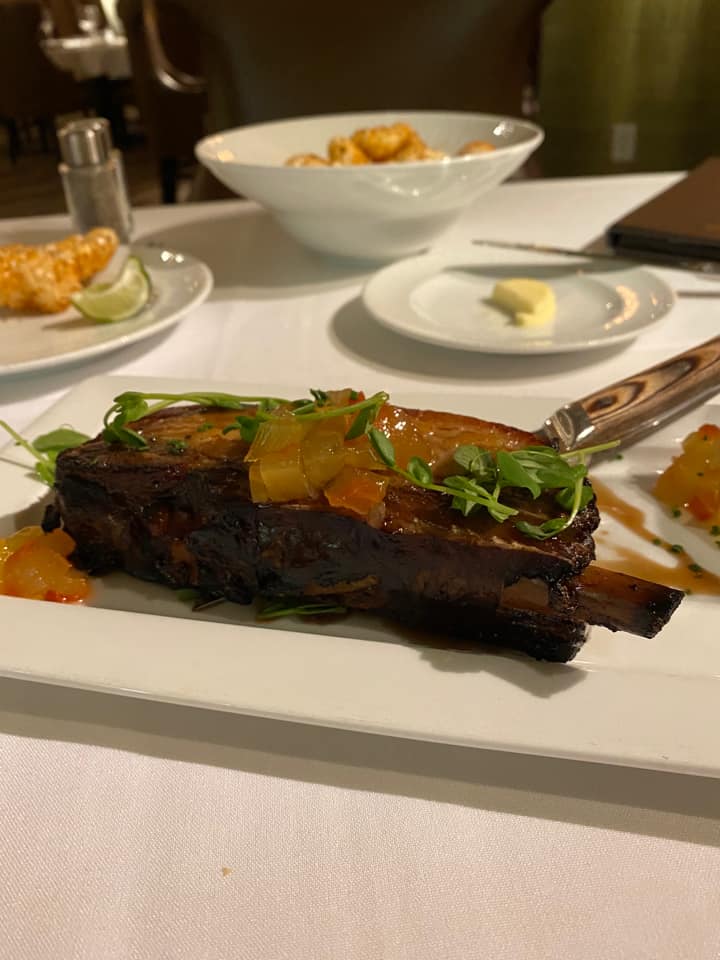 arson Kitchen has a solid mix. I really like the chicharron with smoked honey. Bars? I'm going Frankie's Tiki Room, Velveteen Rabbit, Herbs and Rye, or Downtown Cocktail Room. All legit spots!"
Delmonico Steakhouse (Venetian), Jesse Silva, The ProView Audio Video Experience
"My favorite place with amazing service. Make a reservation and be sure to try your steak "Au Poivre." The Caeser Salad is amazing and made fresh tableside. Oh and do yourself and anyone having dinner with you a huge favor and try the Bone-In Bacon!!!" (Shown to the right.) 
Katye's Picks
"Piero's, recommended by Rich Ventura above, is also one of my favorite spots and is right across the street from the Convention Center. It's been there forever so it has a very cool history (think mobsters, celebrities, general intrigue). We are headed here for martinis with Alison Maxson of PPDS. It's a ritual of hers and we're excited to clink glasses!"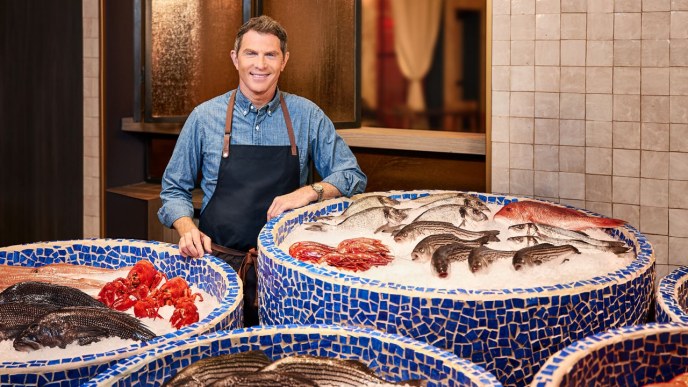 "Heather Sidorowicz (Southtown Audio Video), her husband Bryan, my husband John, and I are eating at Amalfi at Caesar's Palace before seeing Sting on Friday night. He's been on my bucket list to see. We tried to go when his residency there was first announced, but then COVID hit and that was put on hold. Excited to see him live finally, and in a venue like Caesar's. About Amalfi? Never been but we hear it's fabulous."
"For our Thai food fix we're going to check out Lemongrass at ARIA. We're hitting it up on Monday night with our friend Rodrigo Torres Guzman, who we met in Amsterdam at the Marriott where we stayed and where he worked in the restaurant during the time ISE was in Amsterdam. Rodrigo is now in the AV biz with a company called Visual Productions (booth W657 in case anyone wants to go check 'em out. Tell him Katye sent you!)."
Use the hashtag #AVFoodies on social and join the conversation or email katye@kmbcomm.com to add your two cents to this blog.