Is it time
to give your
PR and marketing
strategy a lift?
---
KMB Communications is a strategic communications, copywriting, content creation, and social media marketing firm. We are a hybrid of sorts. We're passionate about the prosperity of our partners and help foster success through creativity, collaboration, and diligent perseverance.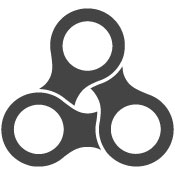 Serving the consumer, custom installation, commercial and pro AV markets for more than 20+ years, the KMB team has a knack for clear, concise, and creative copywriting, an eye for opportunity, and unmatched enthusiasm for our clients. This passion is strategically delivered day-in, day-out, by a team of professionals dedicated to delivering unmatched results.
KMB clients vary from historic companies with more than half a century of success to aggressive, leading-edge startups, and our service goes beyond the traditional PR and marketing models. We take a dynamic, comprehensive approach, aimed at stirring interaction, bringing about conversation, and creating genuine dialogue. We're not just creating a buzz. We're breaking through the noise and breaking brands into new markets. We do this through constant research and by leveraging our vast network within the industry; tapping personal relationships with publishers, editors, and trendsetters to be sure our clients' messages are not just delivered, but well received. At KMB, our partnerships are yours, and your success is our #1 priority.
Collaborate. Communicate. Celebrate.