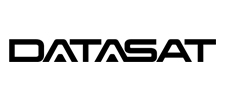 FOR IMMEDIATE RELEASE
CEDIA Best New Product Award Finalist Datasat Sets Sights on Europe and Delivering an Exceptional Experience at ISE 2017

Datasat RS20i cinema-grade processors deliver an exceptional audio-visual experience around the globe
 Simi Valley, CA (October 12, 2016) — Datasat Digital Entertainment®, the world leader in audio solutions for home cinema, recently celebrated its continuing success in the U.S. and global custom installation market during a prominent demonstration during CEDIA 2016, held last month at the Kay Bailey Hutchinson Convention Center in Dallas, Texas.
The CEDIA Best New Product Award Finalist Datasat RS20i digital audio processor, now supporting DIRAC® live, Dolby Atmos®, and Auro® 3D object-based surround sound platforms, garnered universal media attention at a well-attended press conference on Thursday morning of the show. Press attendees from both the U.S. and EMEA trade media were treated to a demo of the company's flagship processor, witnessing the immersive audio experience Datasat processing can achieve within any environment, from two-channel listening rooms to family rooms and luxury private cinemas.
The CEDIA event afforded Datasat the opportunity to meet with dealers across the U.S. in the custom install channel and present the company's newest products and services—including a new line of amplifiers and Datasat's calibration and tuning services provided by top, Academy Award-winning Datasat engineers—in an electrifying and inspiring setting.
"If you're an integrator in the professional AV/Theater arena, you already know, and have known the best audio processor since 1991 (but read-on). If high-end home theaters are more your specialty, and you have not heard, Datasat's your new best friend. No matter what audio format your client may end up choosing to experience, 5.1 Surround, 7.1, Dolby Atmos, DTS: X, Auro-3D, etc. Datasat can handle them all with the grace and ease of an eight-armed air traffic controller who only needs half to do the job accurately," notes attendee, integrator, influencer, and writer Johnny Mota.
As part of a luxury home theater demo designed by custom installation firm CDGI and featuring a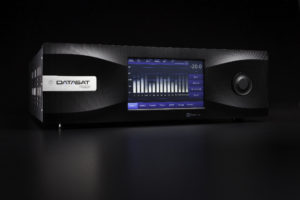 number of top brands, Datasat's RS20i showcased the difference the right DSP solution makes to create an immersive experience, presenting well-loved movies in a way CEDIA attendees said they had never heard before.
"CEDIA 2016 was a phenomenal success in ways we had never even imagined," says Datasat Senior Vice President of Sales, Worldwide, Steven Evanitsky. "We're honored beyond belief to have been recognized as a CEDIA Best New Product Finalist. We were also thrilled for the chance to meet with so many Datasat dealers and other home technology professionals seeking to learn more about our offerings in the custom install channel."
The Datasat Team Turns Its Ears Toward ISE 2017 and the International Market

With a highly successful 2016 regional product showcase and tradeshow season behind it, that helped with the addition of many new dealers and partners to the Datasat roster, the company is already fully immersed in planning for the first of the 2017 trade shows, Integrated Systems Europe, to be held at the RAI Amsterdam Exhibition Centre in the Netherlands from February 7 – 10, 2017. Plans will be revealed as the show nears, but attendees can expect more immersive Datasat-driven demonstrations at trade events around the globe in 2017 and beyond.
"As much success as we enjoyed at CEDIA," says Evanitsky, "there's no time to revel in it. We've already got our sights set on ISE 2017, where we look forward to the chance to introduce our flagship RS20i processor with a host of new features and capabilities, our newly-enhanced mid-level LS10, and our line of amplifiers to the European and worldwide custom installation communities."
For reviews, interviews, editorial appointments, or media tours during events, please contact Katye (McGregor) Bennett of KMB Communications, Inc. by phoning (425) 328-8640 or emailing [email protected].
Why is this Important? Academy Award winning Datasat, world leader in audio solutions, makes an impact at CEDIA 2016, emphasizing its dedication to the custom install market and continued growth. On the heels of a successful show, where the flagship RS20i digital audio processor was recognized as a CEDIA Best New Product Finalist and a well-attended press conference drew domestic and international media attention, the Datasat team further solidifies its standing both domestically and internationally, planning extended global outreach through its participation in global trade events like Integrated Systems Europe, to be held in Amsterdam in February 2017.
Tweet This: @CEDIA successes drive @Datasat forward, company sets sights on Intl audience + #ISE2017. #LiveInstall #AVTweeps
About Datasat Digital Entertainment
Datasat Digital Entertainment (formerly DTS Digital Cinema, an Academy Award™ winner for the design and development of the DTS digital sound system for motion picture exhibition) is the leader in audio processing technologies for high-end home audio and professional cinemas. Pioneering digital audio delivery in professional cinema since 1993, Datasat has provided cutting edge and forward thinking technologies for the last 20 years featuring global distribution, engineering and support headquartered in Los Angeles.
Datasat equipment has been installed at the heart of over 30,000 cinemas worldwide and Datasat products and technologies have been chosen around the world as the reference standard for high-end two-channel music, multi-channel music and multi-channel movie soundtrack digital audio products. Datasat provides quality, reliable, flexible and feature rich products for a true listening experience.
Datasat Digital Entertainment is part of the Datasat Group, which also includes Datasat Communications and Datasat Technologies. To learn more, visit www.datasat.com, "like" us on Facebook, and follow us on Twitter.