The future keeps getting brighter for KMB Communications and our clients. As women in the AV industry, it is not always easy for us to tout our own accomplishments. (We've never been ones to brag, it's just not our nature.) But when it comes to our clients, we love promoting the amazing things they've been up to.
Now behind us, CEDIA Expo 2015—which will be referenced as "CEDIA Future Home Experience" henceforth—was filled with packed booths, exciting concert performances, breathtaking demos, standing-room-only training sessions and, oh yes, awards! Let's talk about the awards.

Ihiji and D-Tools Lead Integrators to Enhanced Productivity
Ihiji and D-Tools both performed "hat tricks" (for the hockey fans reading this). You can use the Triple Crown analogy if you prefer. Whatever you call it, each company took home three separate awards from three prestigious entities.
The new Ihiji ServiceManager Software-as-a-Service offering that makes it easy for companies providing technical support or remote managed services to launch and run successful recurring monthly revenue service plans that boost a company's overall profitability, was honored with a CEDIA Manufacturers Excellence Best New Product award, Technology Integrator EXC!TE award, and a CE Pro BEST Award in the category of Business Services & Solutions.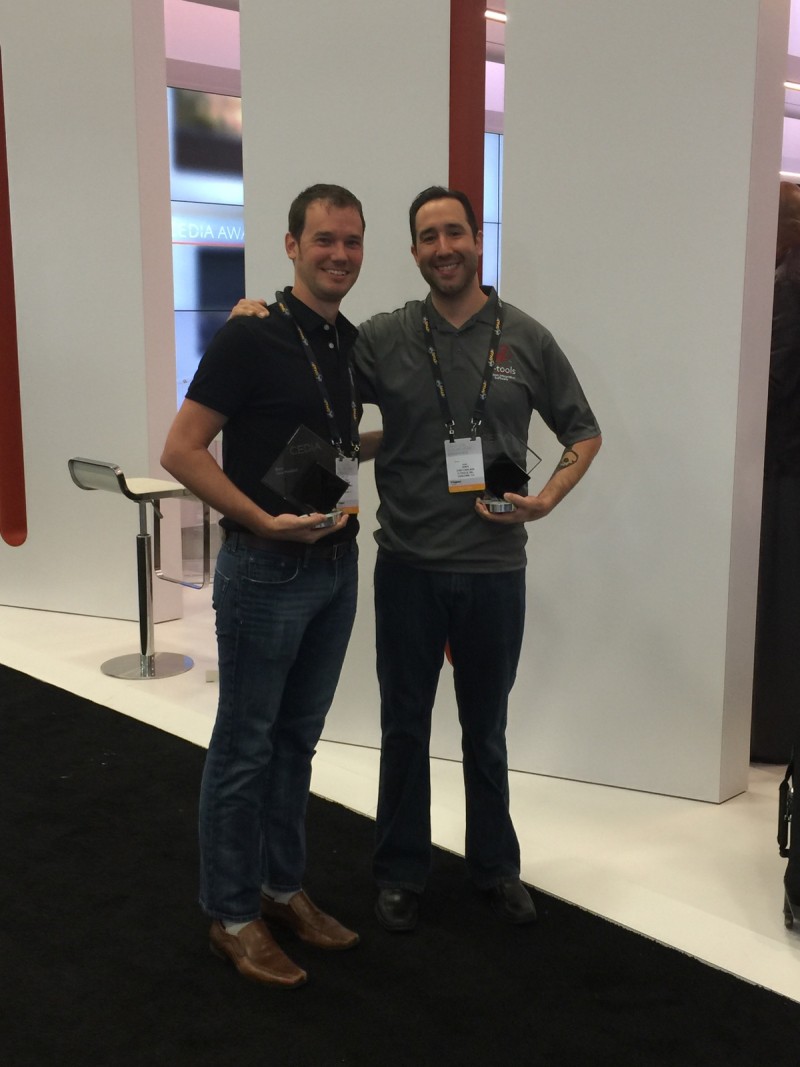 D-Tools System Integrator 2015 featuring Mobile Install also won CE Pro BEST, Technology Integrator EXC!TE and CEDIA Manufacturers Excellence awards. With Randy Stearns as the new CEO, appointed shortly before CEDIA, new MVP partners being added consistently, and a full-featured version of Mobile Install management in the new SI 2015, custom installers and the industry as a whole are taking notice of this fast-growing software developer.
Best-in-class ratings are not the only characteristics these powerful solutions share. Ihiji is a D-Tools Manufacturer Vantage Point Partner, and the new Ihiji ServiceManager tool is not just compatible with, but complementary to, D-Tools SI 2015. Together, the software packages further help integrators save time, stay organized, and boost profit margins on new installations, service calls, and Recurring Monthly Revenue service packages. The opportunities these two offerings provide the integration community are incredibly compelling.
Torus Power TOT AVR Takes Home CE Pro BEST Award
The new Torus Power TOT AVR earned a CE Pro BEST award in the category of Peripherals and Enhancements, and received glowing remarks from attendees. This new smaller sized toroidal isolation transformer delivers a consistent supply of clean power and automatic voltage regulation protects connected components while still being affordable. We're expecting big things from this little TOT.
Acknowledged by CE Pro editor Bob Archer as "one of the few companies that brings legitimately recognized power solutions to market," Torus Power earned high accolades and attention from the media throughout the show. We are excited to congratulate Torus Power on their CE Pro BEST Award in a category that encompasses a wide variety of products and solutions.
Sleeper Hit: Quantum Media Systems
It's always exciting when a new company steps out of the shadows and into the hearts of show attendees. As a PR firm, it's especially exciting when it happens to your new client!
It's no exaggeration to say Quantum Media Systems wow'ed virtually everyone who caught sight of the Quantum Private Cinema package demo, featuring a first-of-its-kind, 4K RGB Laser projector; a high-quality Stewart Filmscreen acoustically transparent projection screen; and true DCP technology to deliver newly released and recently released movies and media that are the same quality as Commercial Theaters.
Quantum Media Systems took home a Residential Systems Best in Show award for its Quantum Private Cinema packages. A hearty "Congrats!" to Quantum Media Systems from the KMB team.
The CEDIA Recap
Congratulations again to all our clients for their successes at the 2015 CEDIA Expo, er, Future Home Experience – it was definitely one for the record books.
D-Tools System Integrator 2015 (SI 2015) featuring Mobile Install
CEDIA Manufacturers Excellence Award for Best New Product
Technology Integrator EXC!TE Award
CE Pro BEST Award – Business Services and Solutions
Ihiji ServiceManager
CEDIA Manufacturers Excellence Award for Best New Product
Technology Integrator EXC!TE Award
CE Pro BEST Award – Business Services and Solutions
Torus Power TOT AVR
CE Pro BEST Award – Peripherals and Enhancements
Quantum Media Systems – Quantum Private Cinemas
Residential Systems Best of Show Award
It Goes Without Saying
While not all KMB clients won awards at CEDIA Future Home Experience 2015, they certainly won the hearts and minds of those that came to Dallas to see their demos and discuss their offerings. All said, it was one of the most productive and effective shows we've been part of and as always, we were proud to be there support our clients, peers, partners, and friends. Until next year, onward and upward!