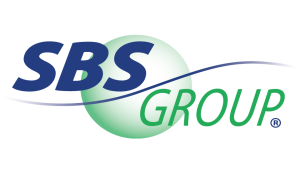 D-Tools System Integrator Embedded Into SBS Group Solution powered by Microsoft Dynamics SL
CONCORD, Calif., USA — (JUNE 9, 2015) — D-Tools Inc., the worldwide leader in system integration software and SBS Group, Inc., a Microsoft Gold Certified Partner and Master VAR of consulting and IT solutions today announced the formation of a strategic partnership and the subsequent development of an integrated software solution that combines the power of both the D-Tools System Integrator and Microsoft Dynamics SL ERP platforms. This integrated software platform will provide an enhanced end-to-end business process for for tech managers, systems integrators, technology consultants, advisors, and others that manage, specify, or integrate AV products and the partnership serves to deliver this integrated solution to the Commercial Audio/Video and Security markets.
"Accurate quoting, efficient engineering, and effective project management are paramount to a systems integrator's long-term success," said James Bowman, President and CEO of SBS Group. "By integrating D-Tools with our Microsoft Dynamics-based solution for the AV industry, we boost the capabilities provided by both software applications to best serve the needs of the Commercial Audio/Video integration community."
The integration of D-Tools System Integrator and Microsoft SBS Group AV System Integrator Software provides project management teams with a complete estimation, design, and project management workflow. This integration enables integrators to create a project, generate detailed proposals, system designs, and other project documentation from within D-Tools System Integrator, and then pushes that project and product data into Microsoft Dynamics SL for order & contract management, invoicing, inventory management, and subsequent project management. The SBS AV Application makes sure that purchased materials get to the job when they are needed and includes Mobile Apps for virtually any device providing anywhere access to all key areas of functionality. Project Managers have up-to-date project reports and full change control. With this powerful new platform Commercial Audio/Video integrators can more efficiently manage projects across the organization.
"Our new alliance with SBS Group enables D-Tools to provide Commercial AV and Security integrators with a complete software platform that enables them to more effectively manage projects as part of their core operational structure," said Adam Stone, President and CEO of D-Tools. "As a longtime Microsoft certified partner, we are pleased to team up with SBS Group to both provide new and innovative solutions built on the D-Tools and Microsoft platforms as well as to create new opportunities."
Commercial AV integrators interested in learning more about the new D-Tools and Microsoft SBS Group partnership, D-Tools System Integrator software, or the undeniable benefits of using a streamlined estimation, design, and project management solution should visit D-Tools during InfoComm15 in booth #3331. To make it even easier to experience the productivity, efficiency, and profitability features of SI 2015 D-Tools is offering a free 30-day trial. More information can be obtained online at www.d-tools.com, by calling (866) 386-6571 ext. 1, or e-mailing [email protected], and following @DTools on Twitter. InfoComm15 media tours can be scheduled through Katye (McGregor) Bennett of KMB Communications, Inc. by calling (425) 328-8640, e-mailing [email protected], or via direct message to @KMB_Comm.
About SBS Group
SBS Group is a national Microsoft master VAR (Value Added Reseller) and Gold Certified Partner.  Over the past 25 years, we have been recognized as a Microsoft Partner of the Year (Microsoft Dynamics SL), Inner Circle Member and a 2014 Microsoft President's Club Member. The company is headquartered in Edison, New Jersey and operates offices across the United States. Follow SBS at sbsgroupusa.com, LinkedIn , Twitter, and Facebook.
About D-Tools, Inc.
D-Tools, founded in 1998 and based in Concord, California, is a worldwide leader in accessible, highly accurate system design and documentation software platform. The company's flagship product, System Integrator™ (SI), is a robust solution that utilizes Autodesk® AutoCAD and Microsoft® Visio to facilitate comprehensive system design, documentation and project management. D-Tools enables residential and commercial integrators to streamline business processes and increase revenues while simultaneously reducing the time and cost associated with the installation and integration of low-voltage electronic systems. More than 4,500 leading companies currently use the award-winning D-Tools platform. Product updates and related information can be obtained by following D-Tools on Twitter and on Facebook.
All products, product names, trademarks and registered trademarks mentioned herein are the property of their respective owners, all rights reserved.
 D-Tools Media Contacts  
Tim Bigoness, D-Tools, Inc., (925) 270-4102, [email protected], www.d-tools.com
Katye (McGregor) Bennett, KMB Communications, Inc., (425) 328-8640, [email protected], www.kmbcomm.com, @KMB_Comm
SBS Group Media Contact
Tiffany Cifrodella, SBS Group, Inc., (732) 476-5942, [email protected],
Images
D-Tools logos can be downloaded from this link. SBS Group logo can be downloaded from this link.