KMB client Datasat showcased a number of new technologies, including a brand new series of amplifiers, Dolby Atmos capabilities in the flagship RS20i and mid-level LS10 digital audio processors, and an added emphasis on support for dealers, which includes Datasat's expert audio ca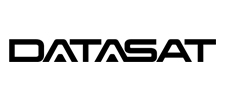 libration, at CEDIA 2016 in Dallas.
Inside a Fully Immersive Private Theater
At the center of Datasat's CEDIA display was a Grand DTS:X 9.4.4 Dolby Atmos presentation best-in-class private cinema.  The theater, showing a selection of 4K resolution movie clips designed to demonstrate the difference of a fully immersive audio visual experience, boasted some of the top brands in the industry. A Torus Power toroidal isolation transformer  delivered clean power to the components and helped overcome some of the power issues faced in the convention center. We'd even go so far as to say the addition of the Torus Power unit helped make the theater's AV presentation possible.
MSE Audio speakers, in a 9.4.4 configuration, were powered by powered by Datasat RA7300 multi-channel amplifiers, offering consistently low distortion and extremely quiet operation with highly accurate soundstage reproduction. A Datasat RS20i digital audio processor, the award-winning, flagship processor of the Datasat Digital Entertainment line, enabled the highest quality 3D sound to immerse attendees directly into the action.
CE Pro Europe called the theater a "must-see" in their post-show  report on home cinema gear launched at CEDIA. Many other movie lovers and media influencers who witnessed the demo also commented favorably.
"The imaging and soundstage were terrific, letting you track missiles as they streaked past in the London Has Fallen demo," observed John Sciacca, Residential Systems blogger and one of the principals of Custom Theater and Audio in Myrtle Beach, SC. "The processor also did a wonderful job recreating all the creepy ambiance of the large, decaying house in Crimson Peak, transporting you out of the convention center and smack into the decaying mansion with all the creaks and groans gasping from every inch of the demo room." (We can tell John's a talented writer, as well as a home technology specialist, just by that fully immersive description!)
New Products and Enhancements
The CEDIA Best New Product Award Finalist Datasat RS20i digital audio processor, now supporting Dolby Atmos® object-based surround sound, garnered universal media attention at a well-attended press conference on Thursday morning of the show.
Datasat also met with dealers across the U.S. in the custom install channel and presented the new line of power amplifiers, the RA2400 and RA7300. Datasat power amplifiers offer versatility; pure, clean sound reproduction; and powerful, yet extremely quiet operation for demanding installations where audiences expect the highest quality components for the ultimate entertainment experience.
CEDIA also provided an excellent opportunity for Datasat to showcase the benefits of their dealer calibration services. With a history of experience and results, based on industry desire for quality sound in cinema playback, developed in the early 90s, Datasat engineers have calibrated executive screening rooms, studio screening rooms, celebrity theaters, home cinemas, mix studios, two-channel listening rooms, as well as commercial theaters in over 20 countries. Datasat professional calibration services enable any home cinema or private two-channel listening room environment to rival the most prestigious venues in terms of superior sound quality and the emotional experience it provides.
Looking Ahead to ISE 2017
With a successful CEDIA on the record books, a number of new North American dealers signed, and international media coverage, the Datasat team, along with KMB Communications, looks ahead to Integrated Systems Europe, to be held at the RAI Amsterdam Exhibition Centre in the Netherlands from February 7 – 10, 2017. We hope you'll join us!