With more than two decades of experience at Digital Projection, Schneider's deep knowledge of the display industry and passion for excellence in projection and LED technology helps DP and its dealers prosper in a competitive AV market.  
(Kennesaw, Georgia) February 28, 2023 – Digital Projection International, a leading manufacturer of advanced residential and commercial imaging solutions, proudly announces the promotion of Jeff Schneider to Director of Sales Northeast and Mid-Atlantic regions. Schneider previously served as a regional manager at DP and has been with the company for more than two decades. During that time, he accumulated a wealth of knowledge of the display industry, sales management experience, and insights into the evolving needs of AV integrators. These attributes and a passion for providing AV integrators with the support and resources they need to successfully deploy projection and LED solutions will continue to strengthen DP's foothold in the residential and commercial display marketplace.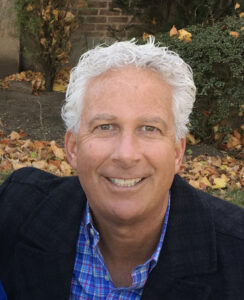 "Jeff has been with Digital Projection since the beginning and has proven time and time again to be able to handle any assignment given to him," says Chuck Collins, Digital Projection Vice President of Sales. "Digital Projection is fortunate to have him on its team and our partners are going to appreciate his attention to every detail, as well as his vast experience. To have a team member this talented and passionate about the industry is rare. We're thrilled to have Jeff drive sales in this important region of the country as we lead off 2023 with the introduction of several innovative, award-winning technologies designed to integrate easier into homes and businesses." 
Adds Schneider, "It's an honor to be associated with a company as technologically progressive and in tune with the display market as DP. I'm thrilled and eager to progress my sales career further with this wonderful promotion, optimize DP's exposure in key markets, and expose our integration partners to our industry-leading, next-generation LED and projection solutions." 
For more information about DP's latest projection and LED products and technologies, as well as its complete line-up of innovative, cutting-edge imaging solutions, please visit https://www.digitalprojection.com/en-us/.
About Digital Projection International
Founded in 1989, Digital Projection International has been instrumental in the development and application of Digital Light Processing™ (DLP) technology by Texas Instruments for projection systems. Digital Projection introduced the world's first 3-chip DLP® projector in 1997 and has since delivered expert system engineering and world-class customer services, thus maintaining its position as a digital imaging pioneer. Digital Projection's ground-breaking projection research and development has garnered the admiration of industry professionals around the world. This has earned the company many awards, including two Emmy® Awards for Outstanding Achievement in Engineering Development by the Academy of Television Arts and Sciences. Digital Projection remains the first and only projector manufacturer to win the coveted award.
Media Contact
For interviews, editorial appointments, or media tours, please contact Katye (McGregor) Bennett of KMB Communications by phoning (425) 328-8640 or emailing [email protected].
All products, product names, trademarks, and registrations mentioned are the property of their respective owners, all rights reserved.