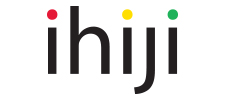 FOR IMMEDIATE RELEASE | IMAGE DOWNLOAD
CEDIA Booth #3329
Ihiji Announces Middle Atlantic as New Ihiji Vendor Insights Program (VIP) Partner
Dealers utilizing Ihiji Remote Systems Management solutions will have deeper insights, easier configuration, and more robust control when combined with Middle Atlantic IP-enabled power products
Austin, TX & San Diego, CA (August 3, 2017) – Ihiji, the leading provider of Remote Systems Management (RSM) solutions for technology integrators since 2009, is pleased to announce that Middle Atlantic Products has officially joined the Ihiji Vendor Insights Program (VIP). A leading manufacturer of power distribution, surge-suppression and battery backup solutions, Middle Atlantic's participation in the Ihiji VIP enables dealers to get rich remote monitoring information from IP-enabled devices. In addition, Middle Atlantic dealers using Ihiji Invision and ProVue will find better visibility into device health, as well as easier integrations, robust documentation, and additional support resources.
"Middle Atlantic is a proud integration partner with Ihiji via our RackLink PDU and UPS solutions," said Scott Lowder, Director of Product Management at Middle Atlantic Products. "Working with Ihiji to enable dealers to have cloud-reboot control and better visibility into the status of our products allows them to be more efficient with remote support, saving truck rolls and delivering better customer service."
As an Ihiji VIP, Middle Atlantic will also get a better understanding of how their devices are performing and being used in the field through Ihiji's data analytics solutions. VIP partners also have access to the only industry remote monitoring standard provided by Ihiji as well as the ability to get deeper insights through the Ihiji Device Visibility Protocol (DVP).
"We are pleased to announce the Middle Atlantic Products as our latest VIP partner," states Stuart Rench, CEO at Ihiji. "As a long-time partner, Middle Atlantic continues to lead its products into the future through data insights and analytics that will benefit their company, customers, and dealers."
Dealers are actively seeking to specify and install products equipped with remote monitoring capabilities. By offering an Ihiji Invision monitored product, VIP partners stay competitive and in high demand. This partnership also provides VIP partners and Ihiji dealers better product support and education in the form of documentation, trainings, and sales materials. Dealers can also take advantage of Ihiji's cloud-based power control capabilities to remotely reboot and monitor Middle Atlantic power products through Ihiji's web or mobile interfaces.
Participating manufacturers gain visibility into how products perform and what features are used throughout the product lifetime.  Marketing departments have access to rich insights, support teams receive helpful health and status information, engineers have performance and health details at their fingertips, customers have improved reliability, and dealers can make faster and more informed customer service decisions.
The Ihiji VIP and DVP are designed specifically for original equipment manufacturers who are looking for ways to expand on the intelligence of their products to benefit their organization, dealers, and customers.  Ihiji is excited to provide these valuable insights to these partners.
To learn more about the new partnership or the award-winning Ihiji platform and offering, see Ihiji at CEDIA in booth #3329, visit www.ihiji.com, and follow @ihiji on Twitter and Facebook.
For interviews, editorial appointments, or media tours, please contact Katye (McGregor) Bennett of KMB Communications, Inc. by phoning (425) 328-8640 or emailing [email protected].
Middle Atlantic Products has been part of the Legrand group since its acquisition in 2011.
About Ihiji
Ihiji (eye-hee-jee) provides cloud-based SaaS solutions that empower systems integrators and technology professionals to cost-effectively deliver remote network management services to their clients. These solutions not only allow for efficient management of the network and devices that make up the Internet of Things (IoT) inside the modern home and office, they also enable resellers to create a recurring revenue stream for their business by reducing or eliminating unnecessary site visits. In fact, resellers utilizing Ihiji SaaS solutions benefit from improved network performance and uptime, along with fewer service and support concerns. An award-winning global SaaS solutions provider, Ihiji is based in Austin, Texas and is privately held. To learn more, visit www.ihiji.com and follow Ihiji on Twitter. If it has an IP… Ihiji.
About Legrand
Legrand is the global specialist in electrical and digital building infrastructures. Its comprehensive offering of solutions for use in commercial, industrial, and residential markets makes it a benchmark for customers worldwide. Innovation for a steady flow of new products with high added value is a prime vector for growth. Legrand reported sales of $6 billion in 2014. Legrand has a strong presence in North America, with a portfolio of well-known product lines that includes C2G, Cablofil, Electrorack, Middle Atlantic, Nuvo, On-Q, Ortronics, Pass & Seymour, Quiktron, Vantage, Watt Stopper, and Wiremold. Legrand is listed on Euronext Paris and is a component stock of indexes including the CAC40, FTSE4Good, MSCI World, ASPI, Corporate Oekom Rating, and DJSI (ISIN code FR0010307819). More information is available at www.legrand.com.
All products, product names, trademarks and registrations mentioned herein are the property of their respective owners, all rights reserved.
Media Contact
Katye (McGregor) Bennett | KMB Communications, Inc.
(425) 328-8640 | [email protected] | www.kmbcomm.com
# # #