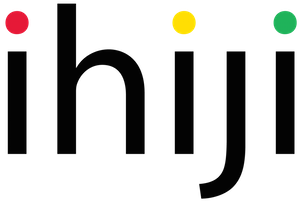 Ihiji Joins D-Tools Manufacturer Vantage Point (MVP) Program
New partnership provides the Ihiji network management product library to D-Tools System Integrator™ users, returning insightful analytics to the manufacturer
CONCORD, Calif., USA – D-Tools Inc., the worldwide leader in system integration software, announced today that Ihiji has officially joined participation in the D-Tools Manufacturer Vantage Point (MVP) program.
Ihiji is a leading manufacturer of cloud based Network Management as a Service (NMaaS) and Software as a Service (SaaS) platforms for remote monitoring and maintenance of IP-enabled devices. Ihiji's MVP program participation provides D-Tools System Integrator™ (SI) licensees access to detailed product specifications and related information for use in their system design, proposal, and estimation activities. Furthermore, ihiji dealers using D-Tools will now be far better armed to accurately specify the company's complete line of products by providing access to an expansive and easily utilized product library; resulting in both time and labor-saving benefits.
"We couldn't be happier to have Ihiji onboard as our newest manufacturer partner," says Adam Stone, President and CEO of D-Tools. "By joining the D-Tools MVP program, D-Tools users will now be equipped with current Ihiji product data, specifications, and associated detail. This will not only significantly improve the accuracy of their system designs and proposals, it will also enable them to increase both end-user satisfaction and bottom line benefits."
As a new D-Tools MVP partner, Ihiji will have access to robust product database download analytics to help analyze and measure their product pipeline. With more than 150+ MVP Program vendors on board, D-Tools is the largest aggregated software-based product database available for system integrators, installers, technology professionals, and retailers worldwide.
"As the Internet of Things (IoT) becomes more omnipresent and ubiquitous, network management tools such as those that Ihiji provides become more critical than ever. It's important these tools be specified into projects to ensure secure but remotely accessible networks are installed, which allows integrators, technology professionals, and service providers to deliver both proactive service and optimal network performance," says ihiji vice president of technology.
The D-Tools Manufacturer Vantage Point (MVP) program provides systems designers, specifiers, integrators, and installers the most up-to-date and detailed partner product information available, in a format that can be utilized in a cross-functional capacity for maximum workflow efficiency. In fact, more than 4,500 MVP users are now streamlining the design process by using the D-Tools System Integrator platform. SI users receive access to all MVP product data free of charge, along with product updates and special offers from MVP partners.
In turn, the MVP program gives manufacturer partners critical insights and a direct connection with the D-Tools user database, which helps build customer loyalty by ensuring that existing dealers have the important information they need to recommend, specify, and install its products. It also makes it clear to any MVP program members' dealers that they are committed to the very best in customer support. MVPs have the ability to track how many dealers are downloading product data by day, month, or year, and monitor which products are being downloaded to gain insight and help manage their pipeline.
Those interested in learning more about the D-Tools MVP Program, D-Tools System Integrator, or the undeniable benefits of using a streamlined system design, proposal, and estimation software platform are encouraged to visit www.d-tools.com, call (866) 386-6571 ext. 1, or e-mail info@d-tools.com or mvp@d-tools.com.
About Ihiji
Ihjii (eye-hee-jee) provides cloud-based SaaS solutions that empower systems integrators and technology professionals to cost-effectively deliver remote network management services to their clients. These solutions not only allow for efficient management of the network and devices that make up the Internet of Things (IoT) inside the modern home and office, they also enable resellers to create a recurring revenue stream for their business by reducing or eliminating unnecessary site visits. In fact, resellers utilizing Ihiji SaaS solutions benefit from improved network performance and uptime, along with fewer service and support concerns. An award-winning global SaaS solutions provider, ihiji is based in Austin, Texas and is privately held. To learn more, visit www.ihiji.com and follow @ihiji on Twitter. If it has an IP…Ihiji.
About D-Tools, Inc.
D-Tools, founded in 1998 and based in Concord, California, is a worldwide leader in accessible, highly accurate system design and documentation software platform. The company's flagship product, System Integrator™ (SI), is a robust solution that utilizes Autodesk® AutoCAD and Microsoft® Visio to facilitate comprehensive system design, documentation and project management. D-Tools enables residential and commercial integrators to streamline business processes and increase revenues while reducing the time and cost associated with the installation and integration of low-voltage electronic systems. More than 4,500 leading companies currently use the award-winning D-Tools platform to reduce time, costs and to streamline the system integration process. Product updates and related information can be obtained by following D-Tools on Twitter and on Facebook.
D-Tools Media Contacts  
Tim Bigoness, D-Tools, Inc., (925) 270-4102, timb@d-tools.com, www.d-tools.com
Katye (McGregor) Bennett, KMB Communications, (425) 328-8640, katye@kmbcomm.com, www.kmbcomm.com
 D-Tools MVP Contact  
Josh Carlson, D-Tools, Inc., (925) 270-4105, joshc@d-tools.com