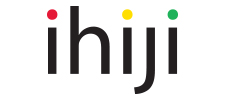 FOR IMMEDIATE RELEASE | IMAGE DOWNLOAD
CEDIA Booth #3329
Ihiji ProVue: A Re-Invisioned Remote Monitoring and Support Application For Technology Professionals
Ihiji ProVue combines the power and features of Ihiji Invision and Ihiji Service Manager into one new Remote Systems Management platform focused on improved setup, usability and mobile experience for dealers, technicians, and clients
Austin, TX & San Diego, CA (August 3, 2017) – Ihiji, the leading provider of Remote Systems Management (RSM) solutions for technology integrators since 2009, is unveiling the all new Ihiji ProVue Remote Systems Management platform in booth #3329 during CEDIA, being held in San Diego, September 5-9, 2017. Ihiji ProVue is the union of Ihiji's two award-winning products, Invision and ServiceManager, focusing on a powerful yet intuitive solution for lifelong customer service and support of smart home and connected devices. The CEDIA launch of Ihiji ProVue allows technology professionals to remotely monitor, manage and support client's technology in a completely refreshed and reimagined user experience. Everything a home technology professional loves about Ihiji Invision is re-envisioned in the ProVue interface through a total redesign. This redesign greatly simplifies setup and management without sacrificing the power that Ihiji's solutions are known to provide.
Ihiji will be showcasing the entire ProVue platform, which includes ProVue, a new, rich, web application, ProVue Mobile, an app for in-field technicians and HomeVue, a consumer-facing app for self-service and support. Building on Ihiji's Vendor Insights Program (VIP), Ihiji ProVue includes improved Ihiji Invision features for auto-discovery, device identification, setup and deep insights utilizing Ihiji's massive device module and identification library. Technicians and support managers will find Ihiji ProVue (and its counterparts) to be the Remote Systems Management companion they've been searching for.
The initial ProVue web release focuses on simplifying setup and management of Remote Systems Management. These improvements come in the form of a total redesign of Ihiji's traditional RSM solutions with a new user experience and significant improvements to back-end functionality. The improvements include leveraging Ihiji's seven years of experience and vast data set for auto-device detection and more intelligent device profiling. Ihiji is also showing ProVue Mobile, which will allow field technicians to more easily configure and discover devices while on-site, as well as manage all power reboots while on-the-go. Another addition to the ProVue platform includes Ihiji HomeVue, which allows a customer to get a snapshot of system health and perform self-help reboots. The entire Ihiji ProVue platform is offered under Ihiji's current Invision and ServiceManager pricing model, allowing dealers to continue to take advantage of the freemium features of Ihiji Invision Lite or more robust features included in Standard service subscriptions.
"Ihiji has spent years working with dealers to understand the challenges of lifetime client support, remote systems management and service plans. Over the past twelve months, our team has honed that focus in on improving the technical remote systems management portion of that equation by improving usability for the dealer. Although a significant focus of ProVue is on simplifying setup and management of remote monitoring, our team has gone to great lengths to look at the bigger picture. The ultimate goal of ProVue and HomeVue is to incorporate additional self-service and value add features for clients," states Michael Maniscalco, Co-Founder and VP of Product at Ihiji.
To learn more about the new Ihiji ProVue, or the award-winning Ihiji solutions and services, see Ihiji at CEDIA in booth #3329, visit www.ihiji.com, and follow @ihiji on Twitter and Facebook.
For interviews, editorial appointments, or media tours, please contact Katye (McGregor) Bennett of KMB Communications, Inc. by phoning (425) 328-8640 or emailing [email protected]
About Ihiji
Ihiji (eye-hee-jee) provides cloud-based SaaS solutions that empower systems integrators and technology professionals to cost-effectively deliver remote network management services to their clients. These solutions not only allow for efficient management of the network and devices that make up the Internet of Things (IoT) inside the modern home and office, they also enable resellers to create a recurring revenue stream for their business by reducing or eliminating unnecessary site visits. In fact, resellers utilizing Ihiji SaaS solutions benefit from improved network performance and uptime, along with fewer service and support concerns. An award-winning global SaaS solutions provider, Ihiji is based in Austin, Texas and is privately held. To learn more, visit www.ihiji.com and follow Ihiji on Twitter. If it has an IP… Ihiji.
All products, product names, trademarks and registrations mentioned herein are the property of their respective owners, all rights reserved.
Media Contact
Katye (McGregor) Bennett | KMB Communications, Inc.
(425) 328-8640 | [email protected] | www.kmbcomm.com
# # #