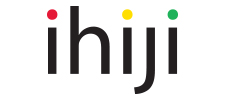 FOR IMMEDIATE RELEASE | Image Download
ISE Stand # 6-M170
Ihiji Puts A Fresh Focus on Security At ISE 2017 With Education, Panel Participation, and New Security Features for the Ihiji Platform
Advanced tools and resources help smart home device manufacturers and technology professionals secure today's sophisticated networks and increase consumers' peace-of-mind
AUSTIN, TX, USA & AMSTERDAM RAI, NL – February 1, 2017 — Ihiji, the leading provider of remote technology solutions for integrators since 2009, positions itself as a leader in network security and security education for technology professionals and CEDIA industry manufacturers.  New security scanning and firmware management features on the Ihiji Invision and ServiceManager platforms, as well as an even stronger emphasis on education, help technology professionals grasp the ever changing smart-home and network security landscape.
Ihiji team members will participate in a number of educational initiatives with CEDIA, CTA, InfoComm, and Integrated Systems Europe at ISE 2017 to raise cybersecurity awareness and promote best practices in the smart home. In addition, the company is promoting a new firmware and vulnerability database through the Ihiji Vendor Insights Program (VIP).
Ihiji Focuses on Network Security Education at ISE 2017
At ISE 2017, Ihiji CEO Stuart Rench will participate in an InfoComm and CEDIA joint panel moderated by Mitch Klein, CEO of Z-Wave Alliance. The 150-minute session, titled "Cybersecurity: How to Help Your Customers Understand, Mitigate and Respond to Threats," will cover the importance of network security along with best practices for small-to-medium sized businesses, as well as residential applications. The panel will be held on the 10th of February 2017 at 10:00 CET.
Rench has, additionally, presented sessions on network security at CES as part of the CONNECTIONS Summit hosted by market intelligence firm Parks Associates. "The network is the foundation of today's digital home," says Rench. "It's the responsibility of today's technology professionals to do what they can to make that network more secure for their customers, providing greater peace-of-mind to consumers while encouraging the widespread adoption of secure technology for work and play."
New Scanning Service Provides Insights Into Network Vulnerabilities
A recent audit conducted by Ihiji found that, of dealer managed networks with active Ihiji Invision service, 40 percent of the networks have at least one port open. These ports were often associated with unsecured communication protocols and many of them were commonly used for home automation systems or security camera systems.
The new Ihiji security scanning service allows technology professionals to get insights into what vulnerabilities might exist on each of the client networks they manage. Scanning each network for open ports or known exploits on a regular basis will ensure the networks are as secure as possible. "Ports are opened and left opened for a variety of reasons–some of them legitimate, some of them may be historical artifacts, and others may be due to human error or oversight," says Stuart Rench, CEO of Ihiji. "This scanning service allows network administrators to stay on top of these potential security threats."
Ihiji provides customer-facing reports that the dealer can then send to their clients on a periodic basis to give them peace of mind, simultaneously emphasizing the dealer's value to the customer. Many technology professionals are considering adding these security scans and reports as part of their standard managed service plans.
"Technology professionals in the smart-home space often work with high profile clients, integrating whole home control, entertainment systems, access control, and security cameras into the system. It is critical that these systems be as secure as possible to protect the client's privacy and security," says Rench.
Manufacturer Database and Notification Service Shares Firmware Update Alerts
To help home electronics manufacturers overcome the challenge of firmware management and patching, Ihiji is also launching a manufacturer database and notification service as part of the new Ihiji Vendor Insights Program (VIP). The VIP allows manufacturers to easily communicate current device firmware to both the Ihiji Invision platform and also as part of the new Ihiji Device Visibility Protocol (DVP). As part of VIP, Ihiji has released the first remote monitoring and management standard for the industry to help manufacturers increase visibility into their devices. The firmware database allows device manufacturers to post updates to the database when new software updates are released for their products. Combining the manufacturer database and device insights, Ihiji can work with manufacturers to communicate the availability of new and critical firmware updates.
Look for New Security Features Soon
Ihiji is excited to help technology professionals and manufacturers improve their customer network and product security. Manufacturers who are interested in learning more about these new services can contact Ihiji. Technology professionals can look for the addition of the new security features in 2017 within regular Ihiji Invision product updates, which requires no manual work by the dealer. The new security features will be included for dealers for as part of the Ihiji Invision Standard subscription. Ihiji has recently changed its pricing model to provide a Free lite subscription, which includes internet uptime and performance monitoring as well as unlimited remote reboots.
Those interested in learning more about the Ihiji VIP or VIP+ initiatives, DVP or DVS technology or the undeniable power of the award-winning Ihiji remote systems management platform should stop by stand 6-M170 during Integrated Systems Europe, visit www.ihiji.com, call +1.512.538.0520, or e-mail [email protected]
For interviews, editorial appointments, or media tours during events, please contact Katye (McGregor) Bennett of KMB Communications, Inc. by phoning (425) 328-8640 or emailing [email protected]
About Ihiji
Ihjii (eye-hee-jee) provides cloud-based SaaS solutions that empower systems integrators and technology professionals to cost-effectively deliver remote network management services to their clients. These solutions not only allow for efficient management of the network and devices that make up the Internet of Things (IoT) inside the modern home and office, they also enable resellers to create a recurring revenue stream for their business by reducing or eliminating unnecessary site visits. In fact, resellers utilizing Ihiji SaaS solutions benefit from improved network performance and uptime, along with fewer service and support concerns. An award-winning global SaaS solutions provider, Ihiji is based in Austin, Texas and is privately held. To learn more, visit www.ihiji.com and follow Ihiji on Twitter. If it has an IP… Ihiji.
All products, product names, trademarks and registrations mentioned herein are the property of their respective owners, all rights reserved.
Media Contact
Katye (McGregor) Bennett | KMB Communications, Inc.
(425) 328-8640 | [email protected] | www.kmbcomm.com
# # #