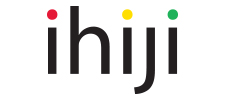 FOR IMMEDIATE RELEASE | IMAGE DOWNLOAD
Ihiji Releases New Client Facing Remote System Management Features for Invision
Ihiji Takes Unique Approach To Conveying Client Value of Remote Systems Management and Service Plans with New Client Facing Report Capabilities
AUSTIN, TX, USA – July 11, 2017 — Ihiji, the leading provider of Remote Systems Management for integrators since 2009, announces a new, client-facing report feature designed to help dealers convey the value of remote systems management and their service offerings to clients. The new client-facing reporting within Ihiji Invision creates reports, modeled after tools such as Nest Home Report, to allow dealers to highlight their remote service capabilities.
"Dealers are looking for ways to show the capabilities and value of their remote systems management solutions and services. While some manufacturers have addressed this with a customer facing mobile application, which empowers users to take action on their own, Ihiji is taking a unique approach with our client-facing report," commented Michael Maniscalco, VP of Product for Ihiji. "CEDIA home technology professionals are in the business of providing high value, customer-centric service to their customers. We believe that the caliber of clients who are served by our industry are not DIY but rather Do-It-For-Me (DIFM) and do not have a high desire to solve problems on their own. At Ihiji, we're focusing on ways to convey the world-class service and support provided to clients so that dealers can show an ongoing value that would otherwise be transparent to the client."
Within the client report, there are details on internet uptime, internet speeds, the number of devices discovered on the network and remote troubleshooting actions, such as reboots, that were conducted by the dealer to address system problems. The report can be emailed to a client in a very friendly, high-level client-centric view.
The client report is just another piece of the recurring monthly revenue (RMR) solution that Ihiji provides to dealers. An additional piece of that solution is Ihiji ServiceManager, which allows dealers to manage and promote their service plans as well as collect their recurring revenue payments. Combined with Ihiji Invision for remote systems management and the client facing report, Ihiji has an end-to-end solution for dealers to generate, market, sell, collect and deliver high-value services that lead to RMR opportunities.
"As our industry expands and dealers continue to offer additional high-value services, we believe a customer facing app that empowers the client to take action at times is beneficial and are still exploring a client-facing app, but at this time we are working on value additive features. We're excited about the client facing report and continuing to work with dealers to make their vision of RMR a reality" says Maniscalco.
Dealers who are interested in learning more about the client-facing reporting capabilities can schedule a demo by visiting www.ihiji.com. Current Ihiji dealers can simply log in to their Ihiji Invision dashboard and run a client-report.
For interviews, editorial appointments, or media tours, please contact Katye (McGregor) Bennett of KMB Communications, Inc. by phoning (425) 328-8640 or emailing [email protected].
About Ihiji
Ihiji (eye-hee-jee) provides cloud-based SaaS solutions that empower systems integrators and technology professionals to cost-effectively deliver remote network management services to their clients. These solutions not only allow for efficient management of the network and devices that make up the Internet of Things (IoT) inside the modern home and office, they also enable resellers to create a recurring revenue stream for their business by reducing or eliminating unnecessary site visits. In fact, resellers utilizing Ihiji SaaS solutions benefit from improved network performance and uptime, along with fewer service and support concerns. An award-winning global SaaS solutions provider, Ihiji is based in Austin, Texas and is privately held. To learn more, visit www.ihiji.com and follow Ihiji on Twitter. If it has an IP… Ihiji.
All products, product names, trademarks and registrations mentioned herein are the property of their respective owners, all rights reserved.
Media Contact
Katye (McGregor) Bennett | KMB Communications, Inc.
(425) 328-8640 | [email protected] | www.kmbcomm.com
# # #