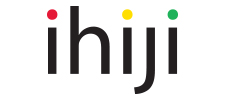 FOR IMMEDIATE RELEASE | IMAGE DOWNLOAD
CEDIA Booth #3329
Ihiji Makes a Shamu-Sized Splash In San Diego For CEDIA 2017
Ihiji Unveils Industry Leading Remote Systems Management Products and Recurring Revenue Resources at CEDIA 2017
Austin, TX & San Diego, CA (August 3, 2017) – Ihiji, the leading provider of Remote Systems Management (RSM) solutions for technology integrators since 2009, makes big moves at CEDIA 2017 with the introduction of a new RSM platform, hardware appliance, third-party integrations and additions to the Ihiji Vendor Insights Program (VIP). During CEDIA, being held in San Diego on September 5-9, 2017, the new Ihiji products and resources will be on display in booth #3329. Additionally, Ihiji is continuing to lead the industry forward with Recurring Monthly Revenue (RMR), announcing the winners of the Race to Revenue, Margaritas, and Retirement (Race to RMR), as well as new RMR resources and training for dealers.
Ihiji ProVue Remote Systems Management Platform
Ihiji ProVue is the union of Ihiji's two award-winning products, Invision and ServiceManager, focusing on a powerful yet intuitive solution for lifelong customer service and support of smart home and connected devices. The CEDIA launch of Ihiji ProVue allows technology professionals to remotely monitor, manage and support client's technology in a completely refreshed user experience. Everything a home technology professional loves about Ihiji Invision is reimagined in the ProVue interface through a total redesign, which greatly simplifies setup and management without sacrificing the power that Ihiji's solutions are known to provide. The Ihiji ProVue platform includes a new rich web application (ProVue), a mobile app for in-field technicians and a consumer facing application (HomeVue) for self-service and support.
Ihiji APP-750 Remote Systems Management Appliance
Priced to fit within any budget and engineered to accommodate high-speed internet and large system demands, the APP-750 offers a robust solution in a market that is increasingly demanding high-performance, flexible Remote Systems Management (RSM) solutions. The APP-750 pairs with either of the Ihiji Invision or new ProVue licensing plans, including the Invision Lite service level, which provides for remote management with no additional per-site monthly fees. The APP-750 was introduced during Integrated Systems Europe 2017 and has since replaced both the APP-500 and APP-2100 appliances.
New Third Party Integrations, Ihiji VIP, and DVP
Ihiji continues to give dealers the freedom to specify best-in-class products for their custom systems by supporting all devices in one centralized interface for remote monitoring and management regardless of manufacturer. Since CEDIA 2016, Ihiji has added third-party integrations with manufacturers such as Savant, Russound, Onkyo, Integra, Pakedge, Dell, Luxul, Denon, Marantz, Belkin, SurgeX, Synaccess, Panamax, Cisco, D-Link, Yamaha, Netgear, Araknis, Sony, Brocade, Sky, and others. Additionally, the Ihiji Vendor Insights Program (VIP) has added nearly twenty manufacturer partners to the program since it launched in early 2017. Ihiji VIP membership brings the Ihiji Device Visibility Protocol (DVP), the first-and-only standard allowing consumer electronics manufacturers and their dealers to gain rich insights about their installed hardware. The innovative protocol is easy for manufacturers to implement in all network-based products to ensure robust and reliable monitoring and management.
The Ihiji Race to RMR Grand Prize Winners
Ihiji is celebrating the conclusion of the Race to Revenue, Margaritas, and Retirement (Race to RMR) at CEDIA 2017. The top performing dealers — two dealers who generated the most recurring monthly revenue (RMR) over the course of the contest — have been awarded an all-expenses paid vacation to Mexico. During the competition, which ran from CEDIA 2016 to CEDIA 2017, Ihiji provided the necessary tools for dealers to manage customer service contracts and collect recurring revenue.
Ihiji Continues To Add Recurring Revenue Resources For Dealers
Ihiji has a long-time commitment to the industry's success with RMR. As a dealer put it, "[Ihiji] wrote the book on RMR." Throughout the year, Ihiji has expanded RMR resources for dealers, including new features, reports, collateral and case studies. Ihiji has even developed software solutions to help technology integrators on the operations side of their service business. Ihiji dealers have access to all of the resources and services to make RMR a reality.
Ihiji Continues To Invest In Training
Ihiji Co-Founder, VP of Product, and 2016 CEDIA Training Volunteer of the Year Michael Maniscalco will lead five different learning labs and workshops at CEDA 2017. Each course can stand alone, enabling integrators to gain valuable knowledge in the areas they feel they can benefit most. With the information gained from each learning lab and workshop, home technology professionals will be poised to pivot their business model to generate recurring monthly revenue through client care programs while reducing truck rolls and providing a higher level of service to their customers.
To learn more about all of the latest Ihiji announcements or the award-winning Ihiji platform and offering, see Ihiji at CEDIA in booth #3329, www.ihiji.com, or follow @ihiji on Twitter and Facebook.
For interviews, editorial appointments, or media tours, please contact Katye (McGregor) Bennett of KMB Communications, Inc. by phoning (425) 328-8640 or emailing [email protected].
About Ihiji
Ihiji (eye-hee-jee) provides cloud-based SaaS solutions that empower systems integrators and technology professionals to cost-effectively deliver remote network management services to their clients. These solutions not only allow for efficient management of the network and devices that make up the Internet of Things (IoT) inside the modern home and office, they also enable resellers to create a recurring revenue stream for their business by reducing or eliminating unnecessary site visits. In fact, resellers utilizing Ihiji SaaS solutions benefit from improved network performance and uptime, along with fewer service and support concerns. An award-winning global SaaS solutions provider, Ihiji is based in Austin, Texas and is privately held. To learn more, visit www.ihiji.com and follow Ihiji on Twitter. If it has an IP… Ihiji.
All products, product names, trademarks and registrations mentioned herein are the property of their respective owners, all rights reserved.
Media Contact
Katye (McGregor) Bennett | KMB Communications, Inc.
(425) 328-8640 | [email protected] | www.kmbcomm.com
# # #