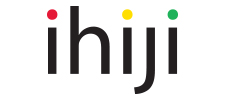 Media Contact: Adam Sohmer; Sohmer Associates, LLC; 347.512.0066; [email protected]
For Immediate Release
Russound Teams Up with Ihiji to Give Dealers Up-to-the-Minute Remote Monitoring and Management Capabilities
As an Ihiji VIP, Russound Makes it Easy for Customers to Identify and Solve Potential Issues Before They Hatch, Without Putting a Truck on the Road
NEWMARKET, NH, July 19, 2017 – Whole-house audio market innovator Russound today announced that it is now a part of Ihiji's Vendor Insights Program (VIP), enabling Russound dealers to build incremental income by tapping into Ihiji's extensive remote monitoring capabilities.
Through Ihiji's advanced monitoring system, Russound dealers will be able to instantly monitor device health, update device configurations using Russound's simple browser-based configuration tool, WebConfig™, and perform firmware updates, all without having to leave the office.
"By partnering with Ihiji, we give our customers an incredible option for enabling simple remote system access and monitoring that allows them to re-configure and troubleshoot Russound internet-connected systems from wherever they happen to be, and without needing to roll a truck or schedule a service call for common tasks," said Charlie Porritt, CEO, Russound. "Offering this benefit allows our customers to step up the level of service they can offer to their clients. It's a proven, powerful tool."
Data analytics and remote system access provided by Ihiji are considered an industry standard. In addition, the company's Device Visibility Protocol (DVP) gives dealers the power to dig deep when remotely reviewing system performance and status.
"We are pleased to announce Russound as our latest VIP partner," states Stuart Rench, CEO of Ihiji. "Russound is helping lead its products into the future through remote support, data insights and analytics that will benefit their company, customers and dealers."
Ihiji VIP and DVP are designed specifically for original equipment manufacturers who are looking for ways to expand on the intelligence of their products to benefit their organization, dealers, and customers. Ihiji is excited to provide these valuable insights to these businesses.
# # #
About Russound
Since 1967, innovation, quality and reliability have been the pillars of the Russound® product tradition. Located in Newmarket, N.H., USA, Russound offers the products and expertise customers need to enjoy multiroom audio and video systems in the home. With over 50 years' experience, Russound continues to cater to installation professionals and their customers by pairing powerful systems using the latest technologies with intuitive controls to give customer's high-performance, easy-to-use solutions. For more information, visit www.russound.com.
About Ihiji
Ihiji (eye-hee-jee) provides cloud-based SaaS solutions that empower systems integrators and technology professionals to cost-effectively deliver remote network management services to their clients. These solutions not only allow for efficient management of the network and devices that make up the Internet of Things (IoT) inside the modern home and office, they also enable resellers to create a recurring revenue stream for their business by reducing or eliminating unnecessary site visits. In fact, resellers utilizing Ihiji SaaS solutions benefit from improved network performance and uptime, along with fewer service and support concerns. An award-winning global SaaS solutions provider, Ihiji is based in Austin, Texas and is privately held. To learn more, visit www.ihiji.com and follow Ihiji on Twitter. If it has an IP… Ihiji.
All products, product names, trademarks and registrations mentioned herein are the property of their respective owners, all rights reserved.