KMB Communications' clients are some of the biggest in the AV industry, and we're headed to CEDIA 16 this year.
With sessions and certifications, demonstrations and product releases, CEDIA helps determine the future of the home technology industry. The motto this year is "Think Big," and KMB's clients have certainly delivered!
Take a moment to see who's going and what they're about!
---

D-Tools – Booth #2512
Any hints on what you'll be unveiling at the show?
We've actually just announced the integration with a number of third party software providers, including Slateplan, Portal by Supply Stream, TRX.io, ProjX360, Ihiji, and more. These partnerships serve as part of our ongoing mission to provide integrators with a comprehensive end-to-end solution that allows data to flow seamlessly throughout the project lifecycle – from initial client contact through the ongoing service relationship. (Find more on the CEDIA panel discussion regarding that project here.)
See more of Tim Bigoness' D-Tools Exhibitor Spotlight here.
---

Datasat Digital – Booth #4454
Any hints on what you'll be unveiling at the show?
What you'll see is the evolution of our products, both in capability and surround formats. Being a finalist for the CEDIA Manufacturers Excellence Awards for Best New Product is an honor, and showcases the exhaustive efforts of our engineering team to stay current and capable. They've truly built the best product available.
Read what else Steve Evanitsky of Datasat had to say here.
---

Any hints on what you'll be unveiling at the show?
We'll have all of our newest and most popular seating models, but our showcase piece is our new Smart Chair. It features some exciting smart technology for audio- and videophiles that will enhance their movie-watching experience. This new technology can be integrated into many of our seating options and will connect to most automation systems. It allows for various customizable features including preset sitting positions and pausing of the movie when someone exits the chair, among other options.
See what else Gabi Wolper has to say about Fortress Seating here.
---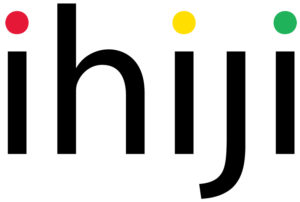 Ihiji – Booth #5712
Any hints on what you'll be unveiling at the show?
We're showcasing significant additions and enhancements to both Ihiji Invision and Ihiji ServiceManager and will be displaying a new Mobile App for Ihiji Invision, which will further simplify a technician's already hectic life. Additionally, we're making recurring revenue and managed services a reality for integrators with big enhancements to our award-winning Ihiji ServiceManager platform. We are also proud to showcase more than 250-plus NEW IP product integrations that we'll detail more through the show. I'm also teaching RMR and networking courses at the show, which provides attendees the opportunity to return home from CEDIA in Dallas with the foundation for a clear path to recurring revenue within their business.
See what else Mike Maniscalco has to say here.
---
Any hints on what you'll be unveiling at the show?
Many know Meridian to be a manufacturer of high performance, groundbreaking loudspeakers, but for the CEDIA audience, we want the industry to see Meridian as a highly differentiated custom installation brand with a heightened focus on the CI channel that includes new products and enhanced services. During CEDIA we will be emphasizing this commitment and will be unveiling and showcasing the following in booth #5708:
Meridian 258 Dedicated eight-channel, rack-mountable power amplifier
Meridian 857 Reference two-channel rack-mountable power amplifier
Meridian 218 Single zone audio controller for Sooloos and whole-home distributed audio
Meridian Design & Specification Service enhancements
Meridian Sooloos enhancements
Meridian and Barco partnership
Meridian and Josh.AI partnership (more news via forthcoming announcements)
All of Meridian's new product introductions at CEDIA will be…
To read more of Rayner Sheridan's comments, go here.
---
Any hints on what you'll be unveiling at the show?
We're the industry's first and only turnkey RMR generation platform and started only this year. We've been excitedly collecting some amazing data that will surprise a lot of folks. When CEDIA attendees discover what a well-trained service team can do to improve their clients' technology experience and increase profits for their integration firm, they may be even more eager to begin implementing service contracts as a standard offering.
To see what else Joseph Kolchinsky has to say, go here.
---

Any hints on what you'll be unveiling at the show?
This year at CEDIA 2016 Stewart Filmscreen will have a BIG reveal at the show that will revolutionize the screen category and the way we enjoy movies, music, and more. Our social media marketing campaign introduces new hints each week, using video and catchy copy to introduce a new projector screen technology that only Stewart Filmscreen could pull off. The hints are subtle but reveal something BIG, driven by an unwavering passion and pursuit of perfection to deliver a future-proof 16K+ resolution product. Check out our YouTube channel. We're having a lot of fun and we're bringing that energy to CEDIA. Come see what's new and different – I think you'll be impressed!
To read more from Vijita U.G., go here.
---

Any hints on what you'll be unveiling at the show?
We have a couple of surprises in the works, but rest assured that will be showing many of our larger/custom solutions at CEDIA Expo this year. We are the specialists in delivering solutions for 20 amp and larger installations and we will be showing several models that are designed for larger custom installations such as our Wall Mount AVR panel, and our All-In-One panel that was initially designed for recording studios by Arthur Kelm. Kelm is both VP/General Manager/Chief Engineer for Capitol Studios (part of the Capitol Music Group) and also CEO of Ground One AV Inc., a consulting firm that addresses the specific power and grounding requirements of professional recording facilities and high end home installations. His list of clients reads like a who's who of the entertainment industry. He has been Director of Engineering for Record One, The Complex, Record Plant Studios, Skywalker Sound and consultant for Walt Disney Imagineering. He brings his vast and varied experience, technical knowledge, and impeccable reputation to the marketplace. He now focuses his energies full time on problem solving and creating solutions. The Torus Power All-In-One panel offers an incredible power solution for custom theaters that is very unique — it includes a complete breaker panel so that you can run a theater and multiple TVs or other components in different locations all off of one unit. It really simplifies the larger projects.
See what else Kevin Main has to say here.
Stop by these KMB clients' booths during CEDIA to get more information on their exciting products. See you there!