We're baaacccckkkkk… CEDIA Expo has returned to one of our favorite towns, and we're here to share some favorite spots to eat, drink and be merry. We invited Expo attendees (past and present) to give us their choice restaurants, bars and touristy things to do; we've sprinkled in a few of our own for good measure. As Barrie McCorkle of D-Tools puts it:  "If you like food, you will not be disappointed with this city. It's a culinary mecca." Refueling for the show WILL NOT be a problem.  
From Jason Vreeman, Director of Cinema Sales, Americas, Dolby
Hailing from Colorado Springs, Jason has a good sense of what's hot (and what's not) in Denver. His #1 pick for dining in downtown Denver: Ophelia's Electric Soapbox. 
With a 5-star stellar gourmet menu made from ingredients which are all locally sourced, a bar offering the highest quality cocktails and mocktails, and a retro atmosphere of 60s post Hays Code film deco and live music (or dueling DJs depending on the night), Ophelia's Electric Soapbox is a feast for your eyes, ears and pallet.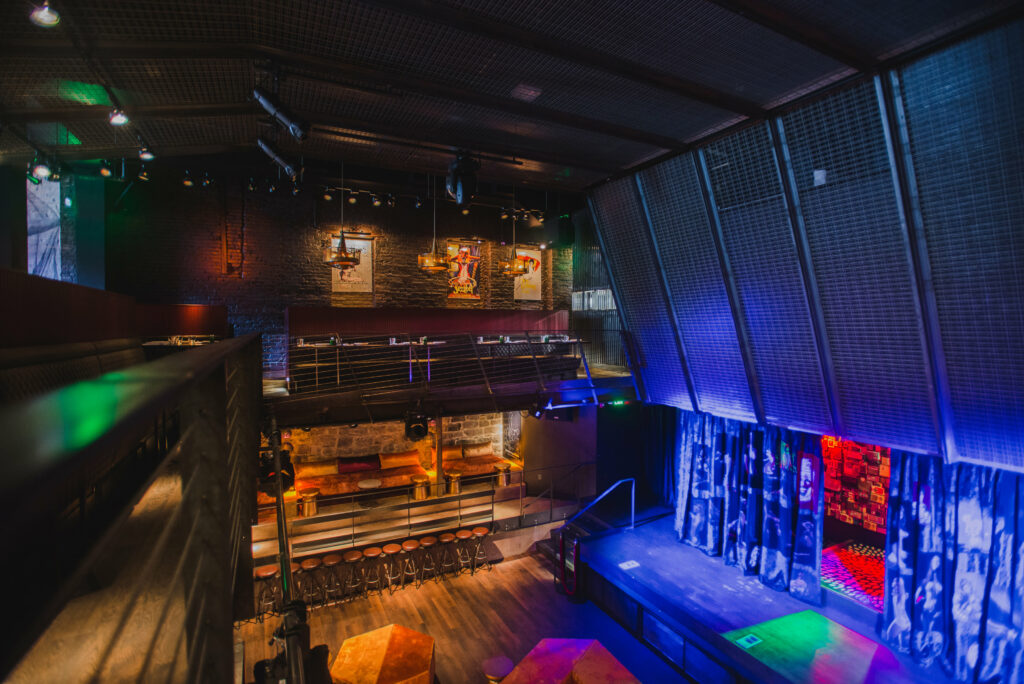 From Barrie McCorkle, Director of Supplier Programs, D-Tools
There is a ton of stuff to choose from as you walk the distance on the 16th Street Mall or just a block away from it. Some of my favorites here include Earl's Kitchen and bar, Panzano, Elway's, Tamayo, Cru, Rioja, Tupelo Honey and Jax Fish House. You will not go wrong with any of these. If you go to Earl's or Panzano, basically everything on the menu is fantastic. If you like lamb, get the lamb lollipops from Cru. The oysters from Jax are incredible, try the creole, yum.  If you want some crazy cocktails and solid southern cuisine with a twist, Tupelo Honey is your place. If you find yourself at Elway's, the burger is damn good, in addition to their extensive selection of killer steaks and perfectly cooked seafood.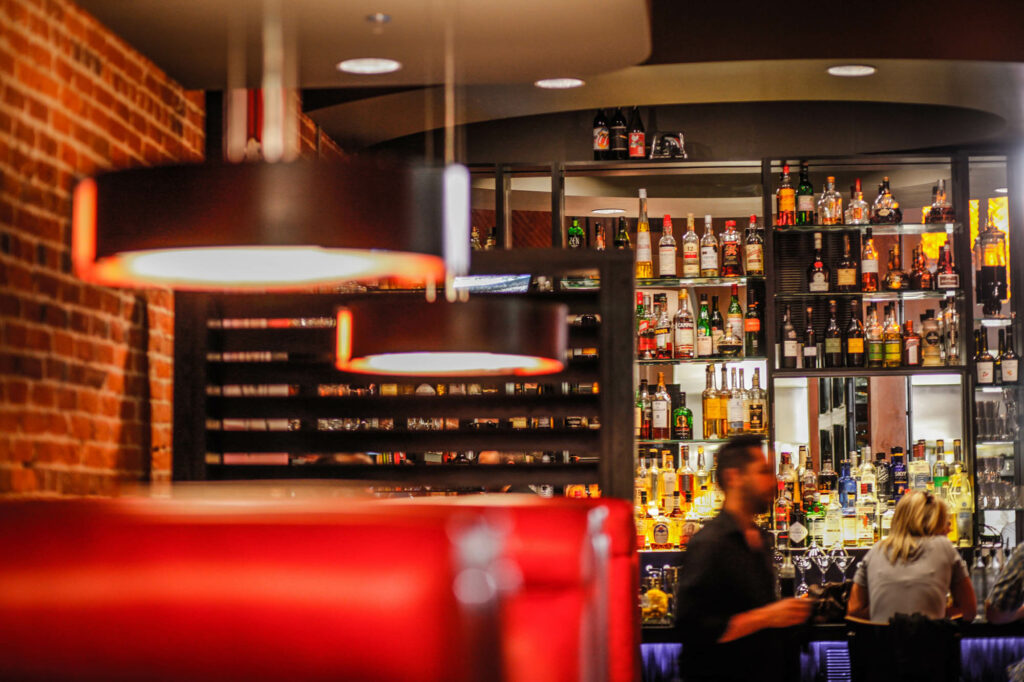 If you want a truly magnificent culinary experience, I have four suggestions for you. First is TAG.  It's on Larimer Street and you will walk right past it if not careful. This place is magnificent. You know when you have that one dish at a restaurant that has you dreaming about its flavor for days after. TAG has this, but with every single dish they serve. You will find yourself licking the plate at this place. Some must haves are the duck fat fries (you can order as an appetizer), the caramelized butterfish, flash seared Hamachi, and Hong Kong style steamed sea bass. Whatever you do, leave room for dessert. The Sticky Toffee Cake will make you wonder how things this delicious are even possible.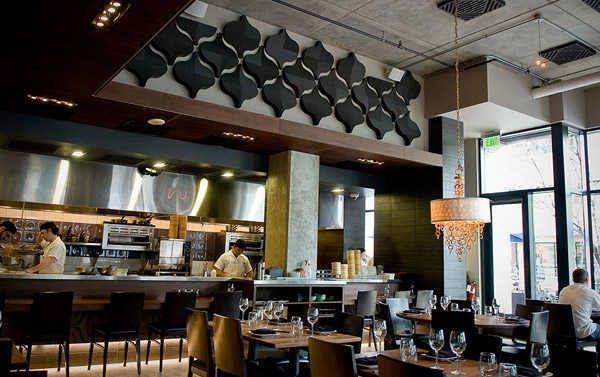 Second on my top list is Cholon. This is an Asian fusion restaurant that makes everything incredible. They also have a late-night happy hour from 9 p.m. to close. Some specialties are the Lobster Saigon crepes, 7x Wagyu Steak, and Ahi Tuna Crudo. But the one item on the menu that is a must-order is their soup dumplings. Somehow Cholon is able to create little balls of dim sum with gruyere cheese, sweet onion and soup, yes soup, inside the dumpling. It is an actual explosion of flavor in your mouth. And yes, you can get them at happy hour.
Third is a little off the beaten path—a hidden gem called Café Brazil. It's located about 10 minutes outside of downtown on the corner of Lowell and 44th. This is not the Brazilian restaurant you are thinking of where they cut meat off of skewers. No, no, this is traditional Brazilian cuisine with a full rum bar that's home to over 75 rums from around the world. You can even order rum flights. Once again, you cannot go wrong with anything on the menu, but there is one dish that is a must. Occasionally, they will offer rack of lamb as the special. If you are lucky enough to have this option, ORDER IT. There is none better, anywhere, period.
Last but not least is a place called The Family Jones. They distill their own liquor and make craft cocktails like you've never had before. If you're unsure what to get, trust your server. The entire staff is made up of foodies who will not steer you wrong. All food here is prepared as smaller share plates, so you can sample a lot of different things and get a good variety. Some of my favorites are the Roasted Artichoke Fondue, Upside Down Pineapple Pork, Duck Leg Confit, and the 48HR Beef.
From Robert Keeler, Senior Director of Sales, CEDIA
Some people like to slow down with a low-key restaurant after the show floor closes; others need a venue that's livelier. The latter is what Robert prescribes, and his go-to is Otra Vez Cantina. A relatively new establishment, the restaurant's slogan is "A great time, every time, and then again." Say no more. Located on the 16th Street Mall, it's easy to get to and easy to find something delicious on the menu. Otra Vez Cantina specializes in Mexican fare with South American influences, and offers more than 200, yes 200, tequilas and mezcals, plus wide range of other cocktails. The 20-foot floor-to-ceiling bar connects to a street-side patio. A private banquet area is available for parties and meetings. 
From Margot Narum, KMB Friend and Foodie
When Margot is in Denver, she makes a point to visit Gaetano's and thinks you should, too! Not to put on the pressure, but this establishment, which opened in 1947 was a favorite hangout of the several notorious members of the mob. Mob boss kingpin "Little Caesar" liked Gaetano's and so did the Smaldone family. Today, this Denver icon retains much of that same flavor, serving up old-school, authentic Italian dishes and Gangster cocktails. Word to the wise, this is a small restaurant where food is made to order. On a tight schedule? Nope. Ready to linger and soak in the ambiance? Yes. 
From KMB Communications, Don't Forget Breakfast 

A hearty breakfast is the best fuel for battling a busy show floor. Snooze specializes in classic breakfast fare in a casual atmosphere. Some of the notables on the menu: 
Breakfast Pot Pie
Snooze's homemade rosemary sausage gravy smothers a flaky puff pastry, topped with an egg your style (we'd say sunny side up!). You've reached breakfast bliss, complete with hash browns.
Ham Benedict III
The classic evolved with our signature English muffin topped with shaved hickory smoked ham, perfectly poached cage free eggs and smoked cheddar hollandaise.
Blueberry Danish Pancakes
Buttermilk pancakes topped with blueberry coulis, sweet cream and almond streusel surrounding a center of lemony cream cheese filling
Abri-ca-lav-ra Mimosa
Wash it all down with a specialty breakfast cocktail of Snooze Sparkling, Abricot liqueur, fresh lavender, honey and lemon juice.
The Napa Valley of Craft Beer
Colorado is known as the "Napa Valley of Craft Beer" … and beer in general. The city of Denver definitely contributes to its nomenclature, boasting 6 craft breweries per 50,000 people. Craft beer aficionados John Sciacca and Mike Maniscalo offer their recommendations (as well as breweries they're eager to try), in no particular order:
From John Sciacca, Principal, Custom Theater & Audio and KMB blogger
I can't really remember a ton of stuff that I tried in Denver… I remember having some great stuff at Upslope, Crooked Stave is known for sours (blech!), and Odell supposedly makes a solid IPA. Falling Rock Tap House is supposed to have a great tap selection too…..and is one of the very few places outside of Napa-area where you can get Pliny the Younger.
From Mike Mike Maniscalco, Better Living Technologies
My faves include Falling Rock Taphouse, Epic, Great Divide and Crooked Stave. I'm looking forward to trying Purpose. 
Show Floor Escapes
If you have three hours to spare, HA!! Maybe after the show ends, though, you can partake in a tour that takes you to craft brew hot spots in the Lower Downtown (LoDo) District of Denver. During the four stops, you'll go behind the scenes to experience the brewing process, drink in a brewery founded by the governor, and have the opportunity to pose plenty of questions to the tour guides. Tour stops include Jagged Mountain, The Wynkoop, Falling Rock, and Rock Bottom.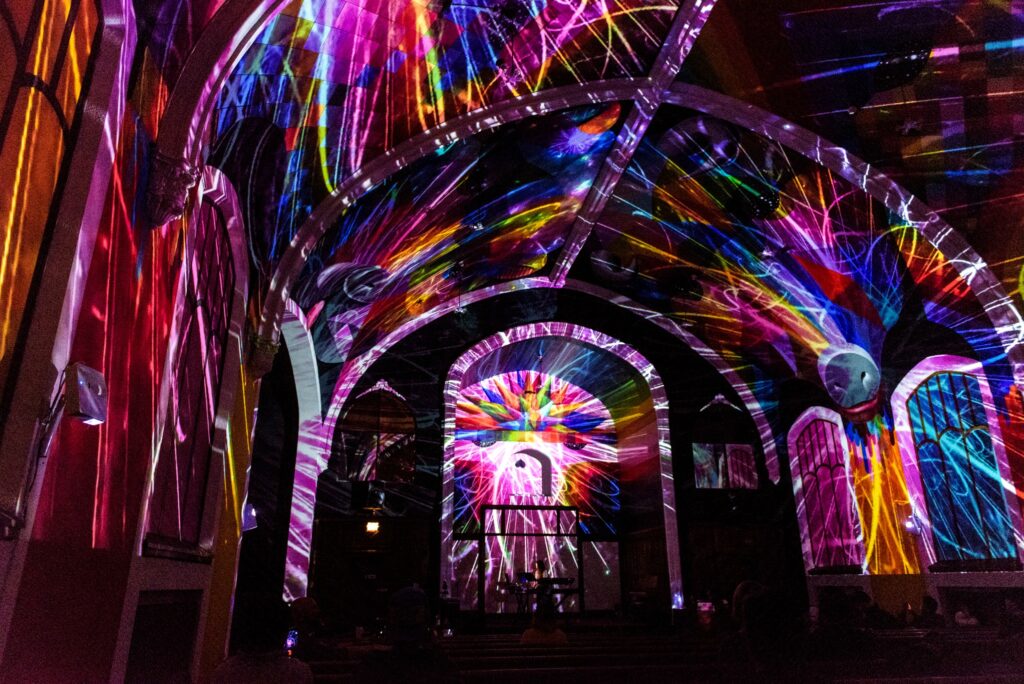 Projection mapping is an up-and-coming application in the home systems biz. See it up close at one of Denver's hottest new attractions: Beyond. This projection-mapped laser light show is held at the International Church of Cannabis and features guided meditation, an audio visual art installation, and a musical laser light experience. 
Fresh air and flora are good for a trade show reset and refresh. Spanning more than 24 acres, the Denver Botanic Gardens provides plenty of this, featuring a wide range of gardens and collections. 
We hope you try (and love) some of our recommendations. Tell us what you thought of them in the comment section below. See you in Denver!