Special presentation by Kordz cabling expert brings understanding to confusing fire safety standards, clarifies roles and responsibilities of integrators and manufacturers, and provides best practices to follow for safe, reliable connectivity. 
Hong Kong, China; Barcelona, Spain (January 26, 2023) – Dedicated to providing systems integrators with the premium cabling products, tools, and support they need to deliver exceptional connectivity to their customers, Kordz will present at ISE 2023 an informative educational session on why and how to comply with current European and UK fire safety regulations when specifying and installing cable in commercial and residential environments. Covering all aspects of cable selection and implementation that can impact the financial liability of an integrator's business, the safety of clients, and the protection of buildings against fire damage, Kordz resident cabling expert and International Product Manager, Kevan "Cable Kev" Sproston, will impart wisdom on the history behind Construction Products Regulation (CPR) and EN 50575 regulations, roles and responsibilities of manufacturers and integrators, and best practices integrators should follow to achieve full adherence to the latest fire safety standards. 
A presentation that integrators can't afford to miss, "Cable Fire Regulations: What you and your business need to know," will be held February 3rd at 2–2:45 p.m. on the Smart Home Technology Stage (Stand #2F350). To register for this important presentation please go to https://www.iseurope.org/ise-2023-conference-programme/smart-home-technology-conference.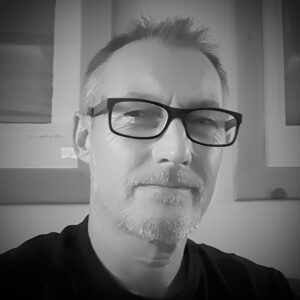 "Compliance with fire regulations is a crucial yet often overlooked part of cable installation. Confusion over the evolving standards, compounds, and ratings only complicate matters," says Sproston. Adds James Chen, Kordz Managing Director, "Not all cables claiming compliance are actually compliant and that's a big problem if something goes wrong. We want to help professionals know how to protect lives, as well as their livelihoods, by choosing the right fire-rated cable and following best practices for compliance." 
The course will unravel the mystery behind the specs, provide an understanding of current European regulatory requirements and guidance on how to comply. Integrators who ignore these important regulations invite significant risk to their business and their clients who expect safe, reliable work from their contractors.  
Key discussion points include: 
The history of CPR fire regulations

The roles and responsibilities of those involved with cables from the installer to the manufacturer

An understanding of the fire safety standards, compounds and ratings

Steps toward compliance that protect your business and clients 
Where to See Kordz at ISE 2023
ISE 2023 attendees can visit Kordz at Stand #2F450 to learn more about its range of high-performance, installation-friendly, professional-grade cabling solutions, including the debut of SlimCat™, an all-new line of 28AWG Category 6 networking components that deliver all the power in half the size. While at the exhibit, integrators can also take "The Terminator" cable challenge for a chance to win a variety or prizes, and stick around for the Kordz's 20th birthday celebrations. To learn more about Kordz's premium professional-grade cabling, please visit www.kordz.com
About Kordz
Kordz's professional-grade products are designed, engineered and constructed to enable industry partners to focus on the big picture, not the little hurdles. The company's extensive line of robust, fast and effective cabling and networking components deliver the seamless interoperability and digital experiences today's tech-savvy end-users expect and dramatically simplify deployment for systems integrators. By offering a wide range of professional cabling solutions backed by expert technical support, Kordz helps systems integrators around the globe meet the evolving cabling requirements of a wide range of residential and commercial environments. For more information about Kordz, please visit kordz.com and follow the company @kordzglobal on LinkedIn, Twitter, Facebook, Instagram and YouTube. 
Media Contact
For interviews, reviews, and more information please contact Katye (McGregor) Bennett of KMB Communications at +1-425-328-8640 or [email protected]
All products, product names, trademarks, and registrations mentioned are the property of their respective owners, all rights reserved.