WALL-SMART renders the popular pint-size Lutron Pico keypad a seamless part of any wall surface with innovative wall mount.
BUFFALO, NY (June 29, 2022) WALL-SMART, the leading manufacturer of innovative mounting hardware that enables a wide variety of smart devices to be installed flush with wall and ceiling surfaces recently introduced a custom-designed and engineered solution for Lutron's popular Pico keypad. Intended for installation during home construction, the design-friendly mount can be recessed into any wall material, including drywall and solid surfaces like concrete, wood, metal, and marble. Once the mount has been installed into the wall, the Lutron Pico keypad inserts easily into it, where it sits perfectly flush with the surface. Without constraints on where the mount can be installed or concerns over its impact on design, the Pico keypad can be placed in areas where it is most convenient to use. 
Further camouflaging the keypad, the trim of the WALL-SMART mount can be painted to match the color and texture of the wall surface. Constructed of moisture-resistant MDF and engineered for easy insertion and removal of the keypad, the mount ensures optimal performance and control of lights, automated window treatments, and audio systems. WALL-SMART's flush mount for Lutron's Pico keypad rounds out its portfolio of other Lutron wall mounts, including versions for Palladiom, Alisse, and seeTouch keypads. 
"Our new wall mount customized for Lutron's popular Pico keypad offers designers, architects, and home tech integrators yet another option for integrating Lutron control products seamlessly into home environments. Combined with the small size of the Pico, our mounts make the keypad virtually disappear into the wall surface," says WALL-SMART Co-CEO and Founder Galia Ben-Dor. "Like all of our concealment solutions, the Pico mount delivers the clean, minimalist appearance that so many homeowners want today."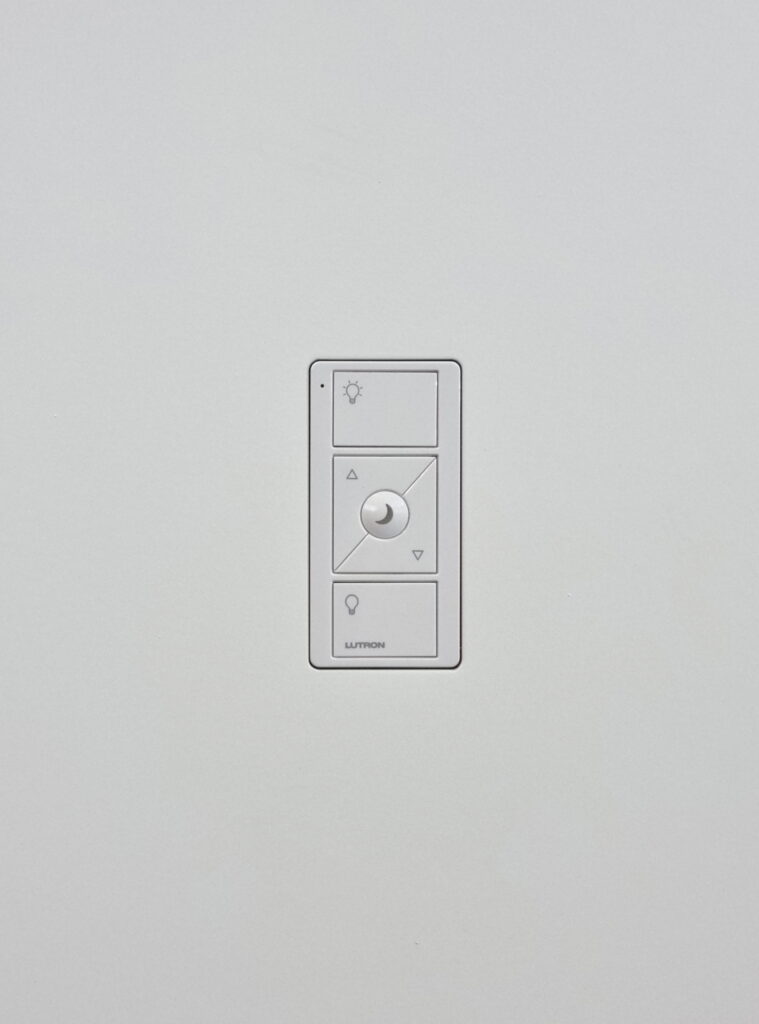 Where to See WALL-SMART
To learn more about WALL-SMART's complete portfolio of innovative mounting hardware please visit www.wall-smart.com and view instructional installation videos at http://www.wall-smart.com. 
About WALL-SMART Ltd.
WALL-SMART is the leading designer and manufacturer of custom flush ceiling and wall mounts for high-end home electronic devices, including tablets, touchscreens, Wi-Fi access points, security cameras, voice assistants, and more. Dedicated to providing cutting-edge, creative, and cost-effective concealment solutions for technology in new and existing homes, WALL-SMART inspires homes that are both technically advanced and exceptionally beautiful. A wide range of products, combined with simple installation, and fast, hassle-free worldwide shipping, positions WALL-SMART as a valuable smart home resource for home systems integrators, home builders and contractors, architects, and designers. 
For more information about WALL-SMART, please find and follow us on Facebook, Twitter, Instagram, and LinkedIn. 
DOWNLOAD IMAGES HERE 
WALL-SMART Media Contact:
Katye (McGregor) Bennett, KMB Communications
email: [email protected] 
WALL-SMART® is a trademark of WALL-SMART Ltd., registered in the US and the UK. All other products, product names, trademarks, and registrations mentioned are the property of their respective owners, all rights reserved.