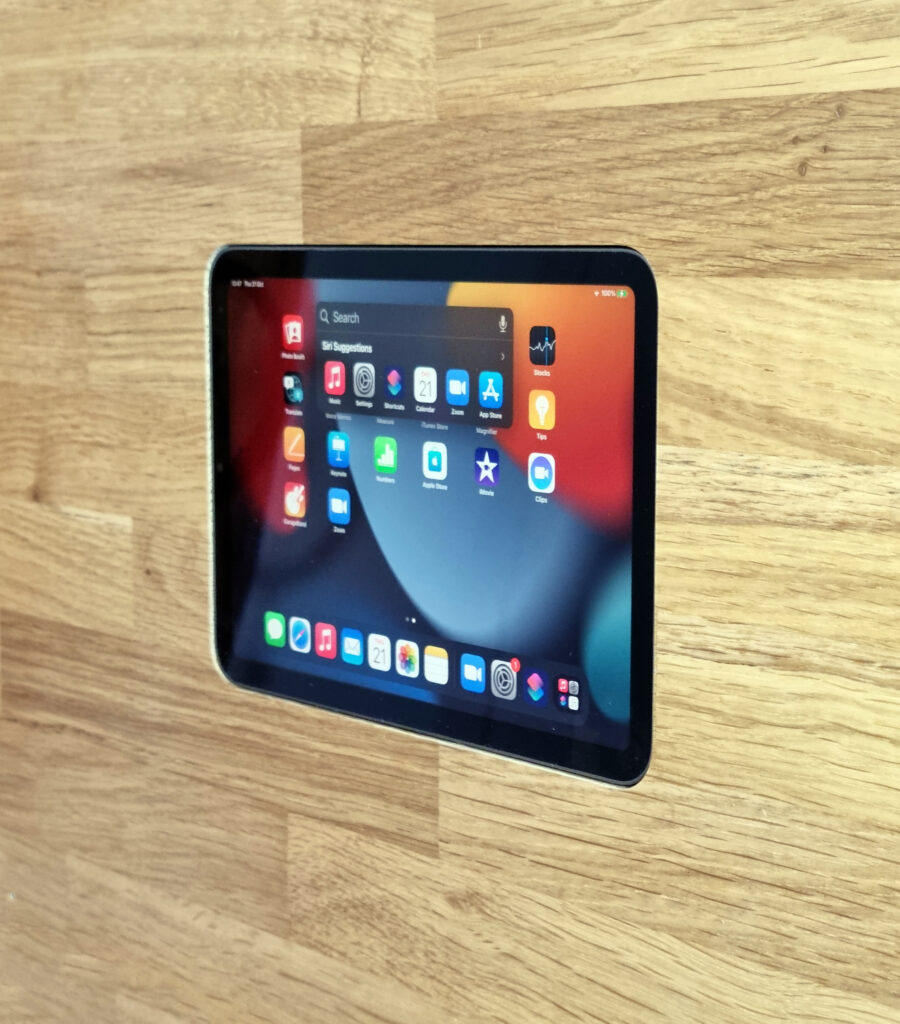 WALL-SMART launches custom wall mounts for iPad Mini 6 just a month after Apple's release of the device.  
BUFFALO, NY (November 4, 2021) –WALL-SMART, a leader in the design and manufacture of innovative mounting hardware that beautifully recesses a variety of home technology products seamlessly within wall and ceiling surfaces, is shipping flush mounts customized for Apple's recently released iPad Mini 6 tablet. Uniquely designed for the iPad Mini 6, the mounts come in several different varieties to suit the installation requirements and enable easy user interaction with the tablet. 
Available and shipping in the iPad Mini 6 portfolio are mounts with or without an audio grille for installation in drywall during construction, mounts with bezels for retrofit applications, and mounts for installation in solid surfaces like marble, wood, and concrete. With so many choices, home systems integrators, designers, builders, architects, and discerning homeowners now have a way to turn a popular device that once cluttered coffee tables and countertops into a complementary design element.  
"One of WALL-SMART's primary objectives is providing attractive mounting solutions for smart home products soon after they are released. Once a product is launched, we too go to work to customize a special mounting solution for it, paying close attention to every detail to ensure exceptional fit and finish within all types of home environments without any compromise of the device's functionality or performance. Our new iPad Mini 6 mount is a reflection of this commitment," says WALL-SMART Co-CEO and Founder Galia Ben-Dor. "We think every home should be as beautiful as it is smart, and our new flush mounts for the iPad Mini 6 adhere to this core WALL-SMART philosophy."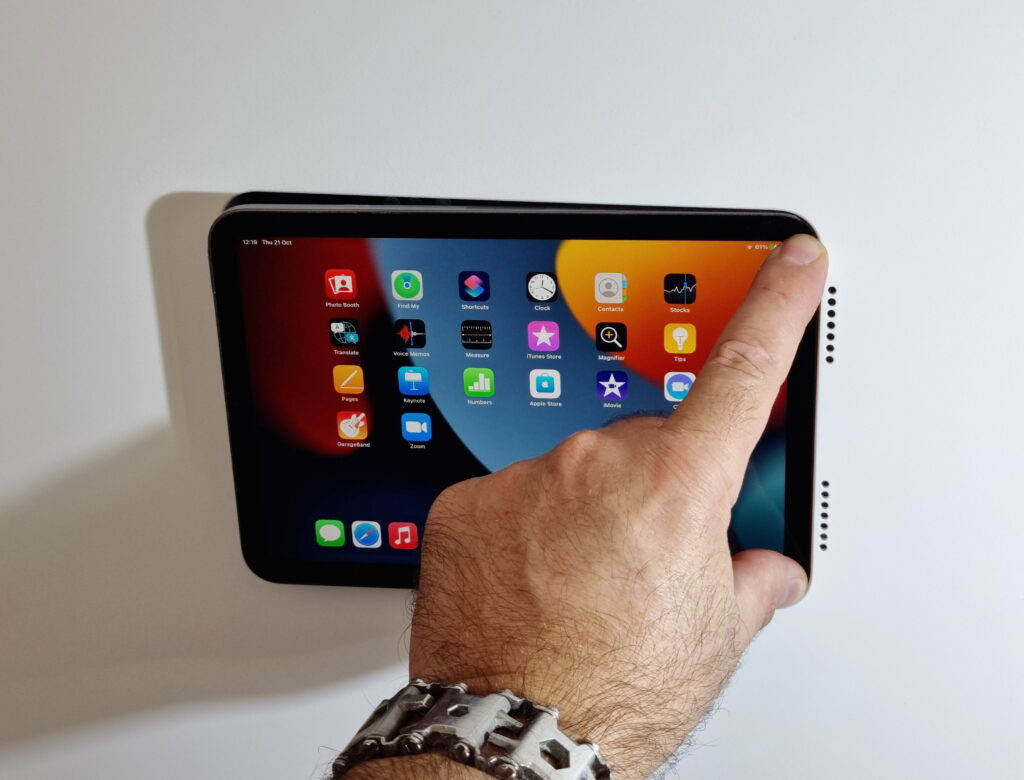 In addition to lending a clean, modern appearance, WALL-SMART's new flush mounts for the iPad Mini 6 provide secure, stationary placement of a product that often gets left behind or lost. The tablet can be easily inserted and removed from the mount and a built-in USB adapter keeps it fully charged. 
Like all WALL-SMART's design-forward mounting solutions, the iPad Mini 6 offerings are constructed of moisture-resistant, chemically treated MDF and install similar to that of any drywall application. In addition to drywall and plaster, the mounts can be recessed into solid surfaces including concrete, brick, wood, marble, glass, and metal. This flexibility of installation allows integrators to install smart home controls where they can be conveniently accessed regardless of the wall surface. The mount can be oriented vertically or horizontally for even greater installation flexibility, and its bezel or trim can be painted to match the wall surface. 
About WALL-SMART Ltd.
WALL-SMART is the leading designer and manufacturer of custom flush ceiling and wall mounts for high-end home electronic devices, including tablets, touch screens, Wi-Fi access points, security cameras, voice assistants, and more. Dedicated to providing cutting-edge, creative, and cost-effective concealment solutions for technology in new and existing homes, WALL-SMART inspires homes that are both technically advanced and exceptionally beautiful. A wide range of products, combined with simple installation, and fast, hassle-free shipping, poises WALL-SMART as a valuable smart home resource for home systems integrators, home builders and contractors, architects, and designers.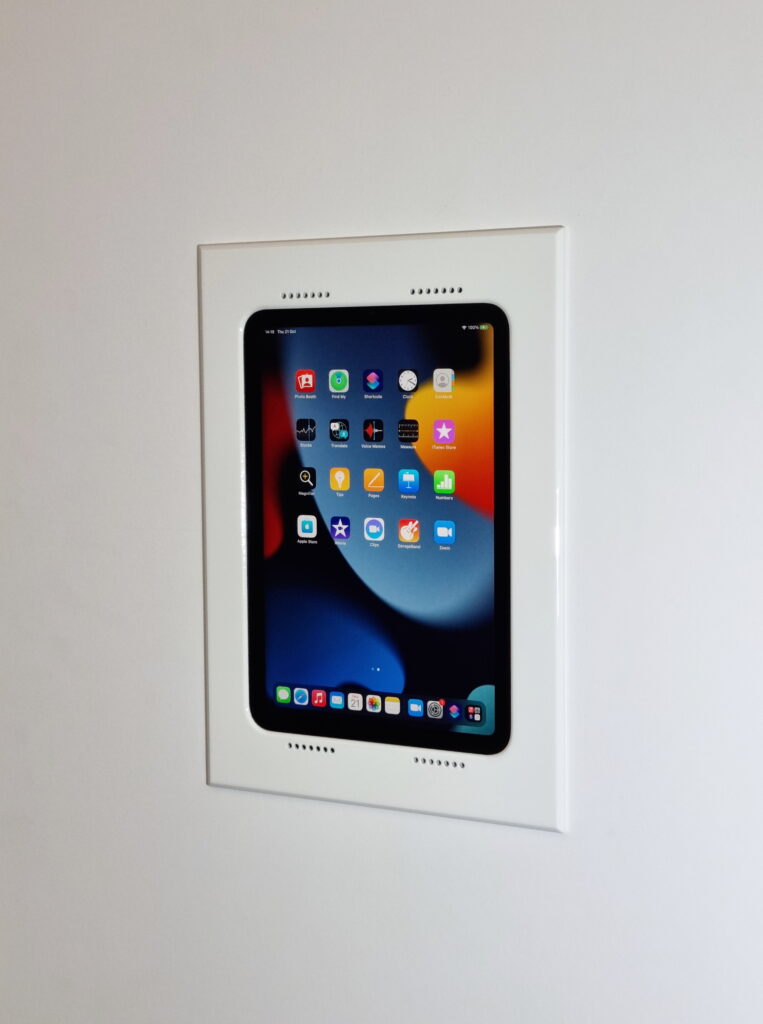 For more information about WALL-SMART, please find and follow us on Facebook, Twitter, Instagram, and LinkedIn. 
Media Contact
For interviews, reviews, or more information, please contact Katye (McGregor) Bennett of KMB Communications by phoning (425) 328-8640 or emailing [email protected].

All products, product names, trademarks, and registrations mentioned are the property of their respective owners, all rights reserved.