Growing cyber threats demand advanced network protection — Access Networks and Sophos join forces to deliver enterprise-grade networking solutions

Los Angeles, CA – February 28, 2019 – Access Networks, the premier enterprise-grade networking solutions provider for the modern smart home, has joined the Sophos Partner program. This program allows Access Networks to meet the growing security demands of its customers and prospects in the US by providing synchronized, next-generation cyber threat protection by Sophos for networks and endpoints, including web, email, server, and mobile security.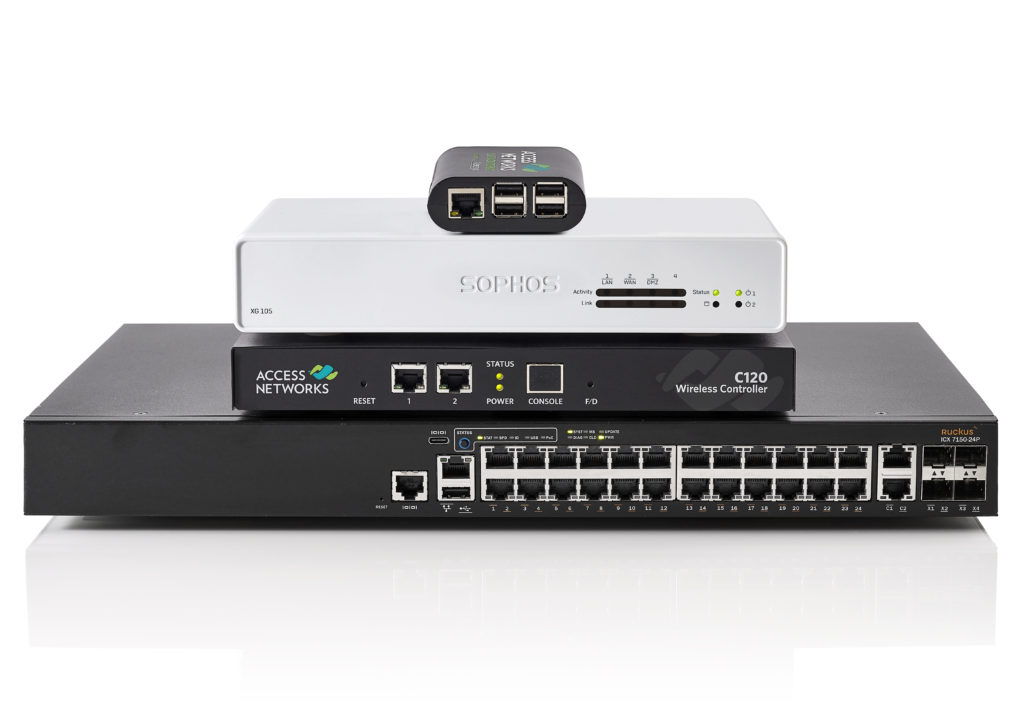 In joining the Sophos Partner program, Access Networks can now offer Sophos firewalls as part of its Core systems, offering integrators and their clients enhanced security features and benefits.
"Sophos is a next-generation security company with a channel-best strategy that delivers cybersecurity innovation, plus marketing, sales, and support initiatives to help partners succeed on every level. We are committed to building solid relationships with our partners, so they can bring the most advanced security to customers," said Erin Malone, vice president of North American sales, Sophos. "With cyber threats evolving and changing daily, organizations of all sizes, including high-end homes, need security that's effective and simple to use. We are excited to welcome Access Networks into our partner community and look forward to a successful relationship."
"Likewise, Access Networks specializes in advanced, reliable and secure enterprise-grade networks for today's smart residence, which typically requires security similar to a small business," says Brett Canter, chief technology officer for Access Networks. "By joining forces with Sophos, our Core network solutions offering will now provide greater protection against cyber threats, which gives our clients and their homeowners even more peace of mind."

In addition to best-in-class security and innovation, Sophos provides a specialized dashboard within Sophos Central, a cloud-based management platform where partners can manage and configure product settings, distribute licenses and have a real-time perspective on customer activity. The Sophos Central dashboard also provides up-to-the-minute threat and product updates, for faster, more effective customer protection.
To learn more about how Access Networks and Sophos have joined forces to deliver next-generation cybersecurity solutions, please visit www.accessca.com or contact [email protected].
# # #

About Access Networks
Access Networks is the premier enterprise-grade networking solutions provider for the modern smart home. We design and maintain sophisticated network solutions based on a simple premise: keeping our customers connected. Access Networks assists custom integrators by working to specify, select, source, and configure the networking gear before it is shipped to the project site. From design and deployment to service after the sale, we are here to ensure our network solutions meet the bandwidth demands of today's AV and control components and enhance the overall technology experience. Visit www.accessca.com and follow @AccessNetworks on Twitter and Facebook to learn more.

All products, product names, trademarks and registrations mentioned are the property of their respective owners, all rights reserved.
Access Networks Media Contact
For interviews, reviews, or media tours please contact Katye (McGregor) Bennett of KMB Communications by phoning (425) 328-8640 or emailing [email protected].