Systems integrators benefit from same-day pick-up, earn Partner Rewards through the purchase of Access Networks' products at local brick-and-mortar Snap One Partner stores.  
LOS ANGELES, CA – Access Networks, the premier enterprise-grade networking solutions provider and a Snap One brand, is making it easier than ever for systems integrators to get the products they need to deploy networks quickly and efficiently. Now, Access Networks offers select Unleashed wireless access points through local brick-and-mortar Snap One Partner Stores. Available to integrators for same-day purchase and pickup are several Access Networks Wi-Fi 6 access points, the A350, A550, and A650. Also in stock is the Access Networks A510, an 802.11ac WAVE 2-compliant access point. This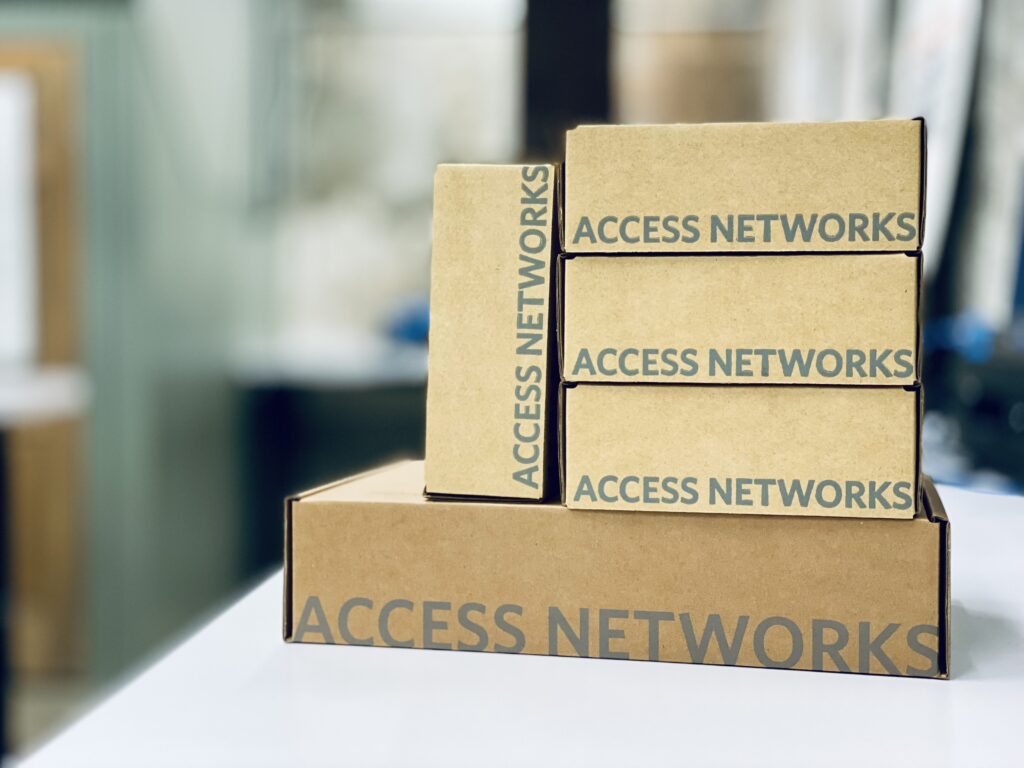 range of Unleashed enterprise-grade products affords Snap One partners a solution for networking projects of every size and scope, starting with the A350 for modest networking environments to the A550 and A650 for mid-to large-size networking applications. 
"We want to make it easier for partners to deploy enterprise-grade networking systems and access products when they need them for projects," says Access Networks VP GM of Managed Services, Bryce Nordstrand. "Being able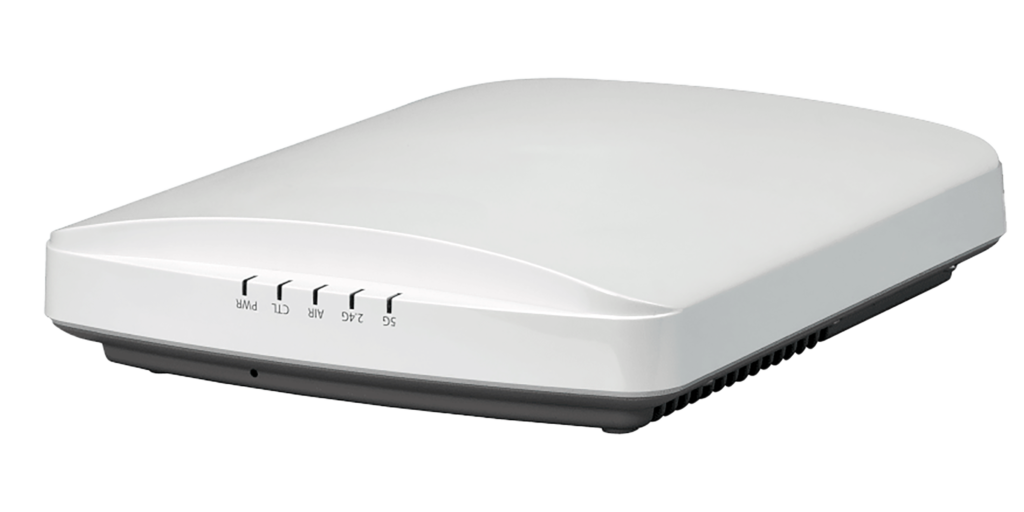 to pick up Unleashed wireless access points directly and on the same day from a nearby Snap One Partner Store streamlines workflow tremendously and provides integrators with on-the-spot assistance from Snap One Partner Store associates. Bringing Access Networks products to brick-and-mortar establishments nationwide helps partners sidestep having to wait for products they need immediately."
Unleashed access points feature a built-in controller to simplify setup and management for greater economy. All Access Networks access points contain proprietary BeamFlex+ adaptive antenna technology which optimizes performance, mitigates interference, and delivers superior user experiences. Also, any Access Networks product bought from a Snap One Partner Store comes with a 4-year hardware warranty, plus support and service from Access Networks' certified engineering team. 
Another benefit of purchasing Access Networks products from a Snap One Partner Store is the robust Snap One Partner Rewards Program. Partners can earn points and move up in reward levels to help them attain quarterly rebates, premium technical support, feedback calls with the product team, attendance at exclusive events, and more. All Access Networks access points qualify for 3 points per dollar spent through the program. To learn more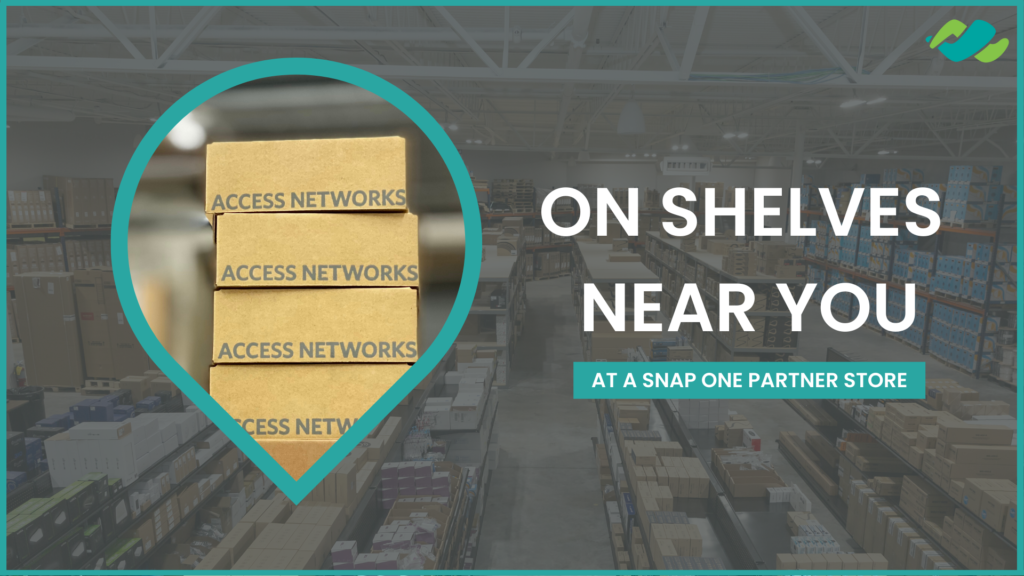 about the Partner Rewards Program, please visit https://www.snapav.com/shop/en/snapav/partner-rewards-program.
Partners interested in learning more about Access Networks products available through Snap One and to find the nearest Snap One Partner Store can visit https://www.snapone.com/contact-us#partner-stores. To see Access Networks' entire portfolio of Wi-Fi 6 certified wireless access points, networking products, and comprehensive services, visit accessnetworks.com or existing partners can visit the portal at my.accessnetworks.com.
About Access Networks
Access Networks, a Snap One brand, is a trusted provider of enterprise-grade networking solutions for the residential and commercial technology integration markets. Access Networks' mission is to deliver premier networking solutions that lead to exceptional client experiences while maintaining the highest level of professionalism, integrity, and innovation. This commitment to excellence is leveraged by Access Networks' superior IT support. From initial design to final configuration, Access Networks' team of networking specialists is on-hand to help integrators deploy projects with confidence. A clear, well-defined focus on managed services and support, combined with an ever-evolving portfolio of best-in-class networking solutions, positions Access Networks as a leader in the networking industry—enhancing home and business environments through reliable, stable, and secure digital connections to what matters most. To learn more, visit Access Networks online at www.accessnetworks.com and follow us on Twitter, Facebook, and Instagram.
About Snap One
Established in 2005 and based in Charlotte, North Carolina, Snap One is a manufacturer and exclusive source of A/V, security, control, networking and remote management products for professional integrators. An industry leader in the pro-install channel, Snap One helps integrators build their businesses by providing a wide range of high-quality products, easily accessible through an intuitive website and backed by award-winning service and support. With a vast catalogue of today's most popular brands, Snap One is the premier choice for professional installers across the globe. With multiple Partner Stores across the U.S., Snap One blends the benefits of e-commerce with the convenience of local stores. Additional information about Snap One and its products can be found at www.snapone.com.
Media Contact
For interviews, reviews, or media tours please contact Katye (McGregor) Bennett of KMB Communications by phoning (425) 328-8640 or emailing [email protected].
All products, product names, trademarks, and registrations mentioned are the property of their respective owners, all rights reserved.
 # # #