Demystify what an appropriate smart home system budget should be and share results with peers, project partners, clients, etc.

Santa Monica, CA, April 18, 2019 — The Home Technology Association has updated its popular smart home technology Budget Calculator, making it even easier for builders, interior designers, architects, construction estimators, and homeowners to allocate budget for and physically accommodate technology earlier in their projects.

Launched in conjunction with the HTA website and free for anyone to use, the Budget Calculator has grown into the association's most-used resource to empower decision-makers in the technology-buying process. New updates for 2019 make the calculator more accurate, more specific, and easier to use. See a video about the Budget Calculator here: https://youtu.be/WCd0fQhHpbk.

Share Home Technology Budget Results
Most significantly, the newly enhanced HTA Budget Calculator now gives users the ability to save results and share them with their home technology integrator, their architect, designer, or builder. Having these details in hand helps ensure all parties are on the same page when it comes to the project's scope-of-work, the clients' expectations, and, of course, the projected budget range. Understanding the clients' perceptions of how much technology a client wants in their home puts the integrator in a better position to deliver a technology experience that will please the client.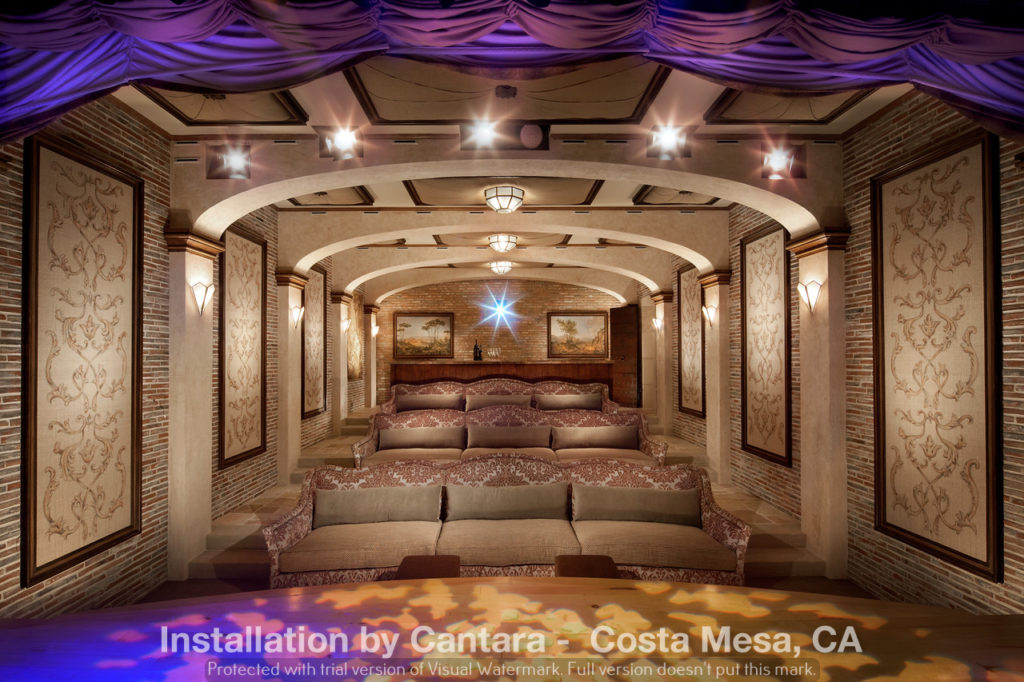 Similarly, design and build professionals are using the figures delivered by the Budget Calculator to prepare clients for the costs associated with home technology, enabling them to bring an HTA Certified integration firm into the project early in the process. Designing the home's technology systems early in the project timeline reduces costs, increases efficiency, shortens delivery timelines, and ensures better results that can aesthetically blend into a home's décor. More information on benefits of early collaboration can be found here: https://htacertified.org/articles/how-architects-designers-builders-should-partner-with-home-technology-installers.

New Functions Help Deliver More Realistic Budget Ranges
In addition to the ability to save and share budgets, the revised budgeting tool features many other useful enhancements designed to give everyone involved a better estimate of the projected home technology costs for a given project.

For instance, the Budget Calculator now features a cost of living adjustment. A new question asks if there is a need for any high-end architectural finishes or concealed technology systems, which allow technology to hide away or otherwise better blend with the home's interior design.

Another benefit of the budget calculator is that users are exposed to the many different technology systems offered by the industry's most qualified home technology integrators. For example, many trade partners and homeowners may not be aware that these professionals offer lighting controls, motorized shading, Wi-Fi networks, surveillance cameras, energy management, and increasingly, lighting fixtures in addition to audio/video, home theater, and smart home systems.

"It takes less than 10 minutes to create a realistic budget range for even the largest of estates. Anyone can use it, whether they are just testing the waters to see what things might cost, looking for basic/modest cost home technologies, or a complete, ultra-luxury and high-performance smart home," says Josh Christian, Director of Certification for the Home Technology Association.

He continues, "If the homeowner or builder isn't sure what they want, it will take just minutes to fill out the survey with broad strokes and still get an idea of how much technology costs will add to their project."

Budget Calculator Helps Builders, Architects, and Homeowners Proceed with Confidence

Above all else, the revamped Budget Calculator is designed to deliver dollar values that more accurately correspond with the costs expected for real-world home technology systems. This is a useful and enlightening tool as most homeowners and trade partners need help determining what the installed cost of home technology systems should be.

"When architects, builders, designers and homeowners use the budget calculator, they feel more comfortable engaging a technology consultant early in the project," Christian says. "The budget calculator takes something that is typically hard to budget and greatly simplifies it, making it more actionable for the design/build team and easier for the client to digest."

Since the Home Technology Association's inception, sharing the budget calculator with the design and build industry has been a top priority. The HTA has shared the tool with many AIA CRAN, AIBD, ASID, IDS, NAHB, and NARI members. See how the Budget Calculator works here: https://htacertified.org/home-technology-installation-budget-tool.

"The response from trade partners is universally positive; we increasingly hear that our budgeting tool is an invaluable resource to educate their clients in the most objective way possible about their technology options and costs. As an association, we look forward to partnering with the national and international trade associations that represent architects, general contractors, interior designers, and construction estimators. The more we can help design and build professionals to account for technology needs sooner in the build process, the better the end results, and the happier the client," says Christian.

In addition, the HTA is currently calibrating the Budget Calculator to work internationally. The calculator will be able to adjust for different countries, factoring in component pricing, VAT, and duties that affect costs.

To learn more about the HTA and its newly enhanced budget calculator, visit www.htacertified.org.

About the Home Technology Association
The Home Technology Association is the first independent organization to educate and empower homeowners and the architectural and design (A&D) community in their technology purchases while elevating the custom integration industry's status with a rigorous third-party certification process. HTA Certification is a rigorous-to-achieve standard that homeowners, builders, architects, and interior designers can rely on to find the very best residential technology integrators for their projects. Not only does this drive more business to the most capable and trustworthy professionals but it also ensures consumers have consistently great technology experiences. Learn more by visiting HTACertified.org and by following the Home Technology Association (HTA) on LinkedIn, Twitter, Facebook, Instagram, Houzz, and Pinterest.
All products, product names, trademarks, and registrations mentioned are the property of their respective owners, all rights reserved.
Media Contact
For interviews or more information please contact Katye (McGregor) Bennett of KMB Communications by phoning (425) 328-8640 or emailing [email protected].