250+ Azione members convene to network and focus on key industry topics including Energy, 5G, Lighting and Architect Partnerships
Chester Springs, PA – (March 21, 2019) – New education, networking opportunities, business guidance, and Florida fun is on deck for Azione Unlimited's Fulgent Fling Spring Conference 2019 in Bonita Springs, Florida. The only buying group with a focus on integrators, Azione will bring together more than 250 dealers, manufacturers, service providers, and affiliate attendees to meet April 3–5, 2019, at the Hyatt Regency Coconut Point Resort & Spa.

"We've curated our program so that this year's Spring Conference is going to be more fun, more educational, and more productive than ever for Azione vendors and dealers," says Richard Glikes, President of Azione Unlimited. "From the most impactful networking opportunities and valuable 'Thinking Forward' sessions to small group meetings and audio demos, there is something insightful and valuable for everyone here."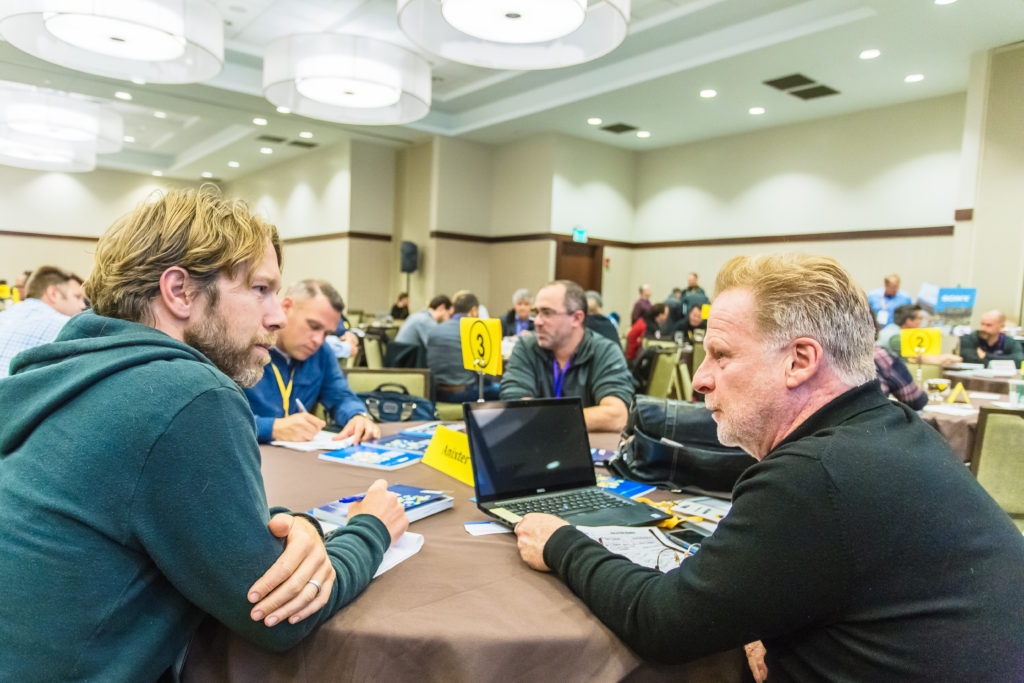 Azione's Fulgent Fling Spring Conference delivers a schedule packed with sessions, business guidance, and networking opportunities. For instance, the Thinking Forward Series panel discussions will focus on key industry topics, including:

Working with Architects – Short presentations by key leaders in the architect community, moderated by Rob Stott, Editorial Director of CT Lab Global Media, which publishes Connected Design and Dealerscope magazines.
5G – A special presentation on 5G conducted by Frank Defilippis, National Sales Manager of DISH, followed by a panel discussion with Frank Defilippis and Mike Heiss, Principal Consultant at M. Heiss Consulting, and moderated by Jason Knott, Chief Content Officer, Emerald Expositions and Editor-in-Chief of CE Pro.
Energy – Moderated by Jason Knott, this one-hour panel discussion comes straight from leaders in the category, including sonnen, Racepoint Energy and SurgeX.
Lighting – The latest perspectives on this emerging category, presented by one of USAI Lighting's experts.
Educating, Connecting Via Small Group Meetings
In addition to one-on-one meetings, vendor members attending Azione's Spring 2019 Florida Conference will present a new concept called "Brand Brainstorms." These conversations are designed to be innovative, inspiring, and exciting in order to spark dialogue between manufacturers and dealers. Small Group Meetings allow attendees to break off in more effective and valuable sessions to discuss various top-of-mind topics. Highlights include:

Power, the Grid and Land of Opportunity
AV over IP: Is this the future of connectivity for entertainment ecosystems?
Increasing Profitability with Change Orders
Businesses that Lead with Lighting
Attracting and Retaining Qualified Personnel While Keeping Cost Under Control
Increase Your Business with Instagram
Interactive Audio Demo Rooms
In addition to the educational opportunities, there will be experiential ones at Fulgent Fling as well. Azione will have different meeting rooms setup with high-performance audio demos from vendor partners, including Sony, Coastal Source, Savant, Integra, Sonance Outdoor, Meridian, Monitor Audio, JL Audio, Audio Control, James Loudspeaker, and Lyndorf Audio.
Fun in the Florida Sun
Of course, Azione's Fulgent Fling would not be complete without a little fun in the Florida sun. Upon arrival, there will be a Member Social designed to allow dealers to visit with vendors informally and get to know one another and have some fun before the conference kicks off.

Based on member feedback, Azione has designed a new dinner concept, Dining with Dealers, offering a more intimate, relaxed setting with groups of 10-12 members heading to a variety of local restaurants. Attendees also have the option to extend their stay in Florida and sign up for optional activities, including the Azione member 5K, golf, paddle-boarding, and more.

To learn more or to become an Azione Unlimited member, visit: www.azioneunlimited.com.
About Azione Unlimited
Azione Unlimited, the education and buying group for integrators, is a consortium of like-minded custom installers, home technology professionals, and vendors. The organization helps its members achieve greater levels of prosperity, technical acumen, and sophistication in running their businesses and serving customers. Founded by industry veteran Richard Glikes and headquartered in Chester Springs, PA, the organization hosts two high-energy, information-packed conferences per year, Azione provides its members with a host of benefits, from product discounts to educational middle management meetings and marketing tools.
Learn more at AzioneUnlimited.com. Follow @AzioneUnlimited on Instagram, Facebook, and Twitter.
All products, product names, trademarks and registrations mentioned are the property of their respective owners, all rights reserved.
Azione Media Contact
For information or interviews, please contact Katye (McGregor) Bennett of KMB Communications by phoning (425) 328-8640 or emailing [email protected]