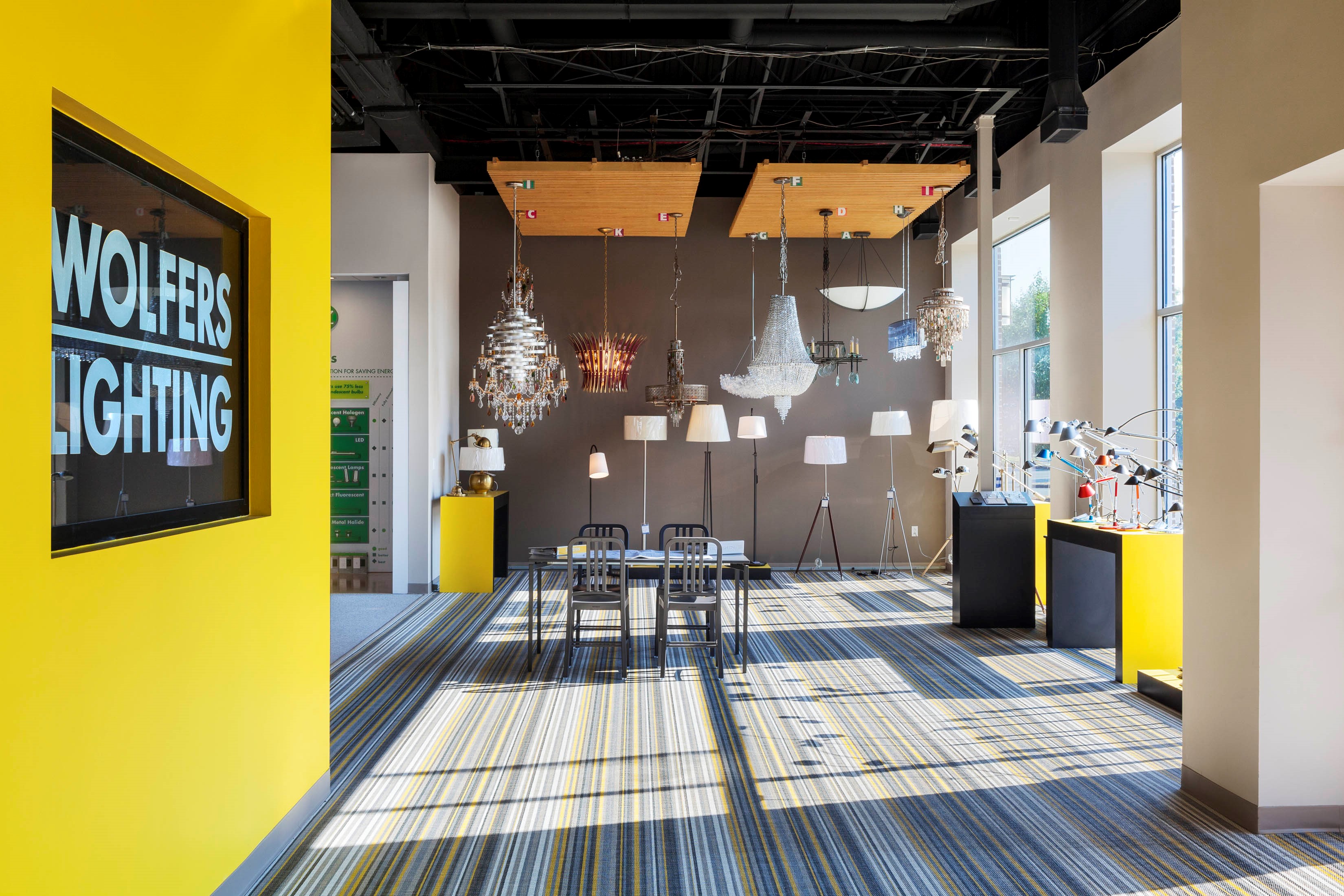 Highly progressive and profitable lighting category gives Azione dealers another opportunity to "own the home" 
 Chester Springs, PA – Azione Unlimited has officially launched its lighting agenda, creating an easier path for member dealers to enter this highly lucrative market. With new vendor partnerships and turnkey programs to integrate lighting packages as part of any smart home project, Azione is helping dealers tap into tremendous opportunities in the burgeoning residential lighting category. Working with lighting designers and architects to sell and install custom lighting allows dealers to use their expertise to improve the overall technology experience in a customer's home, while discovering a new avenue to expanded profits.
Azione partners with Wolfers Lighting to Provide Turnkey Lighting Solutions to Dealers
Wolfers Lighting, a Boston-based lighting distributor, officially joined Azione in April 2018 as a vendor member, is uniquely positioned as a comprehensive partner in the Azione lighting program.
Dealers will have access to state-of-the-art lighting showrooms, a dedicated team of lighting designers to expertly lead projects, and an exclusive selection of lighting brands vetted for performance with control systems and distributed to dealers through Wolfers, such as Light & Green, Tech Element, and Tech Lighting. Through the Wolfers program, dealers can choose from more than 300 residential lighting products, from downlights to decorative LEDs.
"These are highly technical systems, and lighting designers and manufacturers alike need the help of expert AV integrators to incorporate lighting with lighting control in today's homes," says Jennette Kollmann, lead lighting designer at Wolfers. "When you're talking about decorative LEDs, down-lighting, human-centric and tunable white systems, there is no room for error. That's where Azione dealers come in, working with our designers to make lighting an integrated part of the total smart home experience."
"The lighting fixture and design business is complicated with many variables and potential pitfalls for novices to painfully encounter. Fixtures are parts and pieces. This is not like installing a 6 ½ inch speaker in a ceiling. Design requires knowledge of ambient light in the space, color temperature, beam spread, spacing and many more variables," says Azione President Richard Glikes. "This is why our partnership with Wolfers is so compelling. They will vet, manage, advise, and deliver fixtures that we can hand off to electrician with confidence. Their vast array of solutions come from years in the business. This is very cool, easy, and necessary." 
Variety of Unique Lighting Vendors Complements Program
Dealers can also purchase a variety of unique lighting from direct vendor programs, including new vendor member LumaStream, which offers a series of low-voltage LED lighting systems for residential and commercial applications. A complete solution approach that allows integrators to specify and install the entire system, LumaStream offers architectural LED lighting solutions that are both modern and energy-efficient. Dedicated to providing outdoor lighting that defies the elements, Coastal Source offers a range of architectural and landscape lighting. Savant is also offering an array of smart lighting solutions that dealers can explore with their clients.
Illuminating Opportunities at Azione Philly 
Azione Unlimited and its membership, made up of dealers and vendors who are equal partners in the buying group, explored the myriad of possibilities within the lighting category during several enlightening sessions held during its Spring Conference, "Philosophically Phocused in Philadelphia."
Kollmann, with support from Wolfers' Gerry Lynch and Steve Brand, held a workshop teaching the basics of lighting design and sales, while discussing topics such as RGB lighting as a growing trend in homes, tunable white, and automated lighting control options. In a series of small group meetings, vendors Savant, Light & Green, and Wolfers shared how members can leverage the educational opportunities and buying power of Azione to expand their focus on lighting.
Azione Members Attending Lightfair International
As a demonstration of the group's dedication to the lighting category, several Azione members will attend Lightfair's Trade Show in Chicago May 8–10, 2018, including Wolfers, LumaStream, Light & Green, and Coastal Source. Lightfair is the world's largest annual architectural and commercial lighting trade show and conference. Attendance at the show gives Azione members an opportunity to stay on the cutting edge of lighting products and lighting design as it promotes these new initiatives to its members.
"Lighting is one of the most important, fastest growing initiatives for our dealers. Based on the high-level of interest we saw at our Spring Conference, we are putting together a lighting training for interested dealers. With the support of Wolfers and the brands they distribute, our dealers can tap into this market armed with knowledge and with very little risk," Glikes concludes.
About Azione Unlimited
Azione Unlimited, the education and buying group for integrators, is a consortium of like-minded custom installers, home technology professionals, and vendors. The organization helps its members achieve greater levels of prosperity, technical acumen, and sophistication in running their businesses and serving customers. Founded by industry veteran Richard Glikes and headquartered in Chester Springs, PA, the organization is celebrating its sixth year. In addition to two high-energy, information-packed conferences per year, Azione provides its members with a host of benefits, from product discounts to educational middle management meetings, and marketing tools. Learn more at AzioneUnlimited.com. Follow on social media: Twitter @AzioneUnlimited or Facebook.com/AzioneUnlimited.