Experienced territory sales manager Ben Jurow expands role as Access Networks builds coast-to-coast sales team.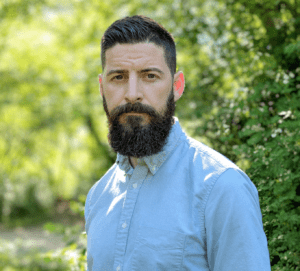 Los Angeles, CA (July 16, 2018) – Access Networks, the premier enterprise-grade networking solutions provider for the modern smart home, has promoted Ben Jurow to the role of National Sales Director, effective immediately. On the 18-month anniversary of his appointment as Territory Sales Manager, East, for Access Networks, Jurow is excited to step into a new role where he will be supporting Access Networks reps and dealers across the country.  
In his new position, Jurow will focus on dealer training and support, as well as sales, along with representing Access Networks at trade shows and buying group events throughout the U.S. "I'll continue giving our dealers and reps in the Eastern states the attention they need, but I will continue that outreach westward to Access Networks dealers and reps everywhere in the U.S. except Southern California and Minnesota."

As the Access Networks sales team expands, Jurow will manage a team of sales managers and individuals focusing exclusively on the western states but he will also maintain dealer and rep relationships he has developed on the East Coast.
"Ben has already brought a tremendous amount of value to Access Networks. Our East Coast business has grown significantly in the year and a half that he has been on the team" says Bryce Nordstrand, CSO for Access Networks. "Ben has a technical mind with a personality that allows him to thrive on the sales side of the business, that is a rare find. Because of his past work experience, he has a deep understanding of our products and offerings and why they are valuable to the clients he interfaces with."
Jurow joined Access Networks from Savant Systems, where he was a Sales Manager for New York, New England and Canada. Prior to that, he was a Crestron programmer for a variety of top New York-area integration firms. Combined, Ben's varied yet focused background provides an ideal blend of technical expertise and sales management experience that Access Networks customers and prospects will find both refreshing and rewarding.
"Today's smart homes require a robust network for optimal performance and reliability. Access Networks provides many solutions to exceed consumers' expectations," Jurow says. "I'm excited for this opportunity to work with our reps and dealers across the U.S. to help ensure a superior technology experience."
About Access Networks
Access Networks is the premier enterprise-grade networking solutions provider for the modern smart home. We design and maintain sophisticated network solutions based on a simple premise: keeping our customers connected. Access Networks assists custom integrators by working to specify, select, source, and configure the networking gear before it is shipped to the project site. From design and deployment to service after the sale, we are here to ensure our network solutions meet the bandwidth demands of today's AV and control components and enhance the overall technology experience.  
Learn more at www.accessca.com and follow @AccessNetworks on Twitter and Facebook.