Here at KMB Headquarters, we are counting the days to Integrated Systems Europe (ISE) – that is, in between pitching writers and editors, participating in podcasts, writing press releases and contest entries, and staying up-to-date on happenings in the social sphere. Okay, really, who has time to count days, or even glance up from our desks to look at a calendar? (Or eat…)
Point is, we're ready for ISE, and so are KMB's clients, who have some great products, new developments, and amazing demos to introduce to the European market and, in some cases, the world.
ISE for the Uninitiated
In case you didn't know, ISE, the world's best-attended AV, system integration and communications exhibition takes place this February 9 – 12 at the Amsterdam RAI in Amsterdam, The Netherlands.
Unlike stateside trade shows, ISE combines the residential and commercial integration markets into one giant show. Since so many integrators also have their hands both markets, and there is definitely product cross-over, ISE, more than any other show, is a one-stop shop to get a birds-eye view and in-depth look at the trends and technology that affect the AV industry in 2016.
ISE Trends at a (Very Quick) Glance
We're sure to see a big focus on Internet of Things technology, and the security concerns that come with it, as well as home automation standards, wireless technology, and how all these pieces fit together. In addition, we'll see more practical applications of 4K, exciting developments in screen technology (from our client, Stewart Filmscreen, in particular), and the best in audio, a response to the resurgence in popularity of two-channel listening rooms and increasingly immersive private cinema environments. On the business side, integrators will be exploring new business models, ways to increase revenue through monthly service plans, and tools to streamline operations.
It's impossible to cover it all in one post. Why not take a virtual tour with us through just some of the stands worth seeing at this year's ISE?
D-Tools Previews Newest Release of Award-Winning Software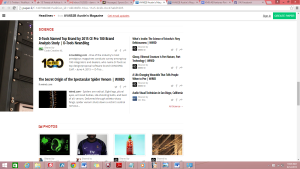 D-Tools Inc. really took off in 2015, with Randy Stearns as the newly-appointed CEO, and 12 prestigious awards recognizing System Integrator software as the industry leader. ISE attendees can view live demos of the award-winning SI 2015 software at stand 1-P58, and sneak preview the major new release available this spring, SI 2016. In addition, attendees can see SI software live in action at the Custom Home Europe stand, where Jones Designs principal Keith Jones showcases how the company uses D-Tools for their system design service, DesignFlow.
Ihiji Introduces Ihiji ServiceManager
Ihiji, the leading remote-managed services provider for the technology integration market, introduces its award-winning Software as a Service (SaaS), Ihiji ServiceManager
to the European market. Designed to help integrators make their businesses more productive and profitable, Ihiji ServiceManager and the company's network monitoring and management platform, Ihiji Invision, provide professionals the tools they need to set up and maintain recurring revenue service plans. Habitech, along with Ihiji representatives, will showcase the solutions in the Control4 stand, #10-N114.
Torus Power Showcases Complete Line of Toroidal Isolation Transformers
Torus Power, a leading North American producer of toroidal isolation transformer-based power components, will showcase its full line of high-performance, audiophile-grade is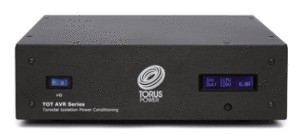 olation transformers. European integrators will get a look, for the first time, at the award-winning TOT AVR with Automatic Voltage Regulation in stand #5-R128.
Often paired with other high-end, high-performance components, including luxury loudspeakers, Torus Power will provide two AVR16CE toroidal isolation transformers to the James Loudspeaker stand, 7-Q190, and other stands to be announced.
Stewart Filmscreen "Refines Home Theatre" … And More
Showcasing a number o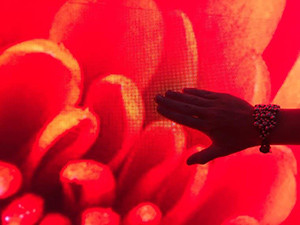 f new introductions for both the commercial and residential markets, Stewart Filmscreen solutions will be all over ISE, in partner stands supporting top projectors and revealing new products in stand #1-F41. Among the company's new offerings:
A 4K+ woven acoustically transparent screen material
An LED Enhancement System paired with Christie Velvet tiles
Acoustically transparent screen solutions paired with 21-channel Dolby Atmos technology for complete audio visual immersion
Where Else Will You Find the KMB Team?
Of course, our clients come first and we'll be on-site during build-out and supporting the above companies for the duration of the show. But we are also avid collaborators and partners of UK-based Wildwood PR, who we will support in their sponsorship of the press room. The KMB team (Katye McGregor and John Bennett) will be shooting videos and photos throughout the show while our social media team will be blistering their thumbs with trending news and images live from the show floor using hashtags #ISE2016 and #KMBatISE. Join us – whether live in Amsterdam or remotely on Twitter and Facebook.