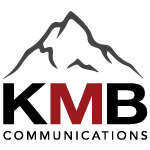 Full-service communications agency helps Kordz drive greater awareness and adoption of its innovative cabling solutions within the systems integration community worldwide. 
Red Lodge, Montana (January 16, 2023) — KMB Communications, a leading full-service public relations and marketing agency, announces that it has been named agency of record by Kordz, a designer and manufacturer of high-performance, installation-friendly residential and commercial professional cabling and networking solutions. Per the arrangement, KMB Communications will draw from its vast communications experience, deep understanding of the systems integration market and strong strategic alliances to bring greater awareness to the Kordz brand globally by executing a full suite of brand messaging, go-to-market strategies, and creative, insightful digital and social media programs. 
"KMB Communications provides everything we need to build our brand communications and broaden our presence as a leading provider of professional cabling solutions," says James Chen, Kordz Managing Director. "A one-stop communication resource, they can help us develop and deliver clear, concise, impactful messaging through all forms of outreach, including digital marketing, public relations, custom content and podcasting. Their full suite of services is exactly what we were looking for in an agency. We look forward to our partnership with the team at KMB Communications to expose more of the market to our unique, innovative professional cabling solutions and how they help integrators get a professional edge." 
Quickly approaching its 20th anniversary, Kordz kicks off its partnership with KMB Communications with a host of major product announcements, events, and business initiatives. KMB will develop a comprehensive communications program around the celebration, leading with Kordz's knack for staying ahead of the technological curve by providing systems integrators a host of innovative cabling solutions to ensure reliable, high-performance connectivity for a wide range of applications. 
"We are excited to be chosen by the team at Kordz to amplify and accelerate awareness of this unique brand as the systems integration industry looks for ways to achieve better performance and installation ease when deploying networks in homes and businesses," says Katye McGregor Bennett, CEO of KMB Communications. "For the past 20 years, Kordz has solved the problems and catered to the needs of systems integrators, evolving their product line to keep pace with new standards, new technologies and new expectations from end-users. They are a pioneer in an industry that often gets overlooked yet is the very backbone on which all smart systems connect. We're thrilled to help share their story and their passion for developing systems that make a real difference to integrators' bottom line." 
About Kordz
Kordz's professional-grade products are designed, engineered and constructed to enable industry partners to focus on the big picture, not the little hurdles. The company's extensive line of robust, fast and effective cabling and networking components deliver the seamless interoperability and digital experiences today's tech-savvy end-users expect and dramatically simplify deployment for systems integrators. By offering a wide range of professional cabling solutions backed by expert technical support, Kordz helps systems integrators around the globe meet the evolving cabling requirements of a wide range of residential and commercial environments. For more information about Kordz, please visit kordz.com and follow the company @kordzglobal on LinkedIn, Twitter, Facebook, Instagram and YouTube. 
About KMB Communications
KMB Communications is a full-service global communications agency focused on leveraging awareness and adoption of brands within the systems integration industry through strategic marketing, custom content creation, professional podcasting, creative video production and well-executed social media campaigns. With more than a decade of experience delivering engaging, insightful content for manufacturers, distributors, integrators and designers, KMB Communications has helped dozens of companies build brand awareness and broaden their presence within key target markets. For more information about KMB Communications, please visit www.kmbcommunications.com and follow the company on LinkedIn, Facebook and Instagram. 
Media Contact
For interviews, reviews, and more information please contact Katye (McGregor) Bennett of KMB Communications at +1-425-328-8640 or [email protected]
All products, product names, trademarks, and registrations mentioned are the property of their respective owners, all rights reserved.