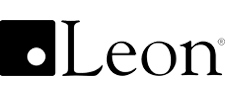 FOR IMMEDIATE RELEASE 
CEDIA Booth #5300
Leon Celebrates 20th Anniversary at CEDIA 2017 with Innovative New Products, a Revamped Booth Presence, Special Events & More 
Ann Arbor, MI (August 2017) Leon Speakers, an American manufacturer of custom audio and audiovisual solutions that mix art with audio and design with technology, celebrates its 20th anniversary at this year's CEDIA Expo at the San Diego Convention Center, September 7–9, 2017.
Setting the stage for the anniversary celebration, Leon will debut a completely redesigned booth with a striking new design. The new setup will be the company's largest booth to date and will pay homage to their roots in the arts by featuring new elements like large-scale, audio-inspired murals by renowned Detroit street artist, Pat Perry, and the company's latest purchase: a beautifully restored 1967 Airstream trailer—which the Leon team will be road-tripping across the country to the show.
To keep the celebration going outside of the Expo, Leon's President & Founder, Noah Kaplan, will be participating in one of his signature "live painting" charity events, and the company will also be hosting a private cruise around San Diego Harbor for their dealers and industry partners, which will feature a live "Leon Loft" performance by the popular Nashville duo, Johnnyswim.
"This year at CEDIA we're going to push the limits of creativity and truly mix art with audio. To celebrate our 20th year we wanted to go beyond products and live our vision. We want to bring one-of-a-kind pieces that are built with creativity and passion to spark your imagination for what's possible. The new products that we're introducing range from new innovations in integration to our completely redesigned flagship SEVEN series that blends high-fidelity with high-style to redefine American audio," says Kaplan.
Inside the booth, Leon will be unveiling a variety of brand new products that both prove their commitment to the high-fidelity audio market and their passion for developing groundbreaking, custom AV solutions. In addition, they plan to showcase a number of existing products from their current portfolio, including models from their front soundstage, architectural, and outdoor speaker lines, subwoofers, the award-winning Tonecase line for Sonos®, and a selection of the company's Media Décor TV concealment solutions.
New Product Showcase

The All-New SEVEN Series: Audiophile with Style
Leon's SEVEN series is the company's flagship speaker line that provides audiophile-quality performance in a minimalist, contemporary design. Using world-class, exclusive components and high-end, handcrafted materials, the new SEVEN series will offer models ranging from soundbars to architectural surrounds, to the brand new Timbre SEVEN bookshelf speaker.
Horizon FIT Soundbar: A Revolutionary Approach to Integration
Unlike any other product on the market, Leon's new, patent-pending Horizon FIT soundbar provides high-fidelity audio with dedicated internal storage space to discreetly house small AV components such as Apple TV, Amazon Echo Dot, Roku, Leon's own OTO-MCA modular amp, and more. A custom-width grill completes the package, creating a clean, unified design aesthetic that perfectly integrates today's technologies into any space. 
OTO MCA (Modular Control Amplifier) 200: Make Any Leon Plug & Play
Leon's new OTO MCA 200 makes integrating Leon's custom speakers into any system easier than ever. This new, high-powered amplifier offers ultimate power, DAC and full feature control, and can be built into the new Leon Horizon FIT soundbar or used as an auxiliary amp for any Leon system. Leon partnered with AudioControl to bring the high performance, American-made OTO MCA 200 to life.
Aaros A8-200 Powered Sub: Deep Bass in an Ultra-thin Case
The new Aaros A8-200 powered sub was designed to complement Leon's UX line of ultra-thin speakers. Delivering rumbling bass in a space-saving design for home theaters and other audio applications, the thin form factor of the A8-200 increases its range of use and overall versatility, enabling it to fit in virtually any application where aesthetics are critical.
About Leon Speakers
Leon Speakers is an American manufacturer of custom audio and audiovisual solutions that combine art with audio and design with technology. Established in 1997, Leon's team of artists, designers, engineers, and craftsmen meticulously handcraft a full palette of custom speakers and media treatments that deliver Picture Perfect Sound® to any environment. Leon products are available exclusively at high-end audio/video dealers. Visit www.leonspeakers.com or call 1.888.213.5015 to find dealer locations worldwide. 
All products, product names, trademarks and registrations mentioned are the property of their respective owners, all rights reserved. 
Media Contact
For interviews, reviews, or media tours, please contact Katye (McGregor) Bennett of KMB Communications, Inc. by phoning (425) 328-8640 or emailing [email protected].