At InfoComm 2021, Leon Speakers inspires the commercial audio industry to rethink the design of corporate videoconferencing and audio systems with innovative solutions that blend performance with modern style.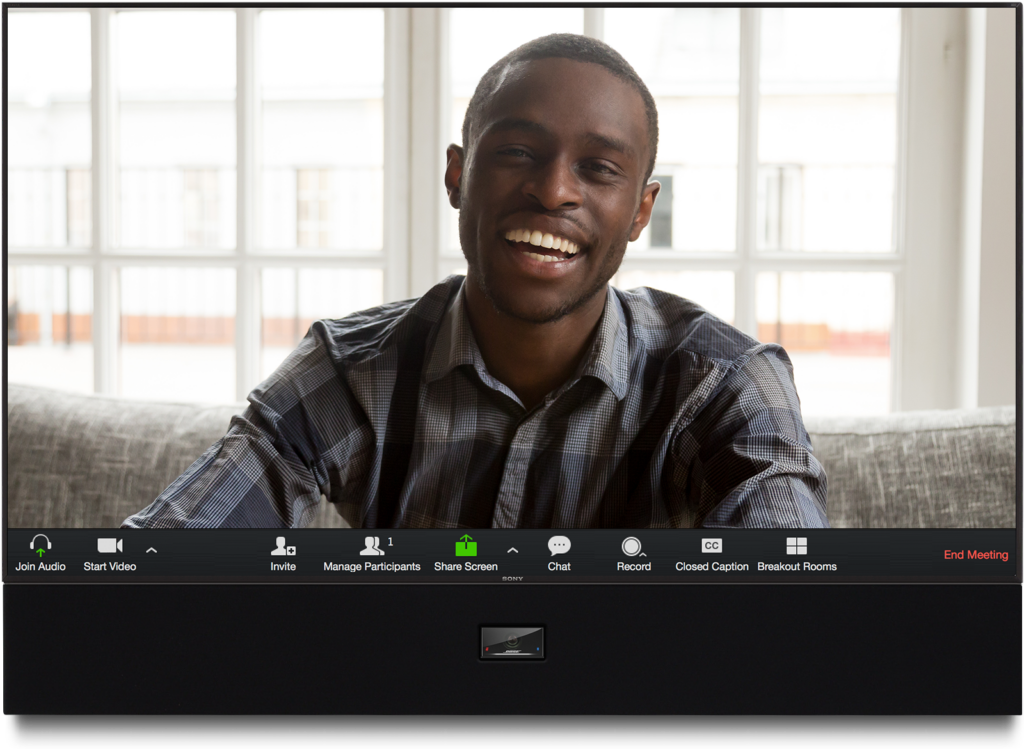 Ann Arbor, MI – Looking to inspire commercial AV integrators to push the boundaries of creativity when integrating audio systems into corporate environments, Leon showcases at InfoComm 2021 (booth #1701) several products exhibiting a unique blend of art, design, and audio technology. Able to be customized with a range of creative finish and color options, Leon's design-forward commercial audio line provides AV integrators with innovative solutions that look as good as they perform.  
Tonecase FIT Universal for Bose and Logitech Videoconferencing Systems
Through strategic partnerships with leading providers of commercial videoconferencing systems, including Bose and Logitech, Leon Speakers offers a line of pre-configured, turnkey videoconferencing solutions that integrate technology into customized, design-friendly office furnishings. For commercial AV integrators, this preconfigured offering simplifies the specification, ordering, and production process for corporate applications.

Validated to function optimally within Leon's Tonecase FIT Universal (TcFIT-U) housing, which mounts below a display, is the Bose Videobar VB1. The Bose VB1 is recessed into the TcFIT-U and covered with a custom grille that matches the exact width of the display with a cut-out for the videoconferencing camera. The fit, form, and function of the two products have been tested by Leon under rigorous standards to ensure that they integrate and operate seamlessly together.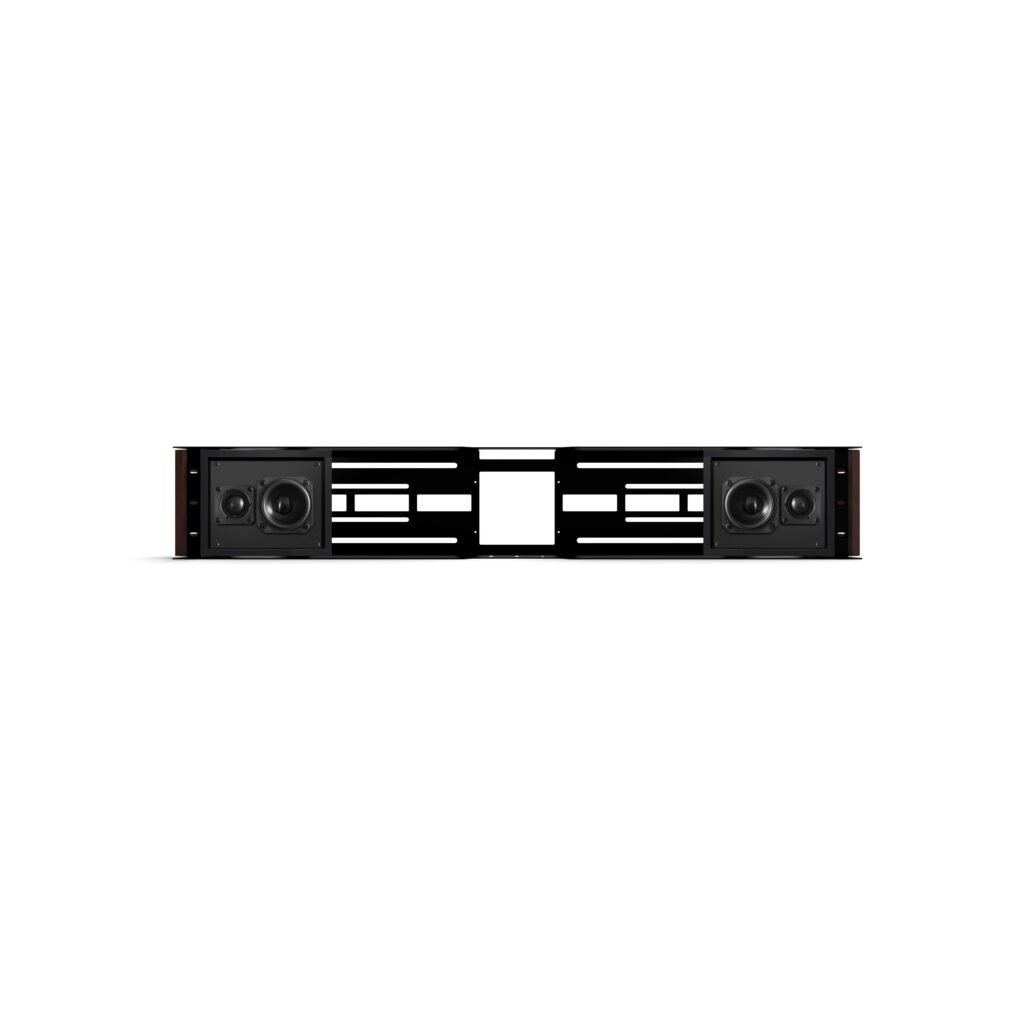 In addition to the TcFIT-U for the Bose VB1, Leon has customized and validated its TcFIT-U for a variety of Logitech videoconferencing systems, enabling the technology to blend cohesively into office environments. 
Leon Speakers Horizon Interactive FIT for Conference Room AV Systems
Ideally suited for corporate boardrooms, conference rooms, and office spaces that require a videoconferencing solution, Leon's Horizon Interactive FIT (HIFIT) provides attractive, functional storage space for all the necessary components such as web cams, mini PCs, and more. High-fidelity speakers are built into the unit which is outfitted with a custom grille handcrafted to match the width of any display. Mounted below the display, the Horizon Interactive FIT creates a unified design aesthetic.  
The HIFIT features two (2) 4″ woofers and two (2) 28mm tweeters which flank an internal storage area. Fully customizable, HIFIT is only 2.75" deep and available in two models: HIFIT44UX to accommodate TVs up to 65" diagonal and HIFIT44UX-OS for screens up to 90" diagonal.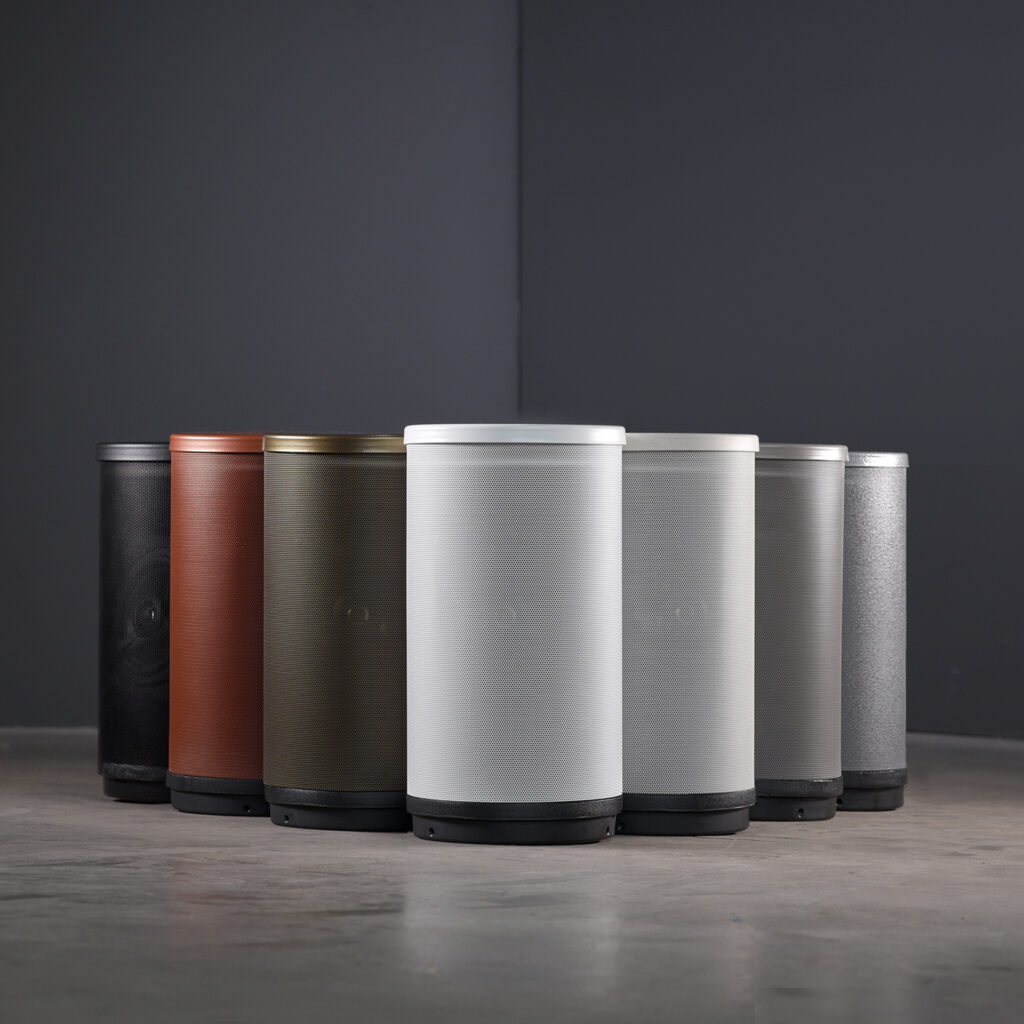 Leon Terra LuminSound TrLs50 Outdoor Speaker Delivers High-Fidelity Audio and LED Lighting to Commercial Landscapes
Leon's Terra LuminSound TrLs50 outdoor speaker is the epitome of form and function. The high-fidelity, handcrafted speaker features a slender, contemporary, aluminum cabinet that can be customized in any of six new finishes Satin White, Light Sand, Slate Grey, Hammertone Silver, Dark Bronze, and Terracotta, in addition to Standard Black. These color options help the LuminSound TrLs50 blend in beautifully with a variety of regional landscapes. 
The LuminSound TrLs50 takes speaker design a step further by incorporating an optional ring of warm white LED lighting wrapped around its perimeter. As the LuminSound TrLs50 delivers music to the outdoor space it illuminates walkways and accents the surrounding landscape. To help get the TrLs50 into the ideal location, three mounting options are available: spike, in-ground, and hardscape. The LuminSound TrLs50 stands 13 inches tall, but for more variety, a taller bollard version with a built-in adjustable path light is also available.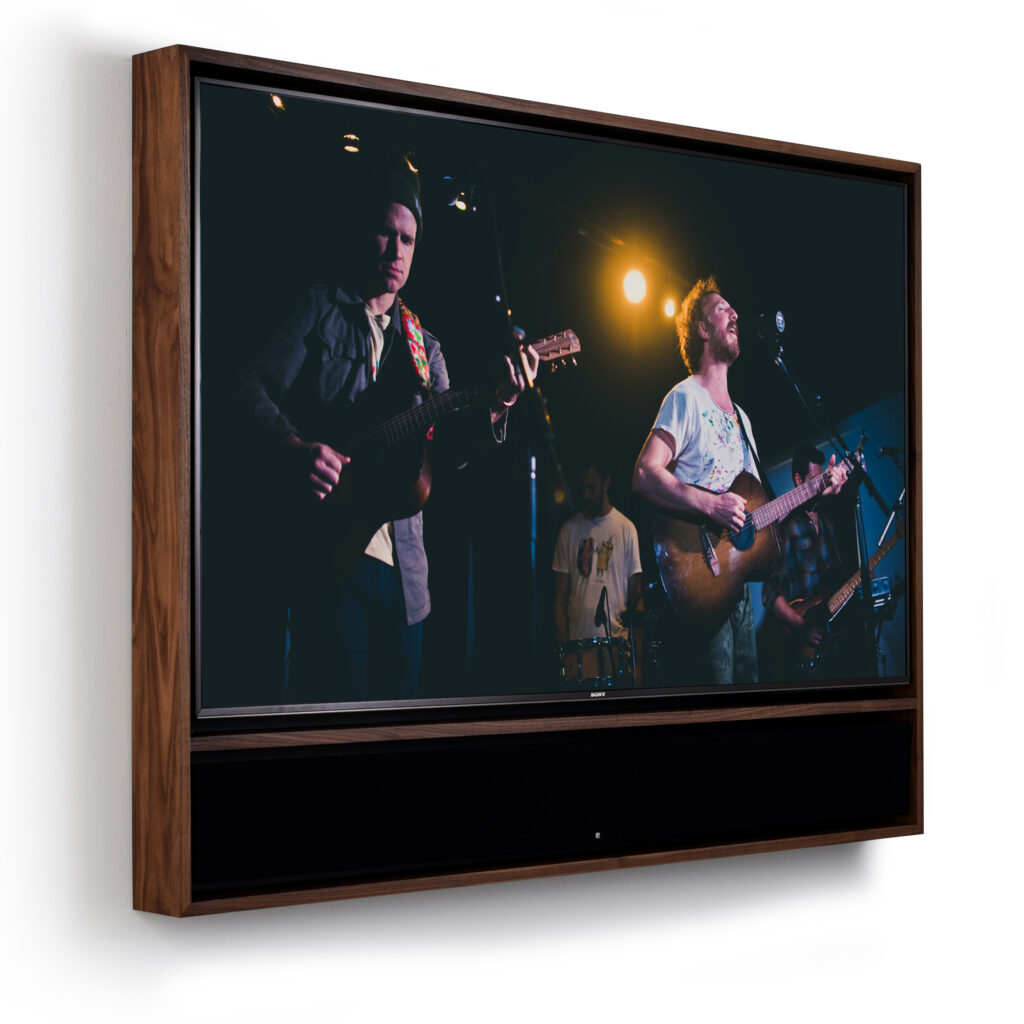 Leon Media Edge Frame Brings a Designer Touch to Conference Room Technology
The Leon Edge Media Frame encases any display, soundbar, and videoconferencing camera in one simple design that frames all sides of the display and is finished to perfectly match the surrounding office space. Leon offers a number of Edge options in a variety of custom finishes, and it can be built for both single and multi-display applications. The Media Edge Frame creates a unified technology package that befits the modern, contemporary aesthetic of boardrooms, conference rooms, executive offices, and more. 
New Artist Edition Collection for Leon Ente SoundTiles Brings Art and Audio to Office Spaces
As a company with strong roots in the arts, Leon is always looking to support artists both near and far, and when Noah Kaplan, Leon's founder and president, discovered the work of up-and-coming Detroit artist Mike Han earlier this year, he knew immediately that he wanted to collaborate to bring Han's work to Leon's audience. 
The Leon x Mike Han collaboration is a series of three paintings titled "Detroit Vibrations" that was created by Han exclusively for Leon. The pieces are being released as Leon's latest Artist Edition Collection for the Ente SoundTile, a product that transforms the stereo system into unique pieces of wall art to seamlessly blend design and technology in corporate boardrooms, executive offices, lobbies, and more. Each Ente SoundTile conceals two channels of reference-grade audio and an amplifier, such as Crestron's AMP-X300 amp, behind a perforated metal speaker grille with selected artwork screen printed on top.
Where to See Leon Speakers
Leon invites InfoComm attendees to visit booth #1701 to see its new commercial audio products. Additionally, AV integrators, distributors, and manufacturers can schedule a private meeting with a Leon team member in the company's 1967 Airstream which will be traveling to InfoComm for the first time this year. To schedule a meeting go to https://calendly.com/leonspeakersinfocomm2021/leon-speakers-infocomm-2021-meetings?month=2021-10
About Leon Speakers
Leon brings a creative approach to the A/V industry by designing and manufacturing customizable speakers and technology concealment solutions that enhance the sound and style of any space. For almost 25 years, it has been a leader in the conversation on merging design with technology, creating innovative products that serve both the Residential and Commercial markets. Learn more at www.leonspeakers.com or by following @leonspeakers on social media.  
Media Contacts
Press Contact: Katye (McGregor) Bennett of KMB Communications, (425) 328-8640 or [email protected]
Company Contact: Carolyn Ceccoli, Sales & Marketing Director at Leon Speakers, (734) 926-4092 or [email protected]