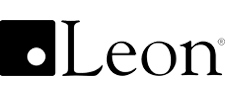 FOR IMMEDIATE RELEASE | Image Download
 Leon Introduces UX Series, Its Thinnest, Best-Sounding Speakers Yet
Leon's new ultra-thin UX series speaker line combines great sound and contemporary design, is easy to specify and install
Ann Arbor, MI—February 1, 2017—Leon Speakers—leaders in handcrafted, high-performance audio and audiovisual solutions—today announced the introduction of their UX series. This new lineup merges high-performance audio with contemporary design principles, representing Leon's thinnest, best-sounding speakers yet. Each speaker features all new, exclusively designed components, capable of delivering the sound quality of their LX series predecessor within the ultra-thin design characteristics of Leon's UT series. The new series includes three models across each of Leon's front soundstage product lines and is up to 30% thinner than the previous LX models, starting at just 2″ deep.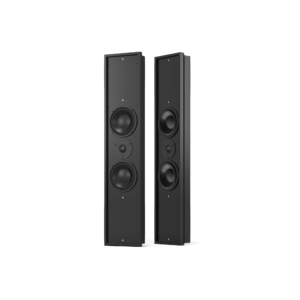 Presented alone, neither thinness nor fidelity is an unusual quality of a speaker. However, when thinness and fidelity work in synchronicity as they do in the new Leon UX series, they do so to great effect. Sleek and slender UX series speakers pair beautifully with the extremely shallow depth of the newest ultra-thin displays and deliver crisp, rich, articulate sound. Available with a full array of sonically matched in-wall and on-wall surround speakers, the UX lineup provides an immersive audio experience for Living Space and smaller dedicated home theaters.
Leon's design teams foresee and follow trends closely, developing distinctive products that complement modern lifestyles. "Complementing today's ultra-thin TVs, our new UX series achieves a level of design and performance that surpasses Leon's previous speakers and sets the stage for what's to come," says Noah Kaplan, founder and president of Leon. "We worked with some of the best engineers and acousticians out there to create the UX line, designing new tweeters and woofers from the ground up to produce higher output and even more articulate sound—all in our slimmest cabinets ever. The end result is the thinnest, best-sounding speakers we've ever created…and we're only just getting started."
The UX line includes three new models: the 33UX is the shallowest at just 2″ deep and includes a 3″ driver; the 44UX is just one-quarter inch deeper and utilizes a 4″ woofer; and, the 55UX is a mere 2.75″ deep and features a 5″ woofer for higher performance and better bass extension. Unique to Leon, all of these speakers are custom built to match the exact dimensions (height or width) of any TV, giving customers the benefits of audiophile-grade sound quality from an ultra-thin speaker cabinet that blends seamlessly with their display. The parity across all of Leon's build-to-order product lines also makes it easy to configure high-performance systems matched to the exact specifications of any room, allowing customers to get the design benefit of the panel's ultra-thin profile without giving up the sound quality that is demanded of these high-definition displays.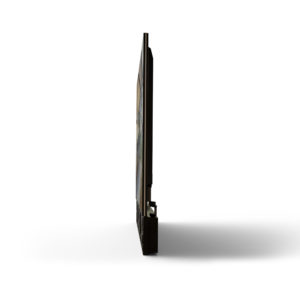 Leon engineers spent nearly six months working with world-class driver manufacturers to develop the components for these new models. Handmade UX tweeters feature a soft dome and ferro-fluid cooling that yields smoother frequency response, quick transients, and high power handling. The woofers were specially engineered to yield maximum performance in speakers with minimal dimensions, with large voice coils that ensure efficient operation. Offering high sensitivity that requires less amplification and rack space and reduces thermal management requirements, Leon UX speakers are easy to specify and install.
The UX series begins shipping February 1, 2017 to Leon's global network of dealer partners and will make its debut during Integrated Systems Europe 2017 in the Home Cinema Europe stand 1-P58 at the RAI Amsterdam.
To learn more about Leon and the new UX series speakers, please visit www.leonspeakers.com/leon-ux/.
About Leon Speakers
Leon Speakers is an American manufacturer of custom audio and audiovisual solutions that combine art with audio, design, and technology. Established in 1997, Leon's team of artists, designers, engineers, and craftsmen meticulously handcraft a full palette of custom speakers and media treatments that deliver Picture Perfect Sound® to any environment. Leon products are available exclusively through a global network of high-end audio/video dealers. Visit www.leonspeakers.com or call (888) 213-5015 to learn more.
Company Contacts:
Carolyn Ceccoli, Marketing Director
(734) 926-4092 | [email protected]
Danne Dzenawagis, Marketing & Communications Specialist
(734) 926-4088 | [email protected]
Press Contact:
Katye (McGregor) Bennett, KMB Communications
(425) 328-8640 | [email protected]