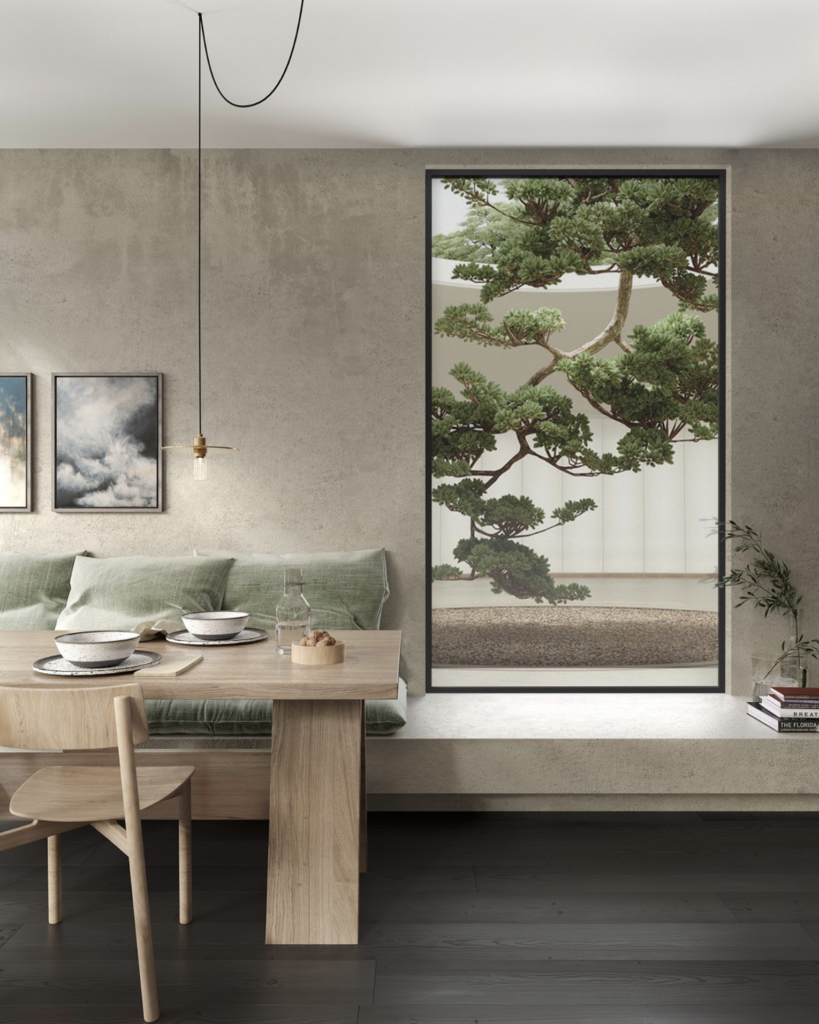 Designed in collaboration with renowned innovation firm, IDEO, LiquidView's Virtual Window brings the outdoors in to provide the perfect backdrop for any room. You can see it at Leon Speaker's Booth W637 at InfoComm 2022 in Las Vegas.
[Ann Arbor, MI] – June 6, 2022 LiquidView, creating the most beautiful views imaginable from anywhere, will make its worldwide debut at InfoComm with the release of its WindowLV, a virtual window that transforms any room.  
Architects, interior designers, and commercial customers, can literally add windows to rooms where none existed before or replace a poor view with a spectacular one.
Views can be changed at any time from an original content library of beautiful views shot by National Geographic level cinematographers from locations all over the world.
All views are shot for 24 hours and synchronize to the time of day where the WindowLV is installed. If a WindowLV is installed in New York, with views of Paris, when it is sunset in New York, the WindowLV will show the sunset in Paris. Additionally, all views seamlessly change every day to match the changing length of each day, are shot with feature film quality cameras, and are controllable via an easy to use iPhone App.
"Like so many people, I have lived in homes and worked in offices with no views, or terrible ones," says LiquidView CEO, and filmmaker, Mitch Braff. "Improving people's lives through giving anyone a beautiful view was the catalyst for starting LiquidView. Our windows literally transform rooms."
Each Window comes with a trim-ready installation kit, high quality 4K commercial display, and access to the LiquidView's Content Library, available through subscription. The installation kit was designed by AV trailblazer Leon Speakers, who has over a decade of experience designing innovative display frames through Media Décor. 
"I believe with the WindowLV, LiquidView offers a disruptive solution that can completely transform how you experience a space", Noah Kaplan, Founder and President of Leon Speakers. "This product has the potential to solve some of the biggest challenges that architects and designers face. Imagine being able to provide a view to anywhere in the world, in any space. It's mind-blowing really."
Kaplan and Leon Speakers were  part of the design process with the LiquidView team that included architects, interior designers, and the IDEO design team. "We have been working with Leon on projects with Media Decor frames for years,, and it was natural for us to partner with them on this project. We are excited to work together to bring our windows to the world," says LiquidView CEO Braff.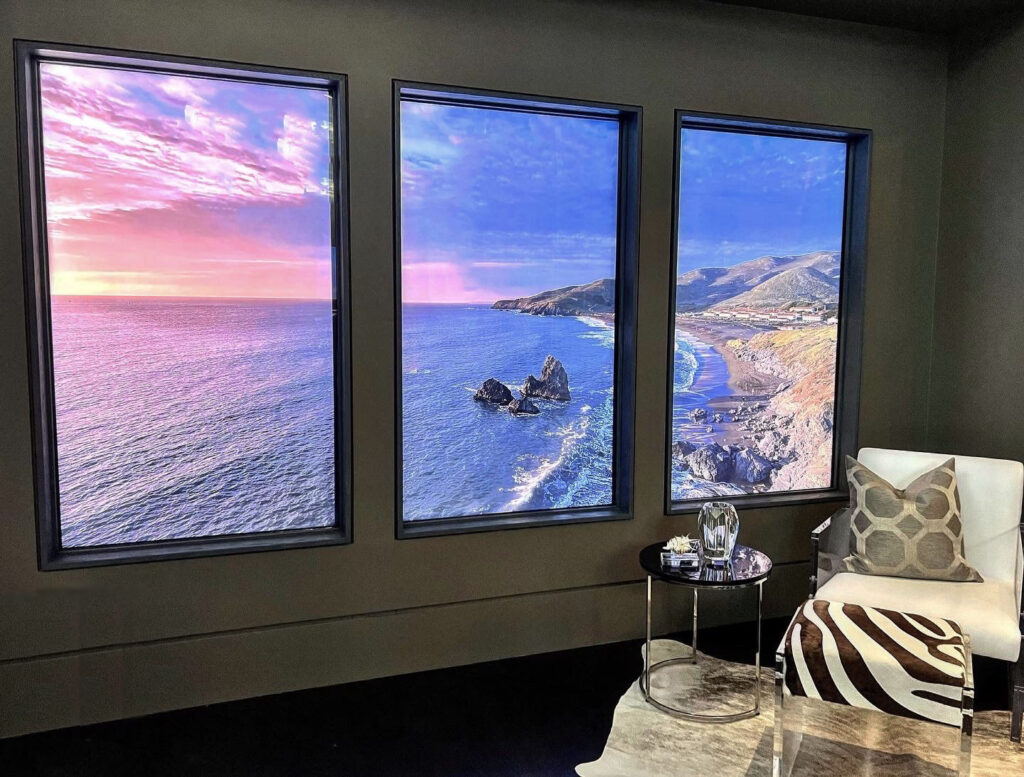 The LiquidView WindowLV is available for pre-order now and will ship in Q4 2022 with the breathtaking Panorama – a three panel window – and the single panel Window LV, which will ship in Q1 2023.
Attendees of InfoComm can come by LiquidView's distribution partner to the AV Industry, Leon Speakers, at booth number W637 at InfoComm in Las Vegas between June 8 – June 10.
About Leon LiquidView
LiquidView creates the most beautiful views imaginable from anywhere – available to anyone with a team of creatives, engineers, and architects. With a team of former Sony, Google, Cisco, and Tesla talent, LiquidView is transforming architecture, interior design, and AV through its stunning virtual windows for residential and commercial spaces. Learn more at www.theliquidview.com or by following @liquid.view on social media. 
About Leon Speakers
Leon brings a creative approach to the A/V industry by designing and manufacturing customizable speakers and technology concealment solutions that enhance the sound and style of any space. For almost 25 years, it has been a leader in the conversation on merging design with technology, creating innovative products that serve both the Residential and Commercial markets. Learn more at www.leonspeakers.com or by following @leonspeakers on social media. 
Media Contacts
Leon Press Contact: Katye (McGregor) Bennett of KMB Communications, (425) 328-8640 or [email protected]
Leon Company Contact: Carolyn Ceccoli, Sales & Marketing Director at Leon Speakers, (734) 926-4092 or [email protected] 
LiquidView Contact: Mitch Braf, CEO at LiquidView, (415) 609-5558 or [email protected]