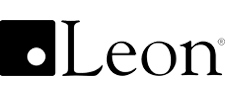 The new Leon-Thea partnership aims to boost two luxury lifestyle powerhouses by combining custom integration capabilities and a focus on the design community in order to cater to upscale, design-savvy clientele.
[Ann Arbor, MI] – February 15, 2023 – Effective February 1, 2023, Leon Speakers enthusiastically announces Thea Enterprises will be representing the Leon Speakers business in the New York City metro area.
W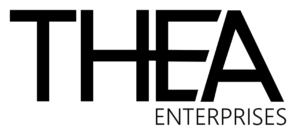 ith over 90 years of service to the residential market, Thea has ample experience representing design-oriented, best-in-class brands aimed at the luxury residential market. This experience aligns with the core design positioning of the Leon brand and the growth direction of the business.
Thea's custom-integration and specification experience and deep relationships in the design community bring a tremendous opportunity to better reach, educate, and work with architects, designers, and builders—delivering more value to the residential clients of Leon's metro NYC dealers.
Leon Speakers will be Thea's only Audio and Technology concealment brand, bringing a unique and creative offering to their lineup. Leon's creative approach to the AV industry and broad palette of both customizable speakers and technology concealment solutions are an ideal fit for Thea's audience of upscale, design-savvy clientele. 
Leon joins many other design-forward manufacturers already in Thea's portfolio, including Lutron, Josh.ai, and Rosewater Energy, and will expand Thea's breadth of solutions, projects and value to their dealerbase.
"Together, we anticipate many opportunities to educate and bring high design to the often-left-behind category of AV and technology," said Leon Speakers owner and founder Noah Kaplan. "We are so thankful for the continued partnership and support of our New York dealers as we build more opportunities and provide better solutions to their market."
"Thea's core values and ethics are unwavering, and we simultaneously continue to grow and look towards the future by partnering with new, like-minded brands," said Thea Enterprises Vice President of Residential & Distribution Sales Scott Davis. "Thea Residential, a division of Thea Enterprises, has carefully curated a line card that consists of products and solutions that seamlessly blend design and technology. We believe Leon fits well within the brands we represent, and we look forward to creating beautiful luxury spaces together." 
Thea will be replacing Leon's former New York area representative, Special Sound and Vision.
"We remain so grateful for the valuable relationship we have had over the past 23 years with SSV and owner Anthony Chiarella," said Kaplan. "Both Leon and SSV have changed and evolved a great deal over the years. SSV now concentrates almost exclusively on Performance Hardware, while Leon has pursued the Luxury Lifestyle Market—-this change in representation will hopefully strengthen both of our core businesses."
For any questions with the Leon team, please reach out to Carolyn Ceccoli, Director of Sales & Marketing, at [email protected].
For any questions and support from the Thea team, please reach out to Scott Davis at [email protected]. 
About Leon Speakers
Leon brings a creative approach to the AV industry by designing and manufacturing customizable speakers and technology concealment solutions that enhance the sound and style of any space. For over 25 years, it has been a leader in the conversation on merging design with technology, creating innovative products that serve both the residential and commercial markets. Learn more at leonspeakers.com or by following @leonspeakers on social media. 
About Thea Enterprises
Founded in 1930 in New York City, as one of the first electrical manufacturer representatives in the NY/NJ Metro area, Thea Enterprises is proud to be a family-owned and operated business for almost 100 hundred years and more recently an ESOP-owned business. Thea Enterprises sells all manner of electrical supplies and provides warehousing, staging and logistical services. Their breadth of services and expertise, plus comprehensive portfolio of brands, allow them to support every stage of commercial and residential projects. 
Media Contacts
Press Contact: Katye (McGregor) Bennett
KMB Communications
(425) 328-8640
[email protected]
Company Contact: Carolyn Ceccoli
Sales & Marketing Director at Leon Speakers
(734) 926-4092
[email protected]