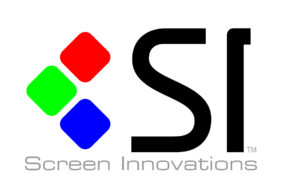 Special educational session shows systems integrators how to integrate the Bond Bridge Pro with SI's ecosystem of shade, screen and control products.
DENVER, COLORADO (August 24, 2023) — Screen Innovations (SI) understands the challenges systems integrators often encounter when integrating motorized shades and screens into a smart ecosystem and is doing something about it. At CEDIA Expo 2023, SI together with third-party manufacturer Olibra will present a 90-minute course on how to integrate the popular Bond Bridge Pro RF-to-WiFi Bridge into an SI ecosystem for enhanced control of motorized shades and screens. 
Scheduled for Friday, Sept. 8 at 1 p.m., in Room 710 "The Future of Shade Control with Bond and SI" provides practical, hands-on technical training to ensure proper configuration, installation, and programming for the simplest, most efficient control of any 485, RTS, Zigbee or PoE-enabled shade or screen. Attendees will learn how to enable operation of any shade or screen motor via a variety of different user interfaces, including a remote, keypad or app, with or without integration of a third-party control system. Applications utilizing the Bond Bridge Pro, Sidekick wireless keypad, and SI's J4M35 Integration with TRO.Y 2 will be covered. 
SI chief technology officer Michael Braithwaite and Olibra VP of engineering and founder Chris Merck will co-present the course material and provide useful tips throughout the 90-minute session on ways to streamline workflow and enhance screen and shade performance via the integration of Bond products.  
"At SI we are constantly looking for ways to actively collaborate with other manufacturers, like Olibra, to deliver the ultimate SI experience to our valued customers," says SI founder Ryan Gustafson. "Our recent alliance with Olibra and co-presentation of this informative technical session at CEDIA Expo is a reflection of this commitment. Through open interoperability with Olibra's Bond Bridge Pro and Sidekick products, we offer dealers yet another simple way to integrate shades and screens seamlessly into home environments."
To register for "The Future of Shade Control with Bond and SI," please visit https://cediaexpo.com/
Where to See Screen Innovations at CEDIA Expo 2023
To get a free t-shirt and see SI's latest innovations in shade, screen and control and power solutions, please visit CEDIA Expo Booth #1832.
About Screen Innovations
Innovative shades & projection screens, making life beautiful, convenient & fun. Dedicated to developing the most innovative and design-forward projection screens, window coverings, and outdoor shading and screen solutions for home and corporate environments, Screen Innovations engineers and hand-builds every product it sells in its 75,000-square-foot factory in Austin, Texas. Always putting the customer first, SI listens, learns, and delivers a wide variety of design-forward products, services, and online tools. Committed to doing its part to limit the company's impact on the environment, SI follows LEAN manufacturing principles and monitors production processes closely to minimize waste wherever possible. For more information about SI please visit screeninnovations.com and follow the company on social media platforms Facebook @screen innovations, Twitter @SIScreens, Instagram @siscreens, and LinkedIn screen-innovations.
About Olibra
Olibra is the company behind Bond. We are a team of entrepreneurs, innovators, designers, and user advocates dedicated to making the smart home more meaningful and enduring. Our current focus is thoughtfully connecting certain often-overlooked household appliances: specifically ceiling fans, fireplaces, and shades.  Please visit https://bondhome.io/ for more information on our solutions.
Media Contact
For interviews, reviews, or more information please contact Katye (McGregor) Bennett of KMB Communications by phoning (425) 328-8640 or emailing [email protected].